There are a lot of fireplace design ideas available for you to choose from today. While stone fireplaces are the most popular choice, its important to take a look at the various options you have available. Only then can you be sure youve chosen whats best for your home and family.
Electric Fireplaces
Electric fireplaces typically only imitate the look of a fireplace. Here red or orange lights are found within the logs surface, giving them a warm glow. In this way, these fireplaces are a unique combination of modern comfort and traditional comfort. Theyre not only easy to install, but theyre also a great alternative to traditional heating sources so even if you live in an apartment you can enjoy a fireplace.
Gas Fireplace Inserts
Gas fireplace inserts are a nice way to create the ambiance of a real, log burning fire, but really theyre a simple switch to turn on and off depending on when you want the fireplace on. Once youve flipped the switch, heated, purified air is spread into your room by a small blower. This is quite cost effective because you dont need any accessories.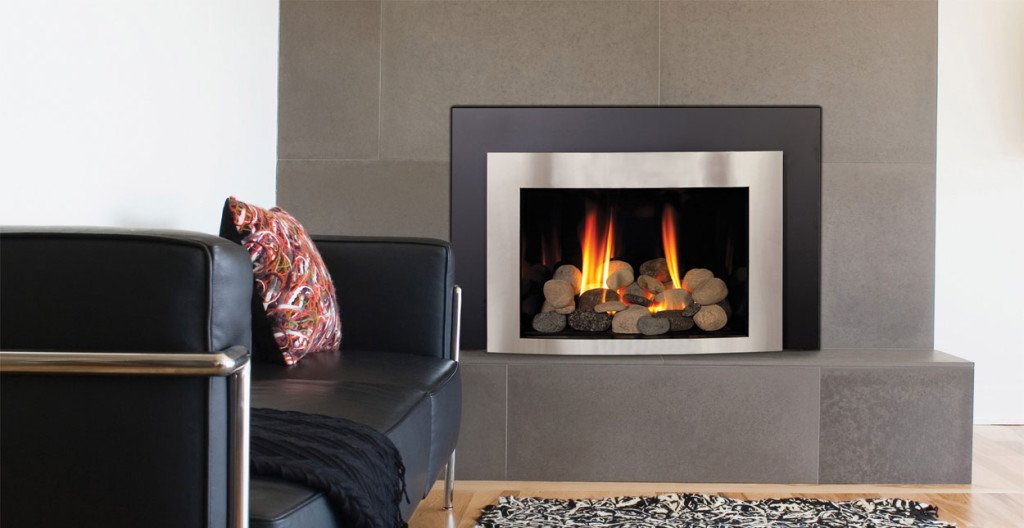 source
Vent Free, Ethanol Burning Fireplaces
Vent free, ethanol burning fireplaces are growing in popularity today. They have minimalistic looks, a clean burn (they dont produce any smoke or ashes), and you can easily move them around since theres no utility hookup. Another great benefit is these fireplaces dont have a chimney so the heat stays in your home. There are many different configurations available too.
Radiant Fireplaces
You can use radiant fireplaces as your primary source of heat as long as its centrally located within your home. The nice thing about this is you only need to burn a load of wood once a day. After three or four hours it burns out, but your home will stay warm for between 12 and 24 hours. This fireplace is sometimes tied into a radiant HVAC system (e.g. radiant floors) to preheat the water thats used in keeping your home warm. While this is a nice way to heat your home, you wont enjoy viewing a large fire. Sometimes you can enjoy cooking a pizza or some other wood fired recipe in there though.
Open Wood Burners With Stone Surround
Now for the most popular type of fireplace, the open wood burners with stone surround. There are actually several different types of designs available in this category. They include masonry fireplaces, which are made of stone and have a chimney, as well as manufactured fireplaces with sheet metal fire boxes. Both are fueled with wood so they work best for heating small areas. Theyre also air tight so they can burn for a long time without your attention. However, since they burn slowly they do easily become coated with creosote, but with a stone surround in place you wont even notice this.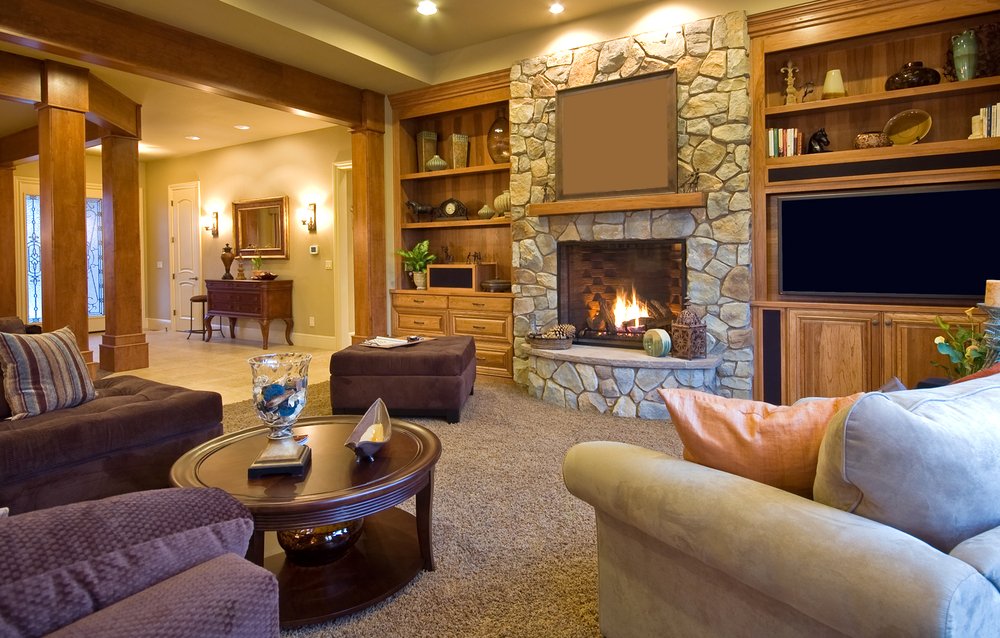 source
You can find a lot of ways in which stone from Manorhouse Stone will look nice with your wood fireplace regardless as to whether you have a traditional or modern style home. For instance, faux stacked limestone is affordable and yet it looks and feels like real stone. Another option is a black fireplace with a stone surround, which will give your fireplace a upscale look and feel. Both of these will make your fireplace the most beautiful part of any room and yet there are also many other stone options available as well.
Regardless of what type of fireplace you want to have in your home, its sure to look beautiful while keeping you warm. Hopefully these ideas have helped you choose whats best for your home though.
Source
http://worldinsidepictures.com/
Gallery of Top 5 Fireplace Design Ideas
Related to Top 5 Fireplace Design Ideas
advertisement