Our kids are the best thing and the most important thing in our life. The are the cutest creatures while they are babies and make us happy always while are growing. The are curious creatures, and thats why you should always assume they will do something that could hurt them. They make a whole mess while they are playing around the house. Sometimes they even climb in the furniture appliances around the house, and those events have too often did not ends up good. Do you want to prevent this bad things happen with your kid and do you want to be always calm while your kids are playing around your house? So here is the clever solutions and hacks in the video below. Enjoy!
  13 Super Easy And Incredibly Useful Home Hacks Anyone Can Do
We all need some help in our home maintenance. Sometimes we do not have too much time and we leave our home disorganized, but that do not mean that it is hard to organize or to fix small problems that we have every day in our homes. There are a cool ways and hacks that can really help us to to make our homes a better place for living.
In this post you can see cheap easy and incredible useful home hacks for everyone of you. Do not need too much skills just little creativity and effort and yes your home is better more organized and you will enjoy at least DIYing some useful projects. Take a look below…
Renew Your Table Using Washi Tape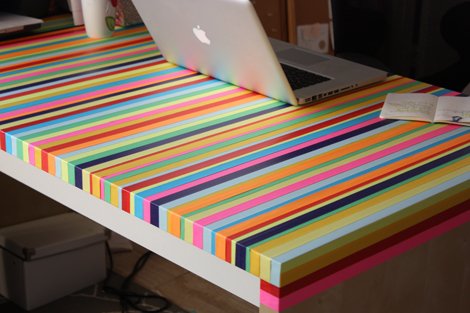 source
Spice Caddy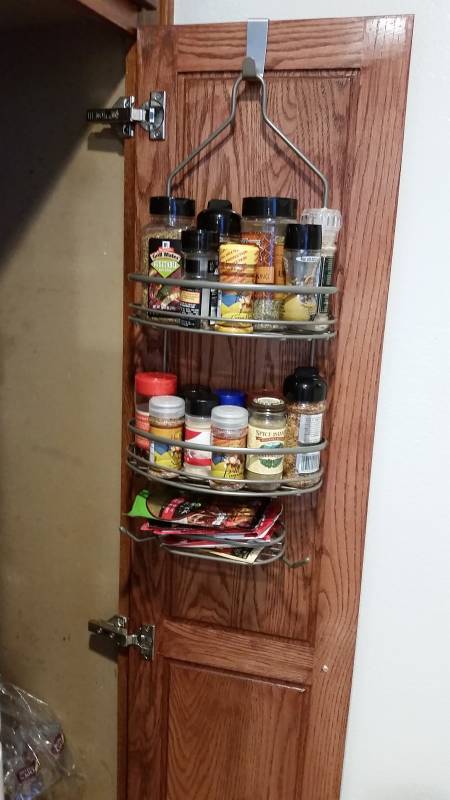 source
IKEA RASKOG HACK: DIY ROLLING VANITY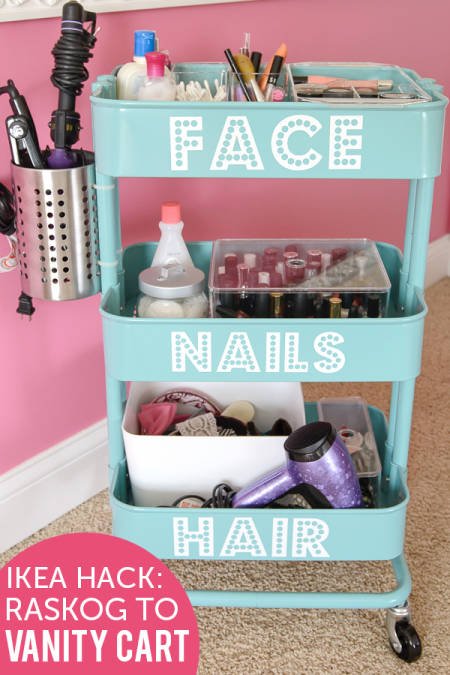 source
OFFICE CLIP + PHONE CHARGER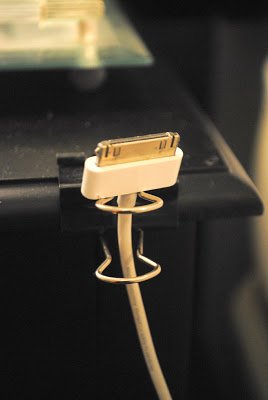 source
Less-Mess Entryway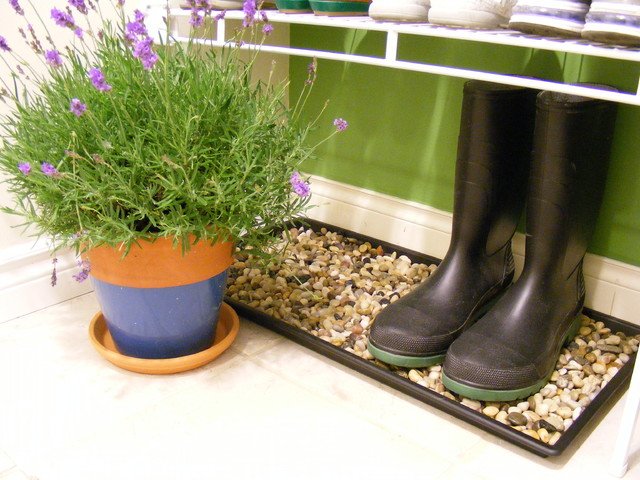 source
SPICE STORAGE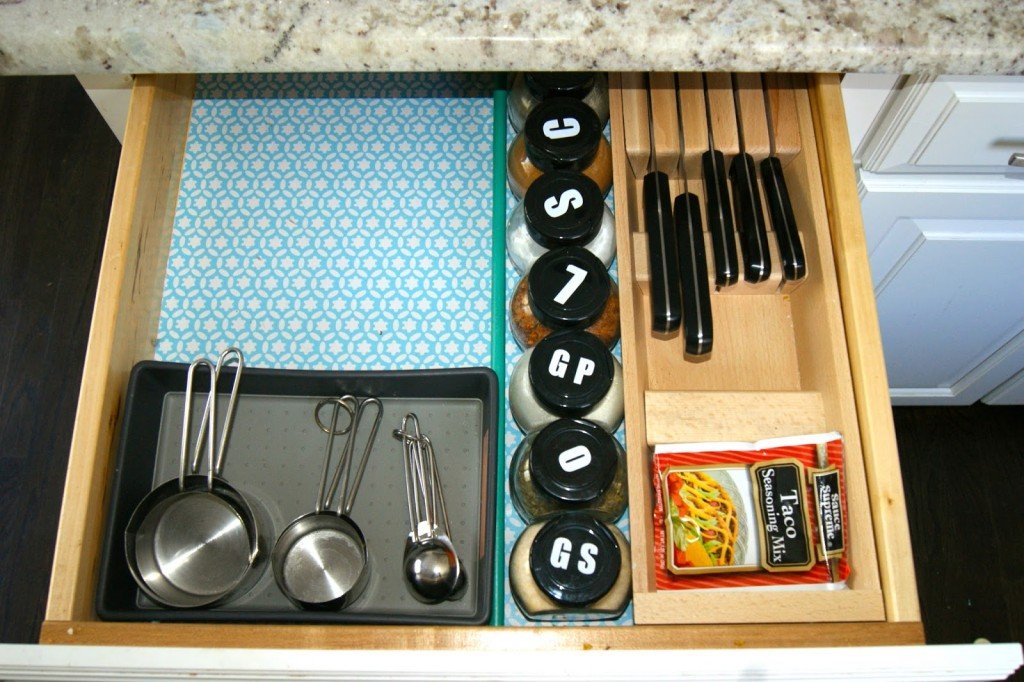 source
Creative shelving by using old drawers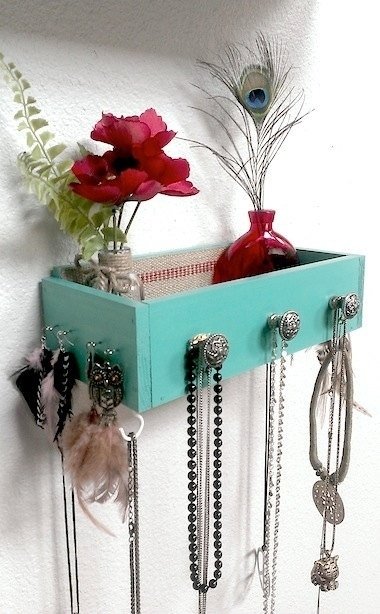 source
Wine rack = towel holder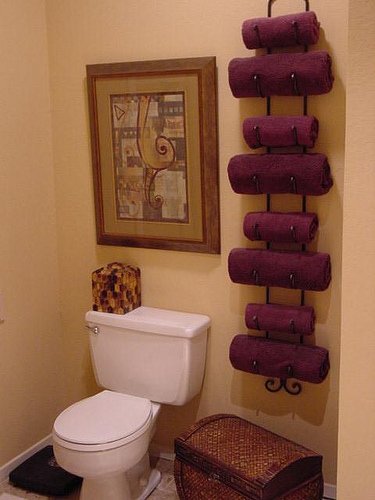 source
DIY toothbrush holder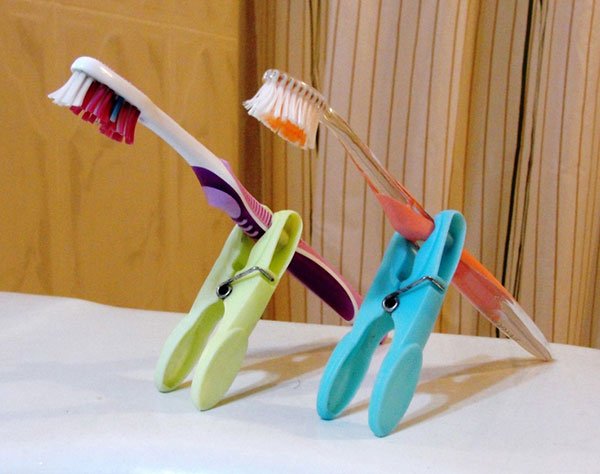 source
Perfect Idea For Organizing Your Cord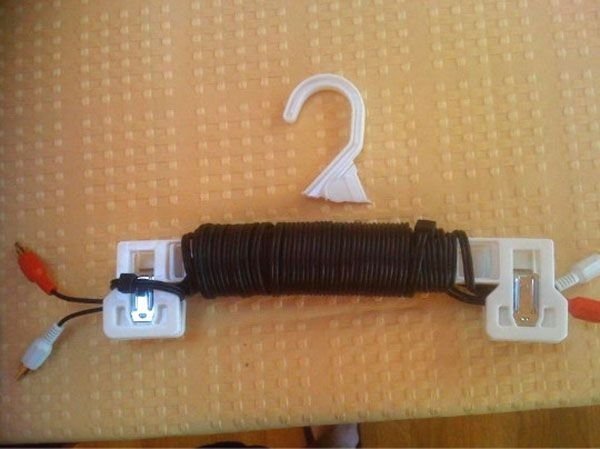 source
Hide your router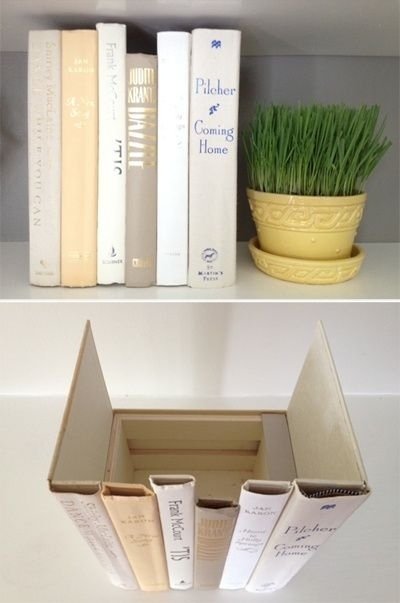 source
Improve the lightning in your poorly-lit closet with Christmas lights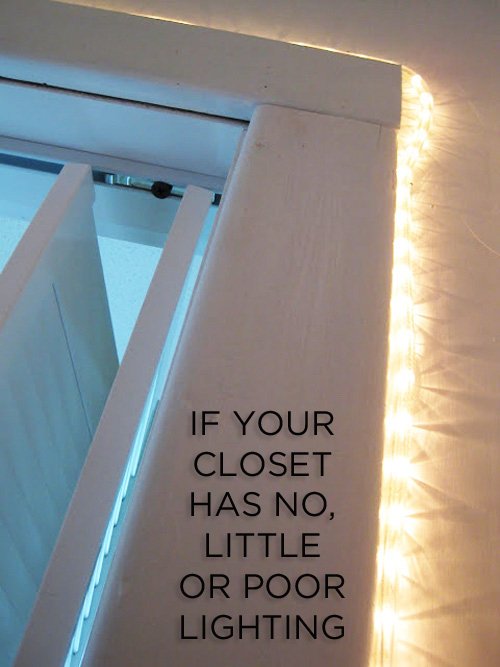 source
Source
http://worldinsidepictures.com/
  3 Easy DIY Plastic Bottles Christmas Decor Ideas
Christmas is coming soon and Christmas decorations might be an expensive struggle. We thought you might need little bit of help…
  12 Brilliant DIY Ideas With Leaves For Decorating Your Home In The Spirit of Fall
As we said many times before the fall is a season with the amazing and always unique natural colors that make a spectacular views always unique. Using this natural fall colors into your home decor can make very amazing changes suitable for this fall season home decor trends. As you all know the green leaves fall and they have characteristic color that are very very beautiful. We have collected 12 extremely awesome DIY ideas how you can use fall leaves in your home decor. Pick up your favorite from below and enjoy!
Leaf Pressings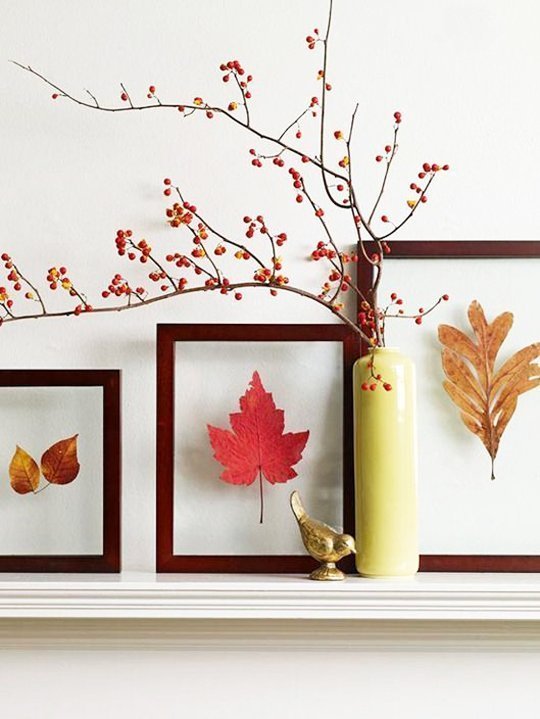 source
Foliage Candleholders
source
BURLAP TABLE RUNNER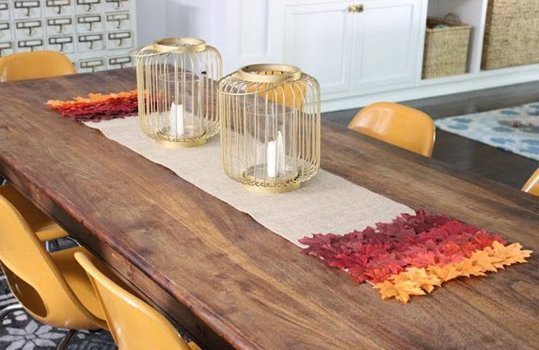 source
Pumpkin decor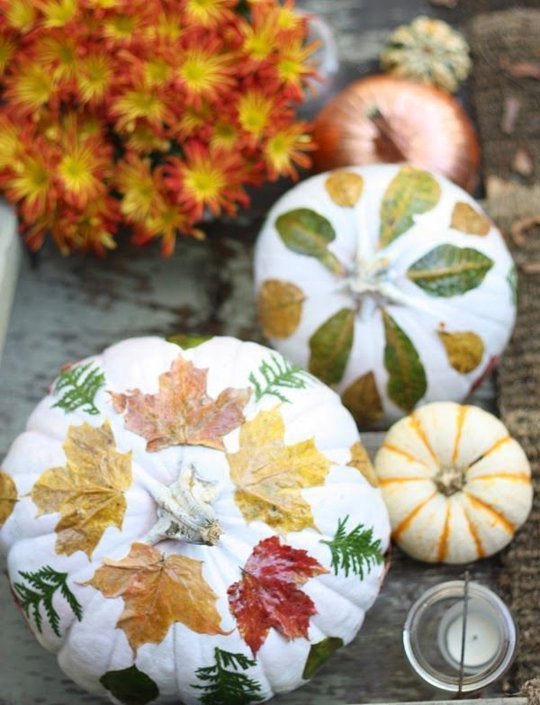 source
Leaf Garland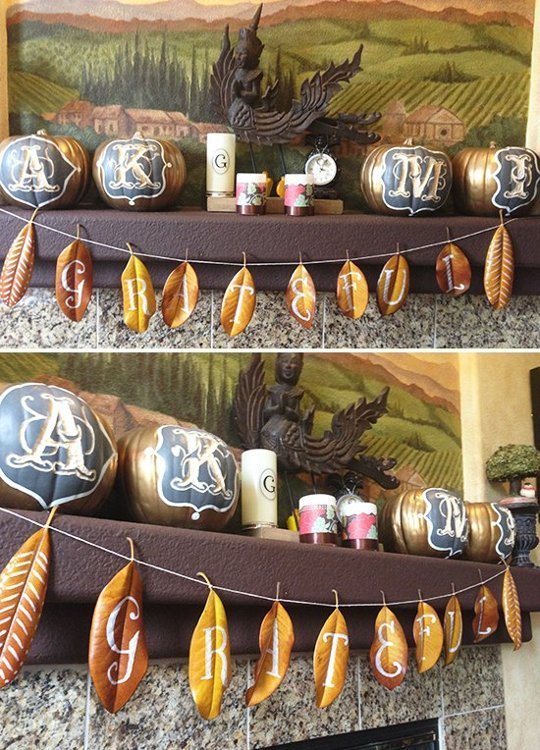 source
Leaf-and-Berry Fall Wreath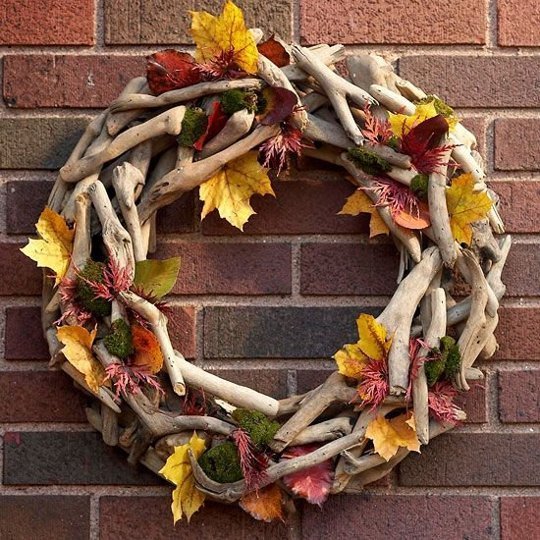 source
FALL LEAF PLACE SETTING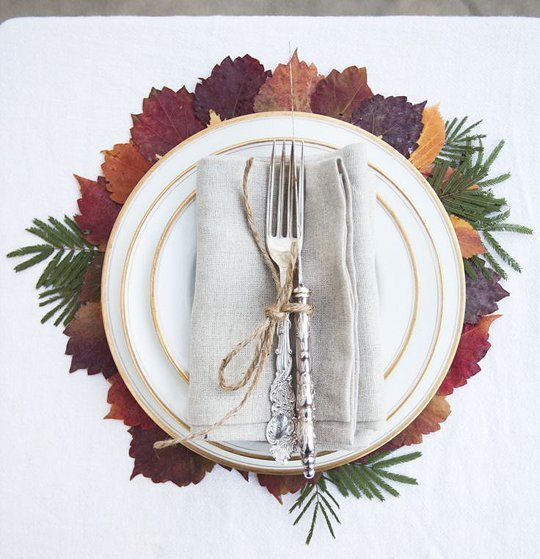 source
AUTUMN LEAF BOWLS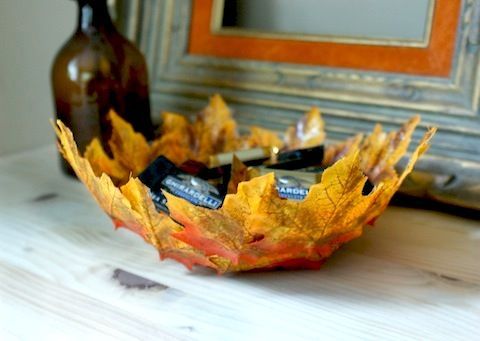 source
Roses from maple leaves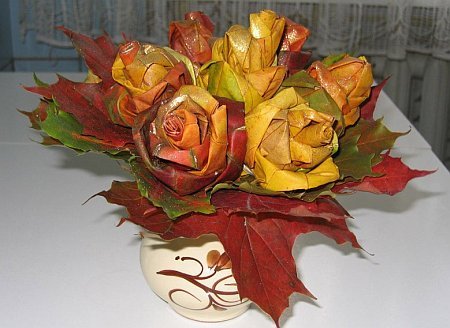 source
Autumn Lanterns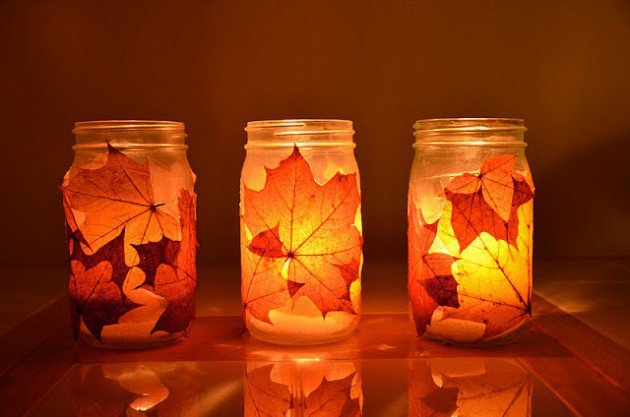 source
Fall Candle Holder
source
Fall Leaf Table Runner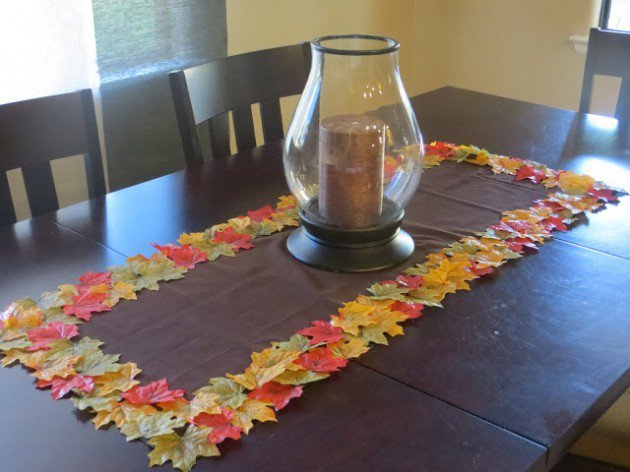 source
Source
http://worldinsidepictures.com/
  18 Smart Christmas Hacks That Will Make Your Life Easier
The holidays especially those who are more than one day are the most amazing days in our life. These is the right time when we are together with our loved ones we are happy we have fun and so on and so on.
If you are one of those who always organizes things and what everything to go perfect during the holidays than probably you have one common problem time. You always take care to much for everything and you even not have too much time to enjoy in your holidays just because you want everything to be organized prepared and past the best. This article and these useful hacks are just for you and they will really make your life easier especially during the upcoming Christmas Holiday. See these amazing christmas hacks and enjoy!
1. Use plastic cups to neatly store your ornaments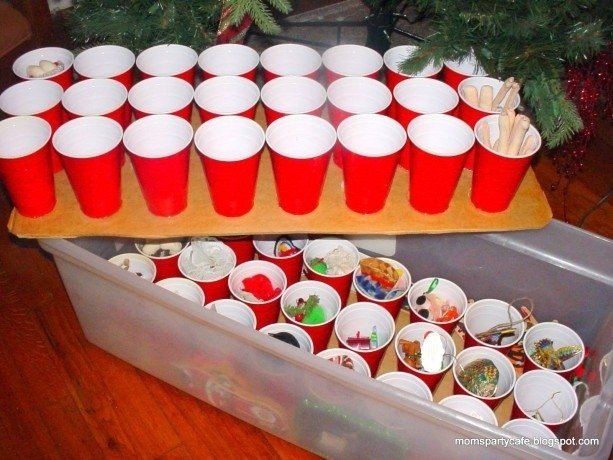 source
2.Or poke holes in them and string them as a garland.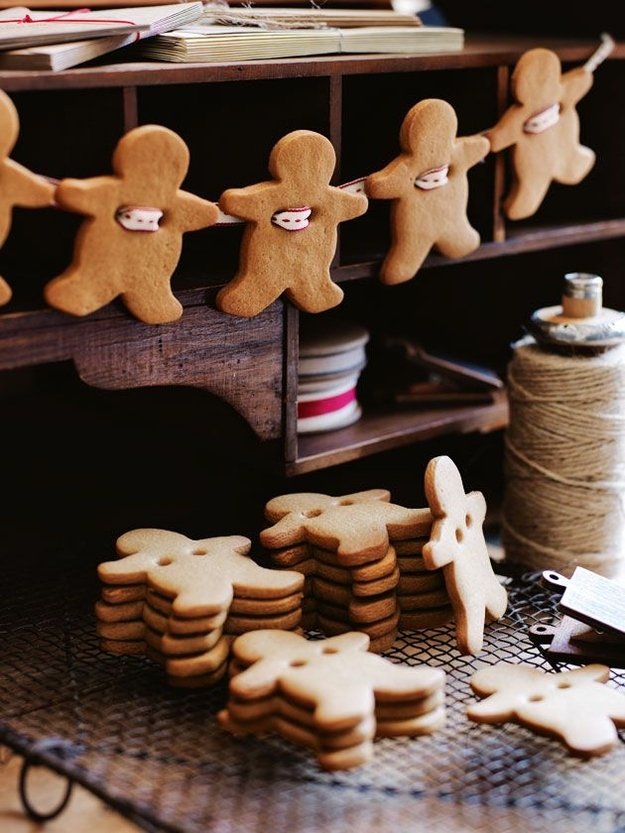 source
3.Old Saran wrap or aluminum foil containers make great boxes for gifting cookies.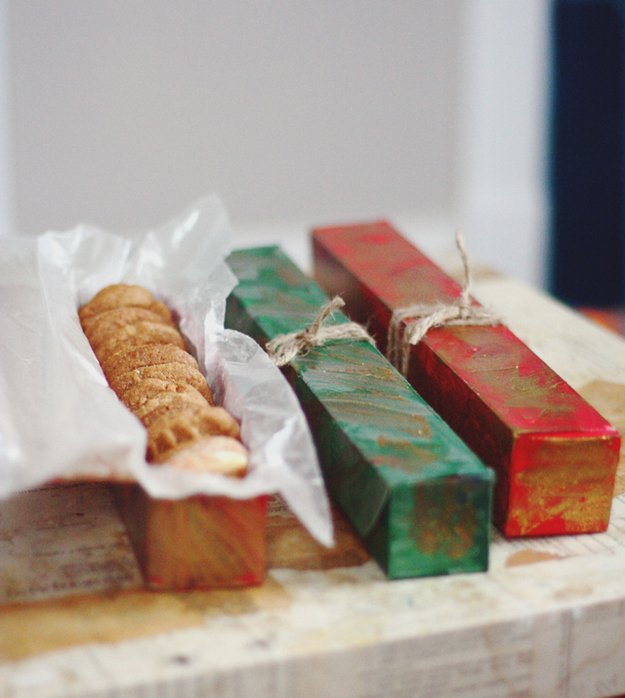 source
4.HOT-COCOA-HEART-MARSHMALLOWS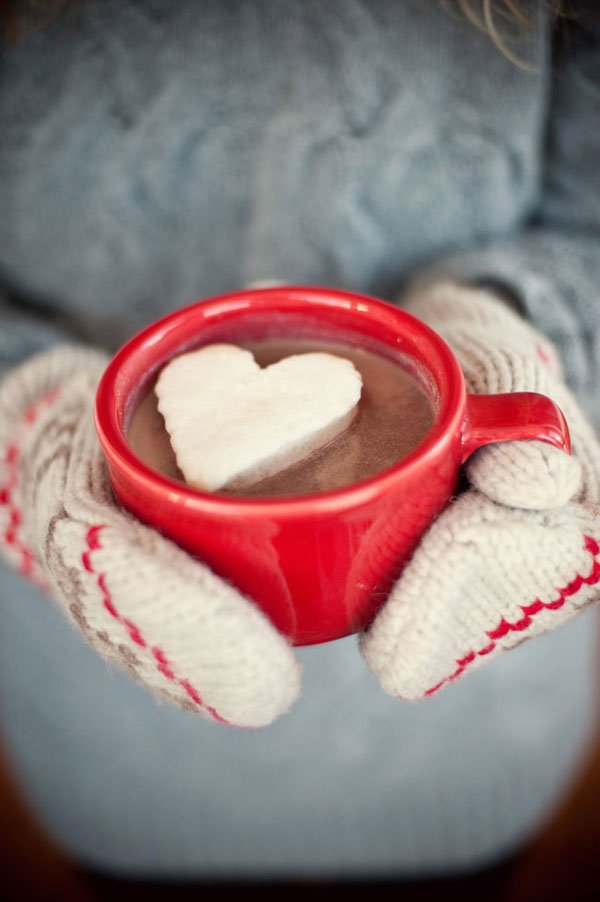 source
5.How to Make Adorable Candy Sleighs DIY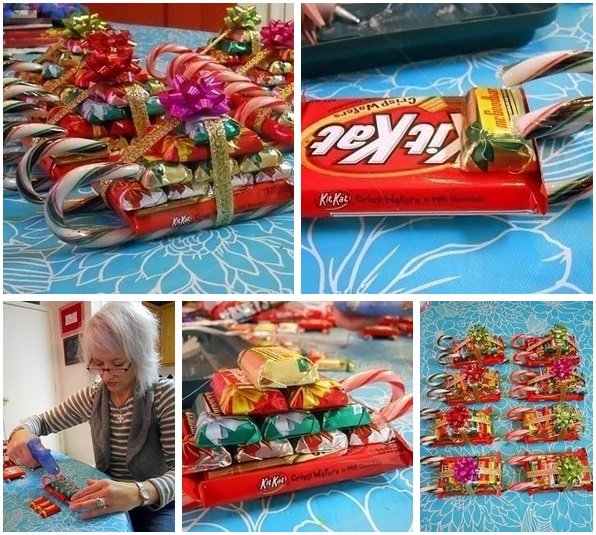 source
6.KIDS CHRISTMAS PARTY GAMES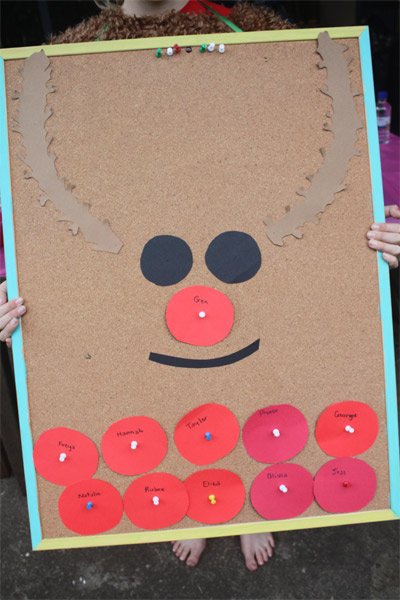 source
7.Handmade Holidays | Finger Puppet Kit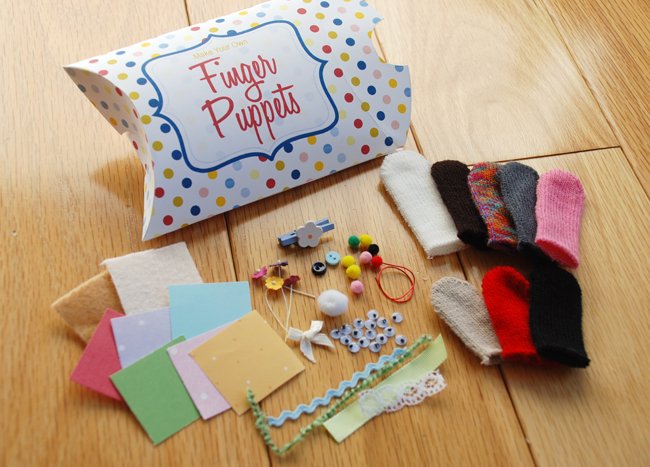 source
8.Winter themed treats Frosty Snowman Pretzels

source
9.How: Candy Cane Place Card Holders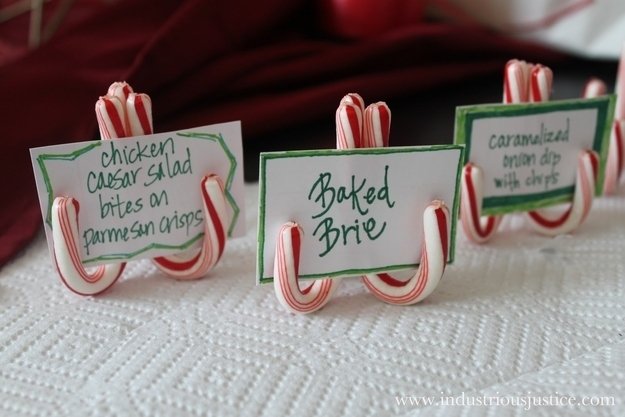 source
10.Attach rope to your presents to make a handle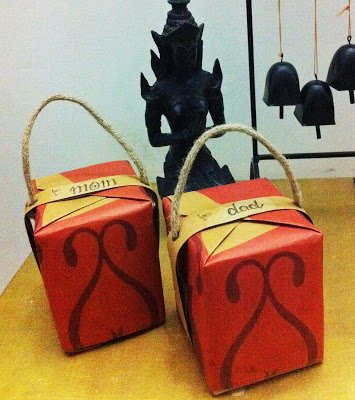 source
11. Green food coloring and M&Ms turn Rice Krispie treats into a Christmas dessert.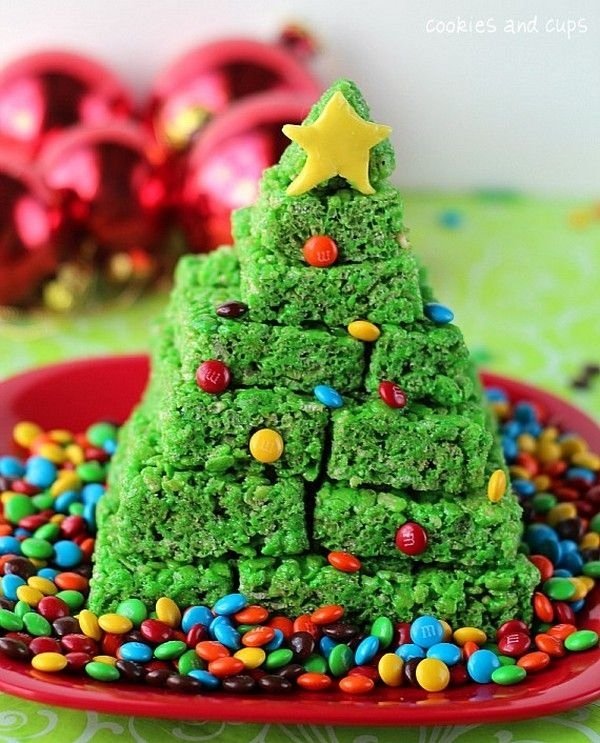 source
12.Serve guacamole the festive way with pita bread and pretzel sticks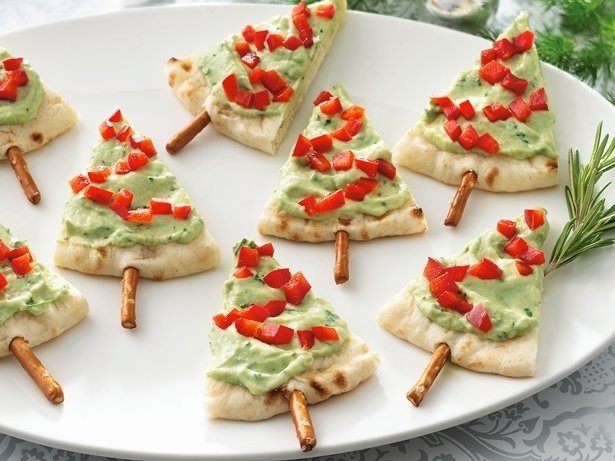 source
13.Peppermint Candy Cane Dust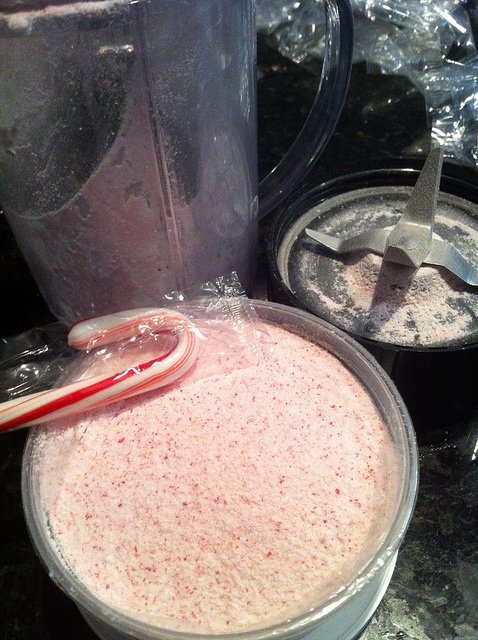 source
14.The Unconfidential Cook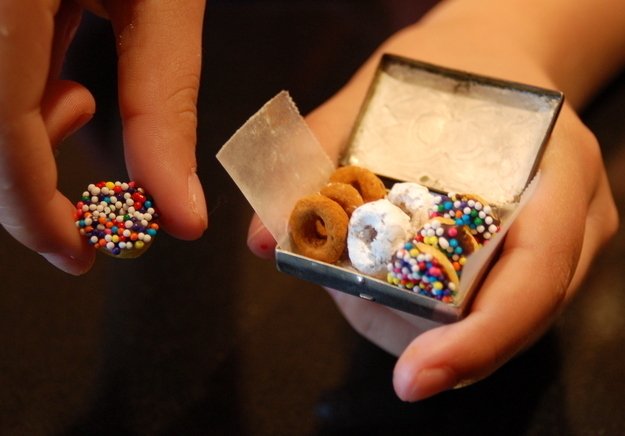 source
15.Managing the mess on Christmas morning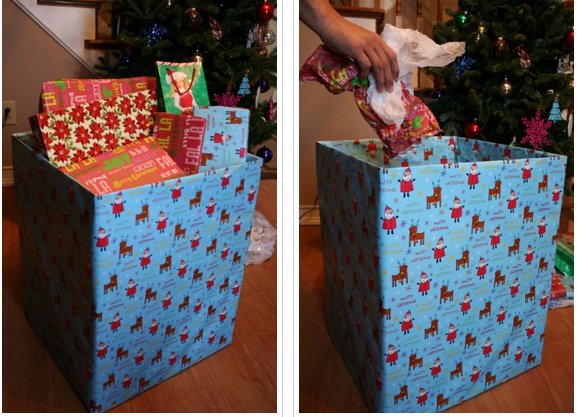 source
16.HOT-COCOA-HEART-MARSHMALLOWS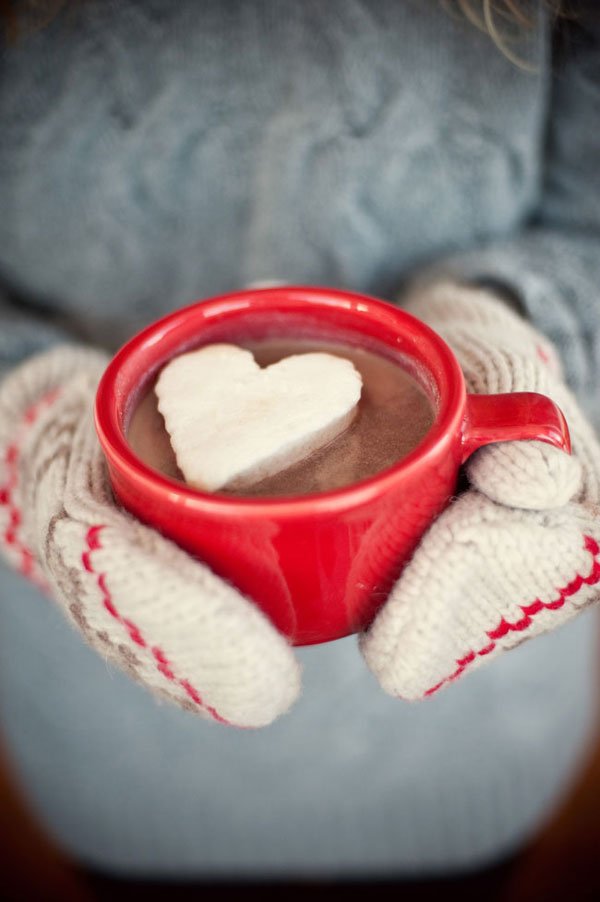 source
17. Easy Christmas manicure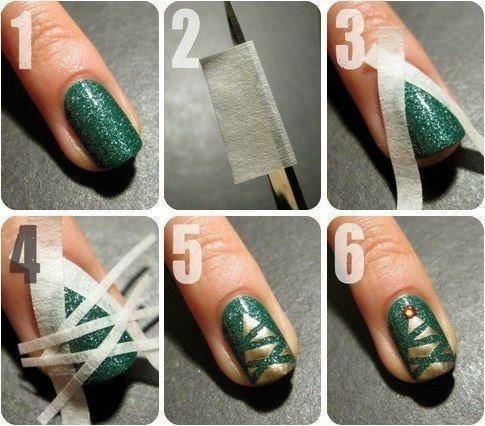 source
18. Wrap Christmas lights around a hanger to keep them from getting tangled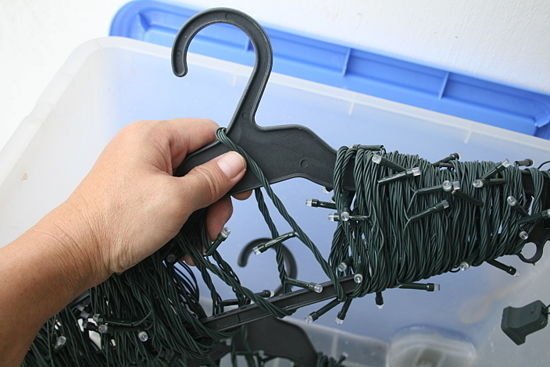 source
Source
http://worldinsidepictures.com/
  12 Super Useful Household Hacks and Tips You Wish to Know Sooner
There is nothing better than a good home where you can be always relaxed and enjoy. We understand that maybe you are not specified for a lot of small fixes that must be done sometimes in your home or maybe if you do they could take probably your whole day. Just for that we have collected on the web some very useful and unusual household hacks that can help you in your home maintenance and that will guide you how to be a real homeowner. So take a look below and see what are we presenting for today and do not forget to look other hacks too. Enjoy!
Use a leaf blower and PVC pipes to clean gutters with your feet firmly planted on the ground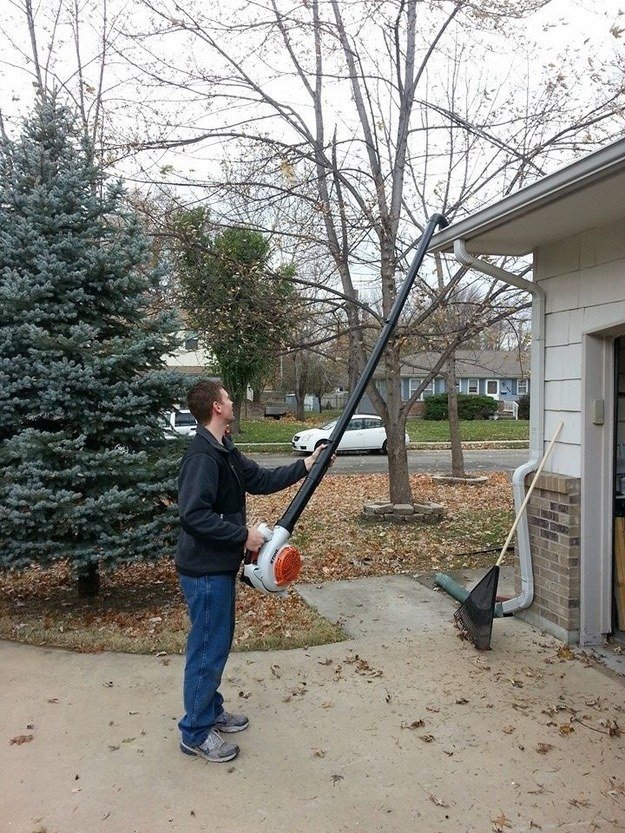 source
No storage space? No problem! Hang some chairs on the wall to create a make-shift closet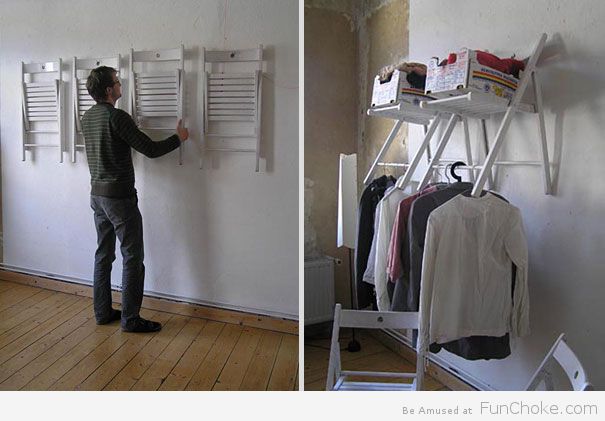 source
Keep your shirt collar stiff when traveling with the help of a rolled up belt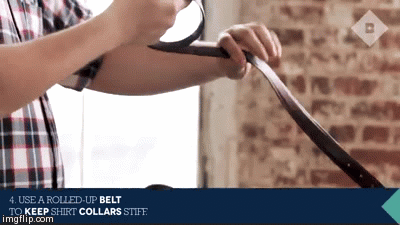 source
You can also roll up the outfits youll wear on your trip into bundles to save space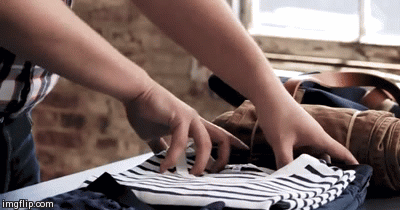 source
Use a rubber band as phone car mount holder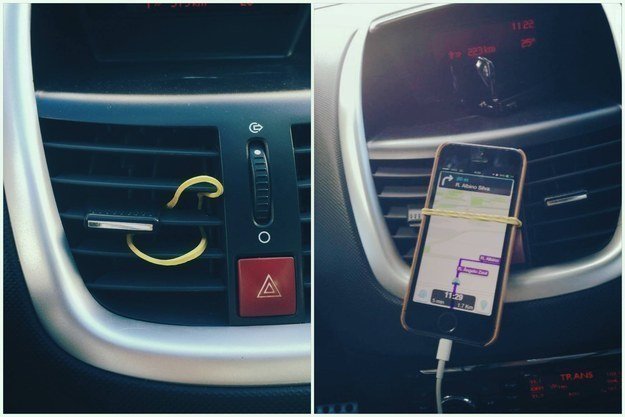 source
Put an empty soda bottle under pizza boxes to keep them from shifting on the drive home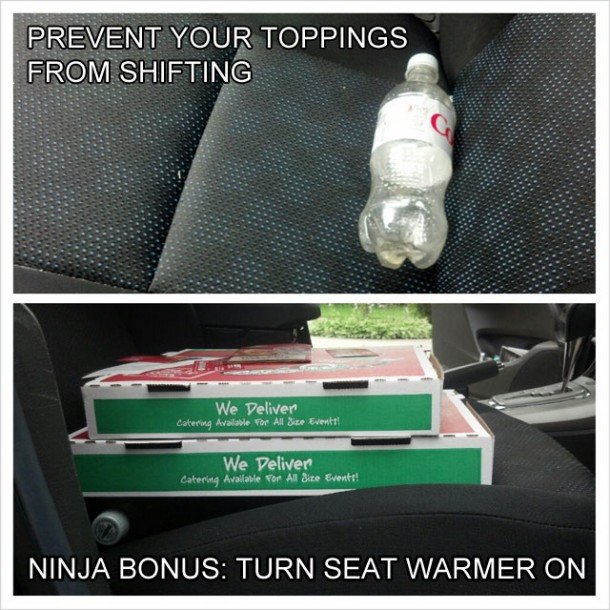 source
Keep USB cords from getting lost behind your desk by attaching them with binder clips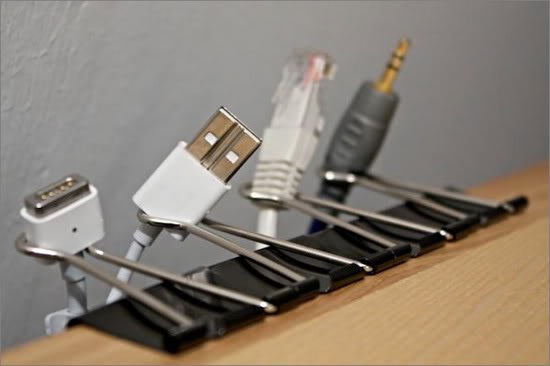 source
Putting a dry tea bag in smelly shoes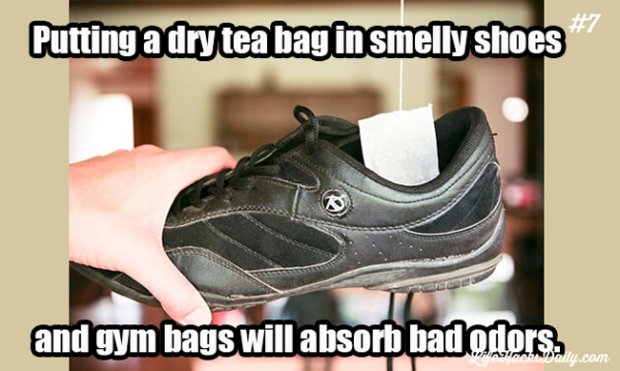 source
Good Sandwich Guide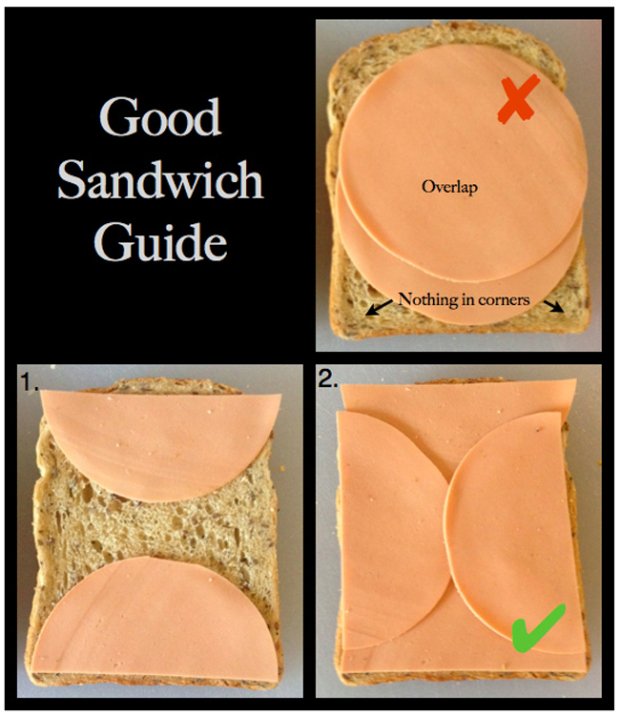 source
  Downsizing Your Home? What To Consider
You might think youve had a really good clear out but its really easy to get sentimental or to find clothes you love but never wear; keeping them with the premise that they will eventually see the light of day! Try to be really ruthless and evaluate each item individually. Do you really want to keep that tacky straw donkey your friend brought you back from Mexico? If you come across items of clothing you bought over 6 months ago but have never worn, its time to ditch them. Similarly, try everything on and make sure it still fits. If it doesnt, its taking up valuable space space which is now at a premium!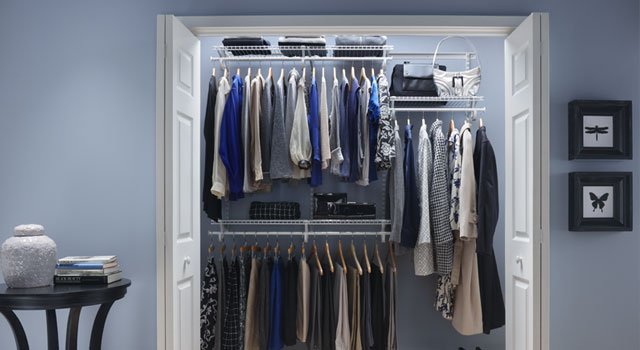 source
  13 Totally Ingenious Ways To Use Food For Cleaning Around Your Home
Hey friend did you knew that cleaning could be more enjoyable and more interesting process if you learn the right tips and tricks that will save your time and effort.
In these collection of cleaning tips we are sharing with you totally ingenious ideas and tips how to clean using food and drinks too. probably you already know about using coke for cleaning your toilet, or maybe spraying some vodka on your vintage clothes e.t.c Below you can see a few more tricks and interesting tips for example if your child scribble all over a wall with a pencil than you can simply remove them with rubbing them with a slice of rye bread. If you love this and want to see more just look below and enjoy!
Use rye bread to remove scribbles from a wall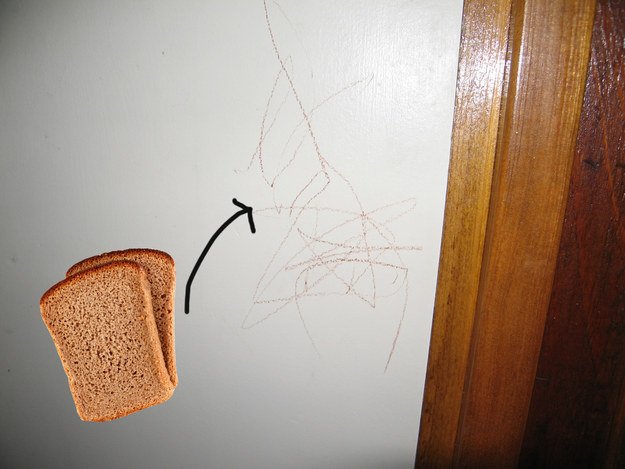 source
Turn a banana peel into mush in a blender and then use it to shine up tarnished silver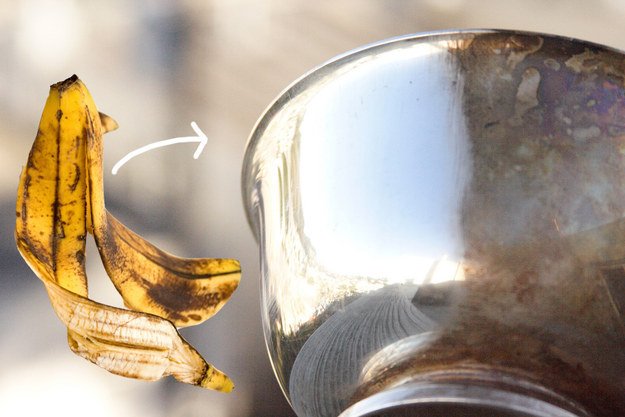 source
Use Tang to degrease your dishwasher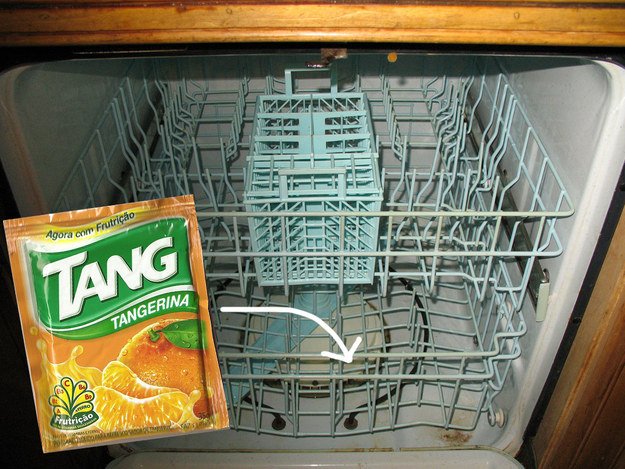 source
Remove scratches and dings from wooden furniture by rubbing the markings with a walnut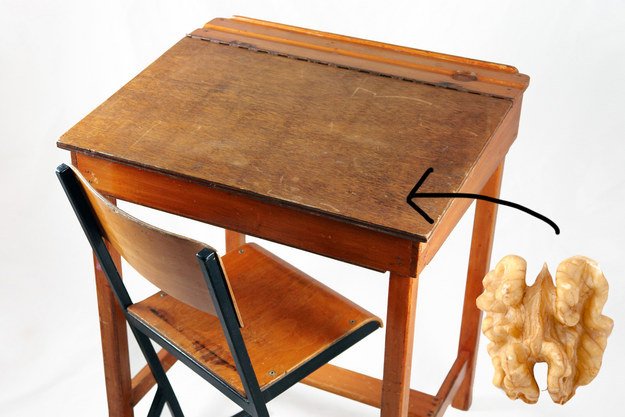 source
If you do not want fly to bother you just leave a few fresh basil leaves in your fruit bowl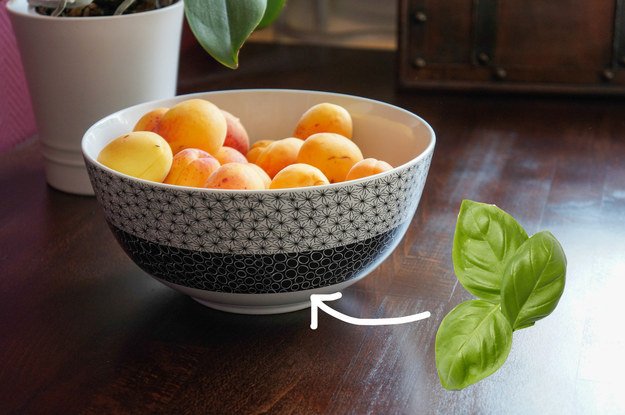 source
Grab a few fresh sprigs of rosemary and rub them between your palms and fingers to get rid of unwanted odors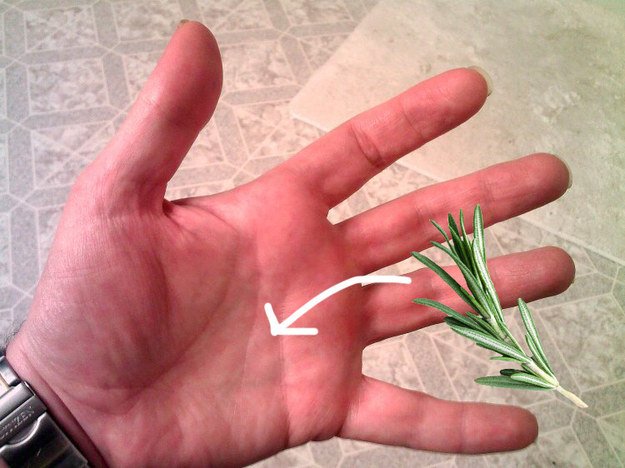 source
Make tarnished copper sparkle again with your favorite tomato-based condiment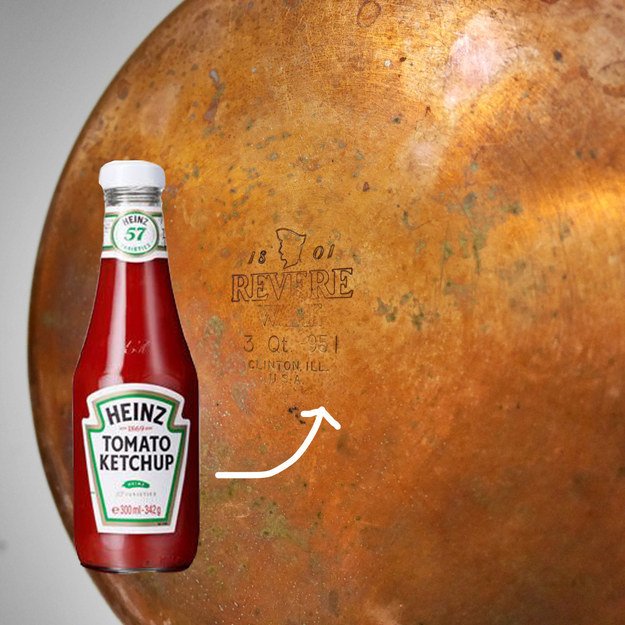 source
Remove dust from houseplant leaves using a banana peel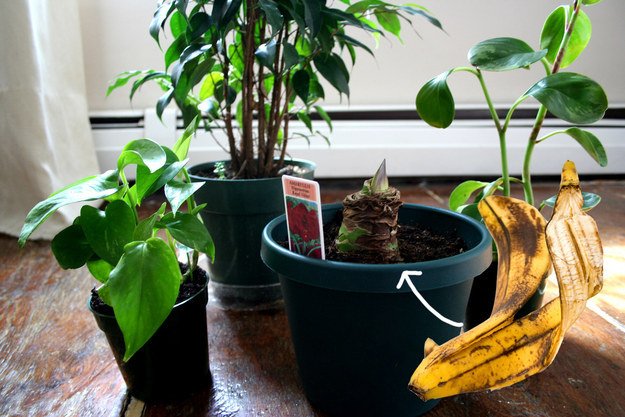 source
Run citrus peels through your garbage disposal to make it smell less like the bowels of some vile monster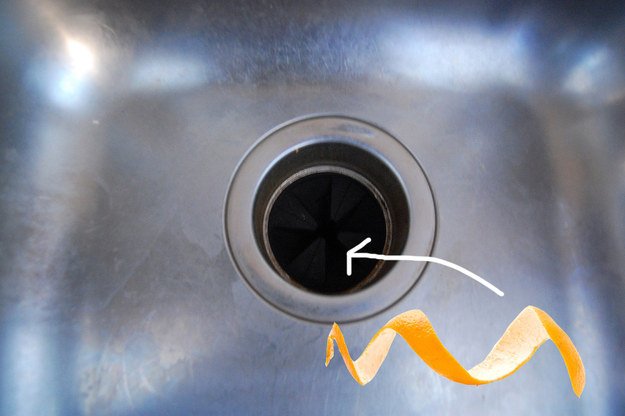 source
Does your windshield seem to be the go-to toilet for every bird in the area? Clean all the droppings off with a spray bottle full of club soda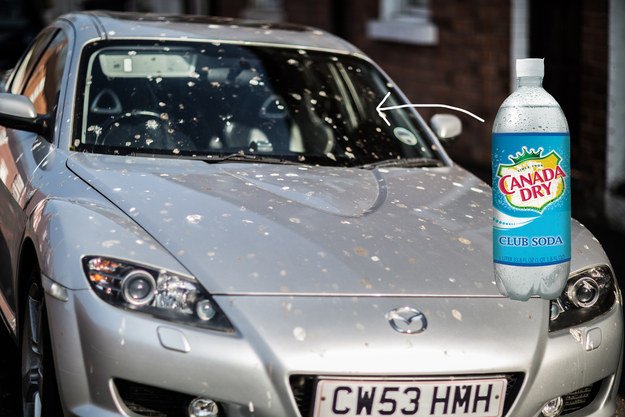 source
Use peanut butter to remove adhesive when you dont have any Goo Gone on hand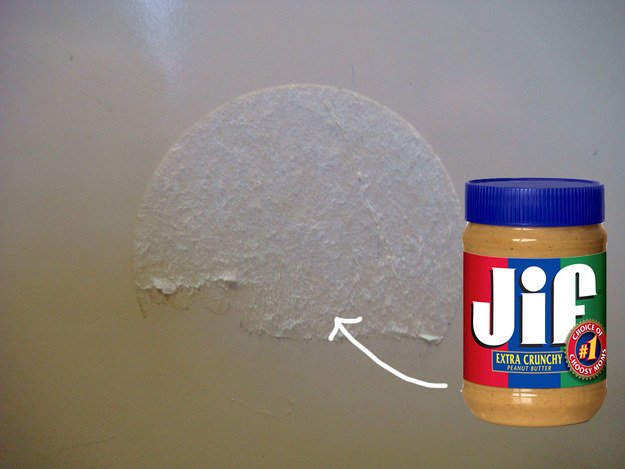 source
Rub a raw, peeled potato on a pair of shoes before commencing your normal polishing process to helpget rid of scuff marks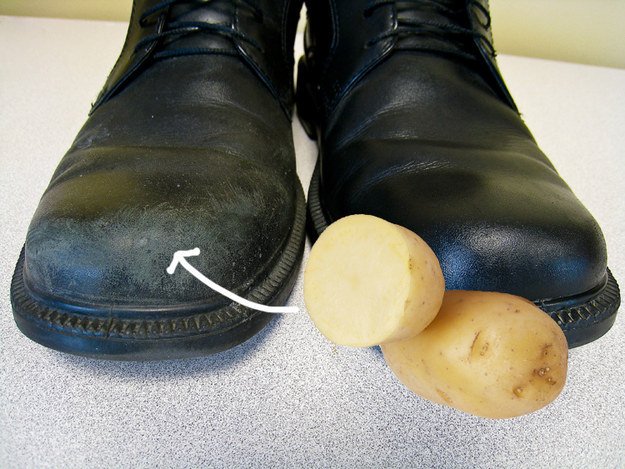 source
Deodorize water bottles and travel mugs with tomato juice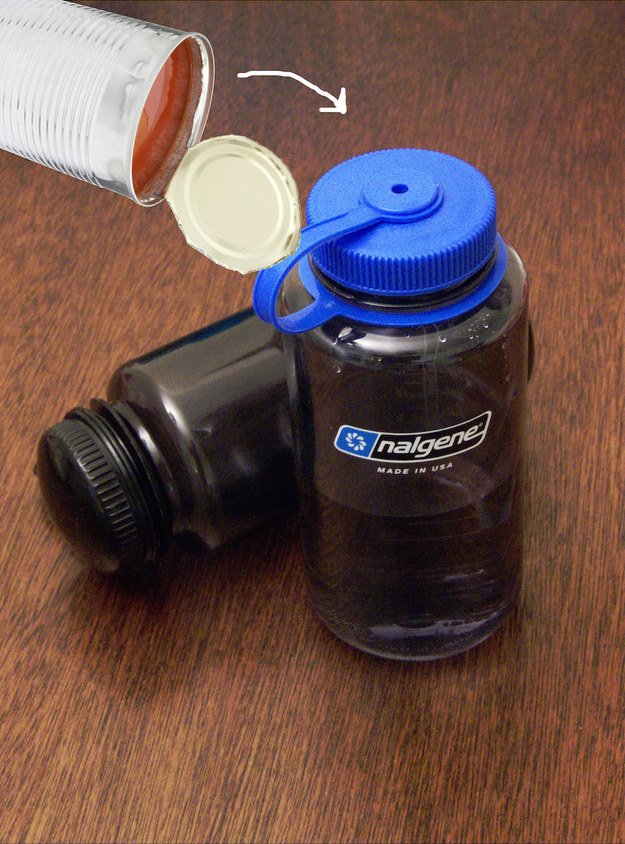 source
Source
http://worldinsidepictures.com/
  11 Creative Chocolate Crafts For Fantastic Enjoyment In Your Dessert
After awesome dinner or every meal it is always cool when you can enjoy in your dessert. In this post we have collected very creative chocolate crafts that will make eating a dessert perfect enjoyment. Why settle an ordinary bowl when using this ideas below you can create a perfect chocolate bowl where you can serve your favourite dessert. This will be a great decoration and awesome surprise for your loved ones, friends, family… Check what we have collected for pick up your favourite and make this pleasant surprise. Enjoy!
Delicious chocolate bowls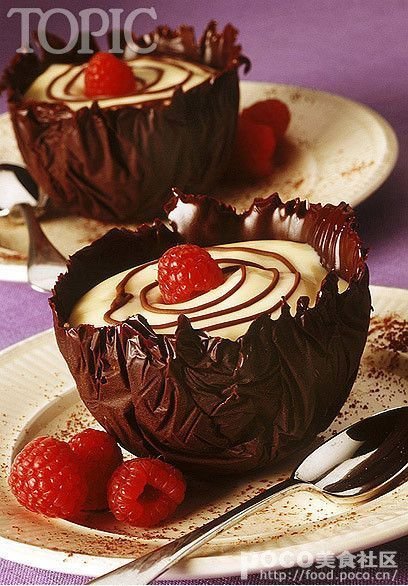 source
Lacy Chocolate Dessert Bowls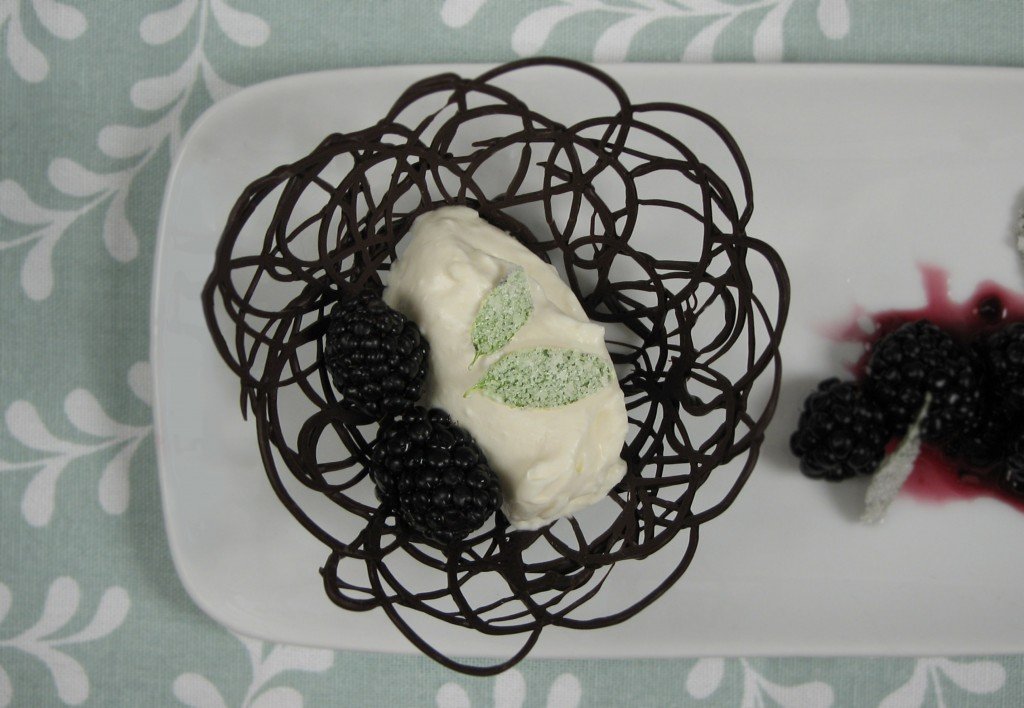 source
DIY Chocolate Bowl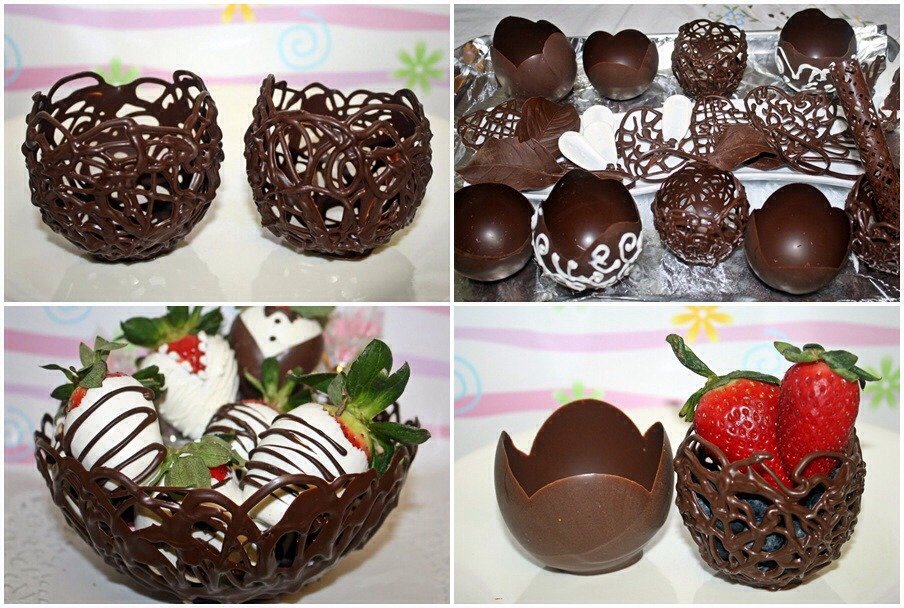 source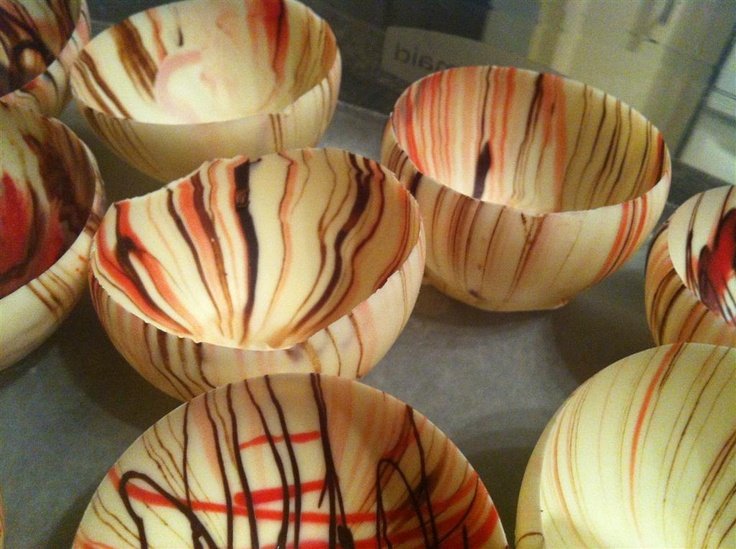 source
Chocolate Cups for Birthday, Passover or Easter
source
Make Chocolate Bowls for Fabulous-Looking Desserts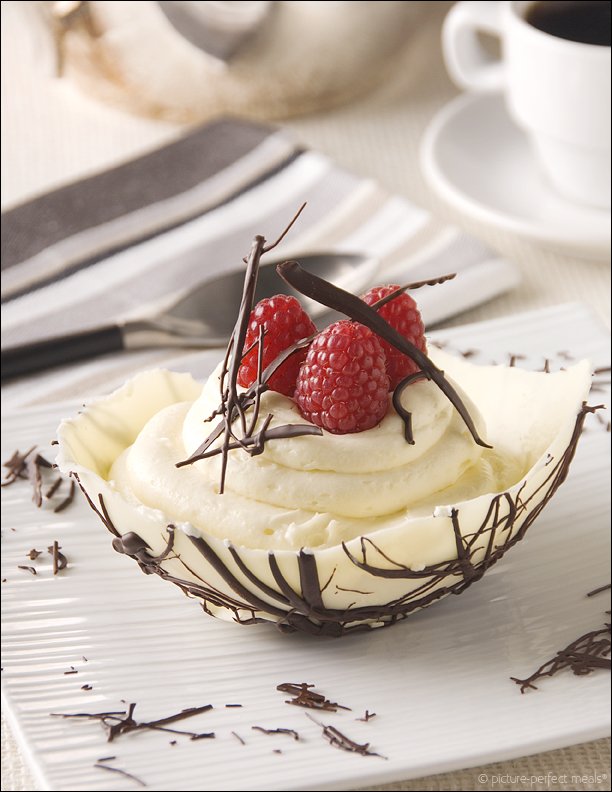 source
CHOCOLATE BOWLS WITH CHAMBORD WHIPPED CREAM & BERRIES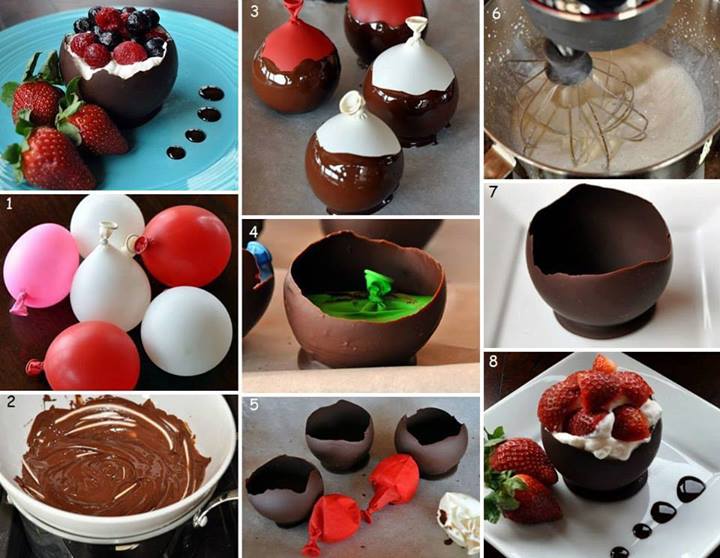 source
Brownie Bowl Sundae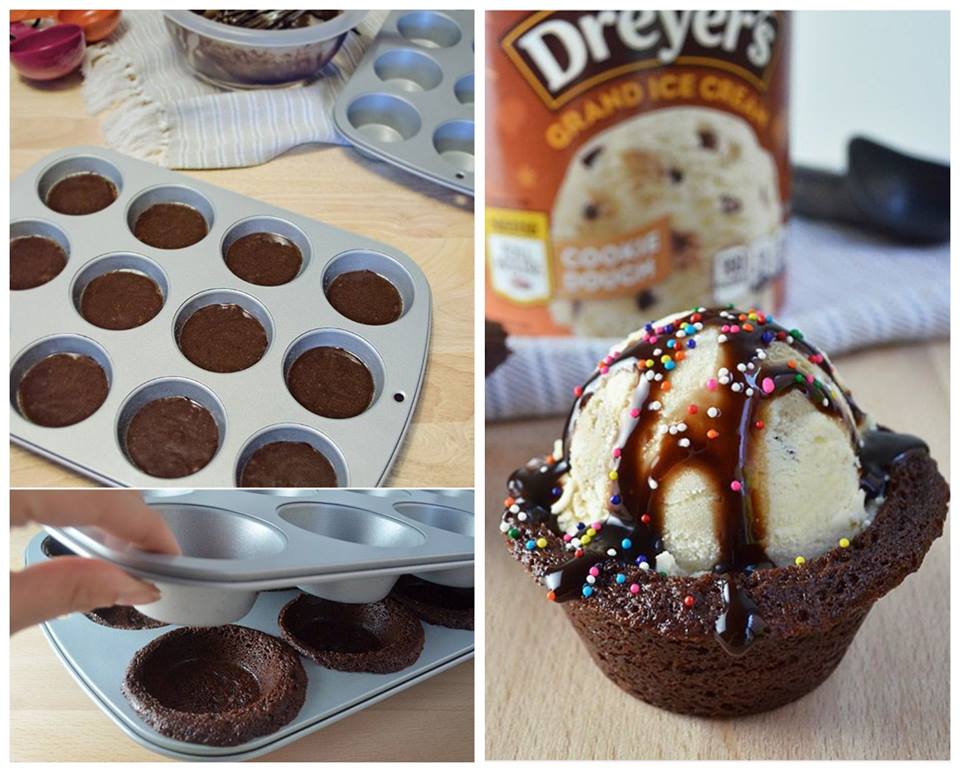 source
Chocolate Bowls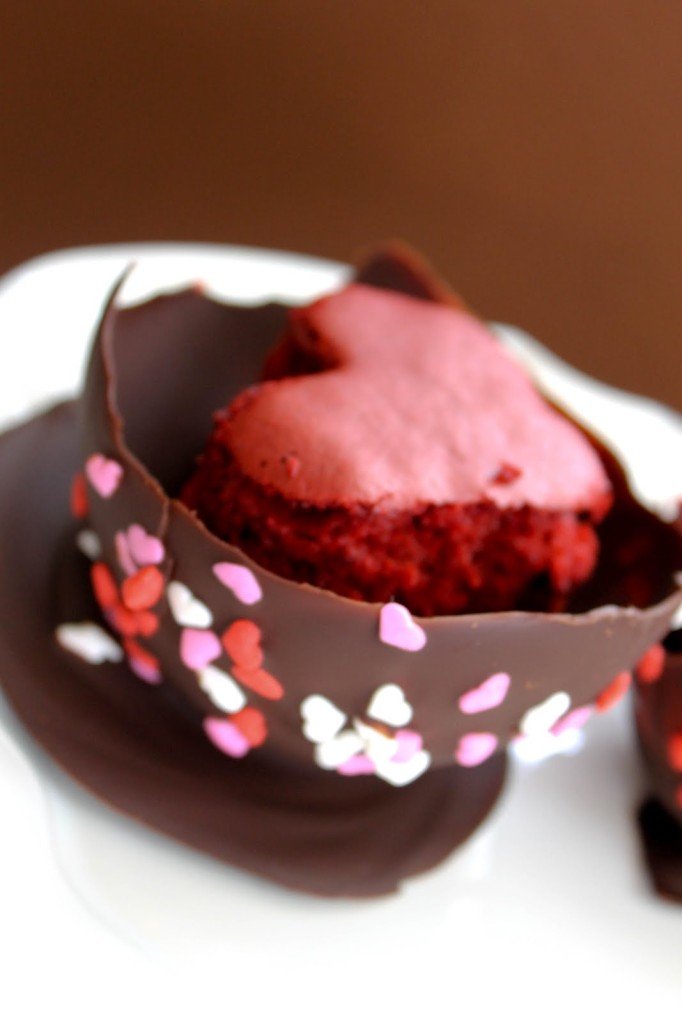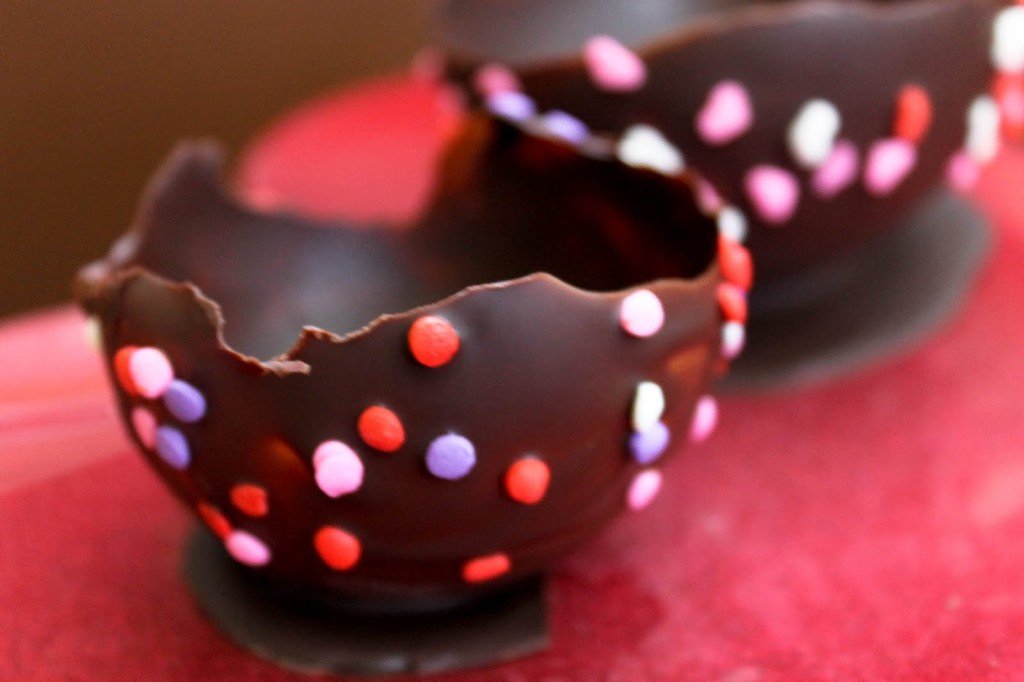 source
Purple Chocolate Bowl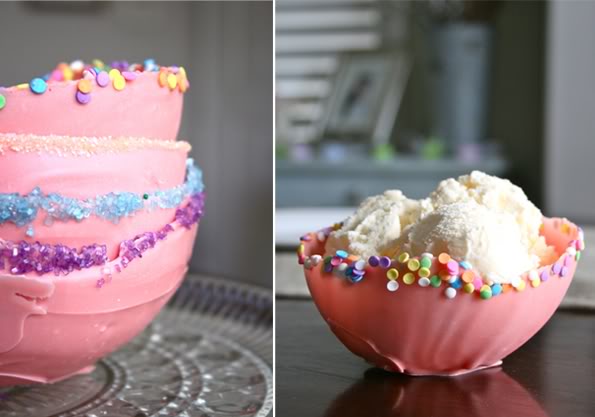 source
Source
http://worldinsidepictures.com/
  26 Cute Heart-Shaped DIY Crafts For Valentines Day
The day of love is getting closer. For all those who love to create something unique and to surprise a loved ones World inside Pictures have an amazing and really cute collection of DIY crafts that can make for a Valentines day. And guess what : All are Hearth shaped and easy. See it bellow and enjoy!
Tuxedo Heart Box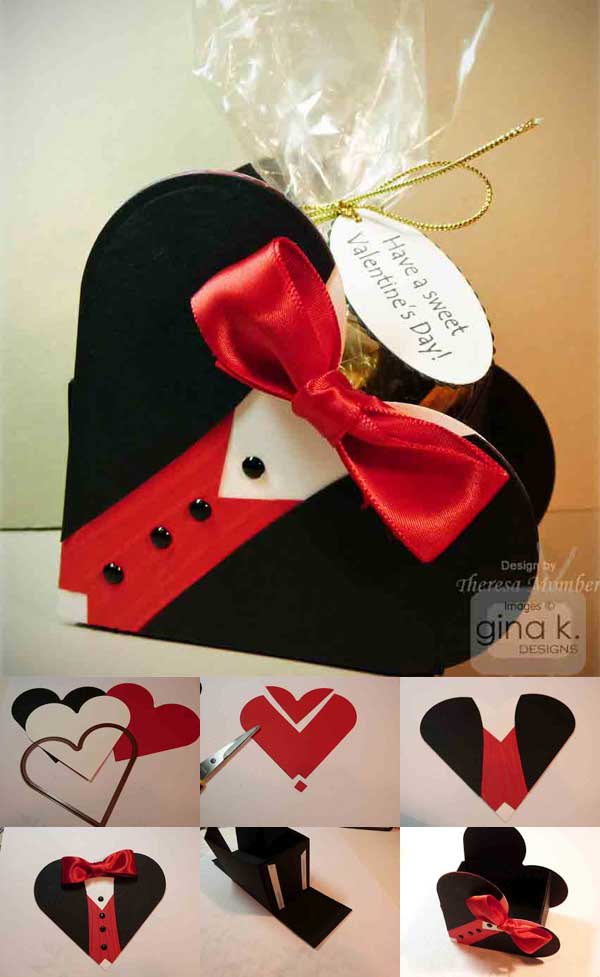 Tutorial
Return to the nest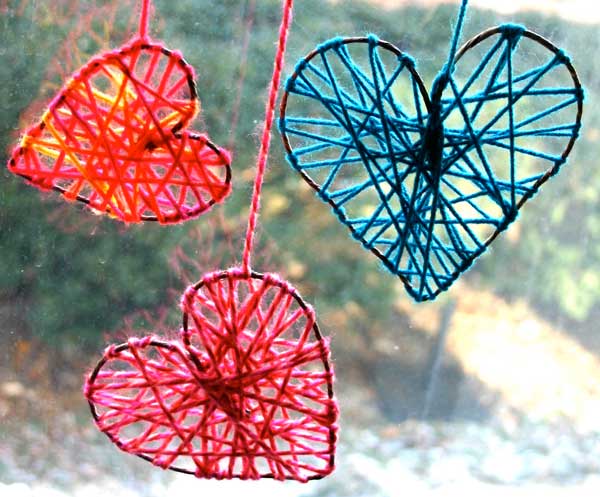 Tutorial
Burlap Craft Valentines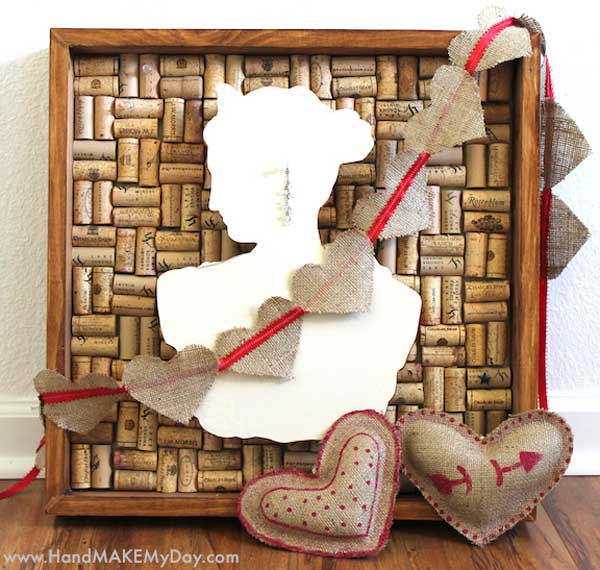 Tutorial
Heart-Shaped Grape Tomato Hearts

Tutorial
Glittery Heart Candles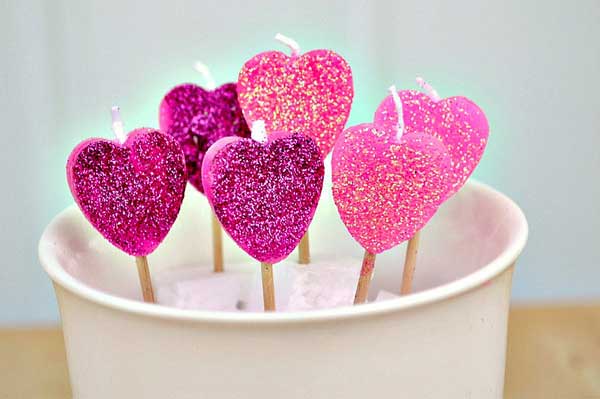 Tutorial
Heart-Shaped Boiled Eggs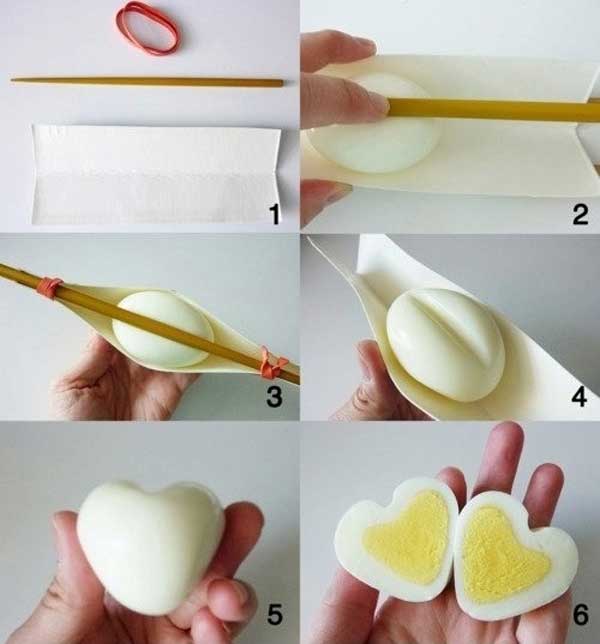 Tutorial
Seamless sparkling heart strings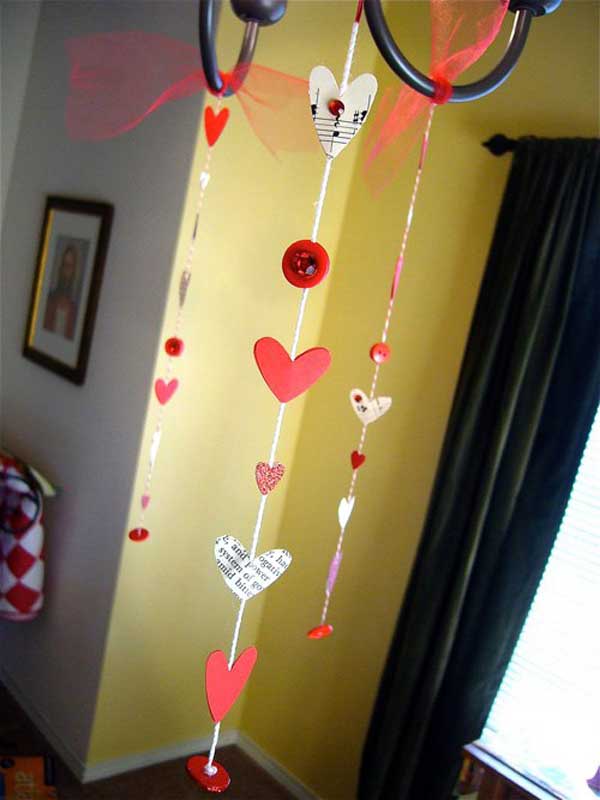 Tutorial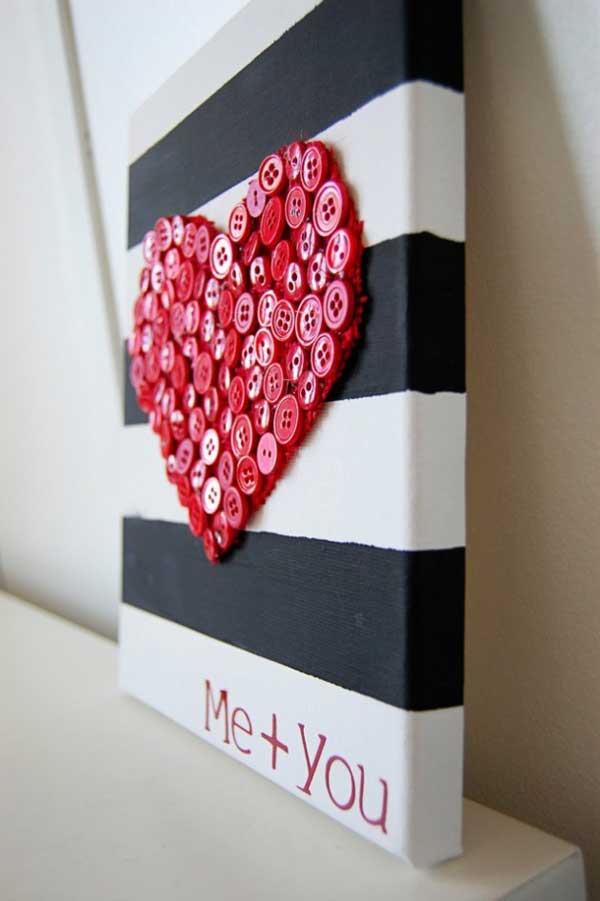 Source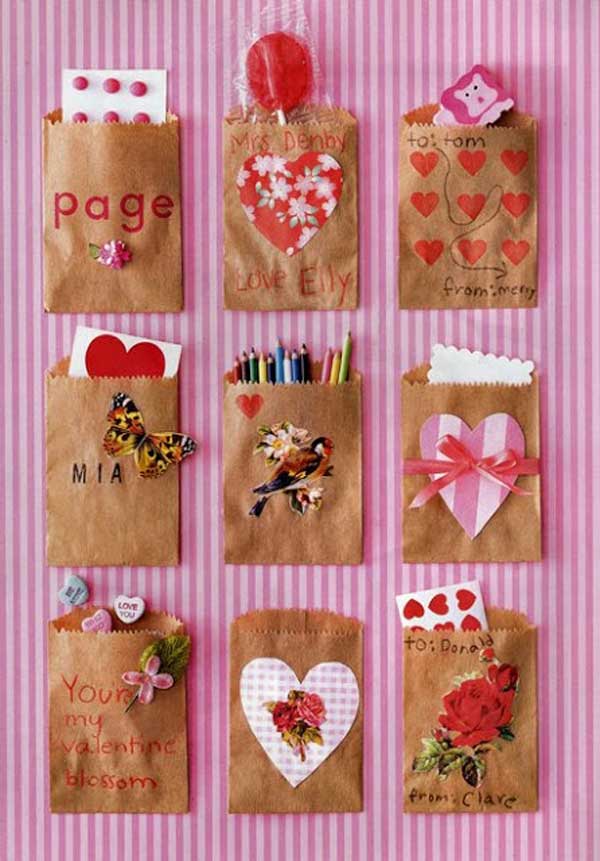 Valentines Day Pencils ~ Easy Craft For Kids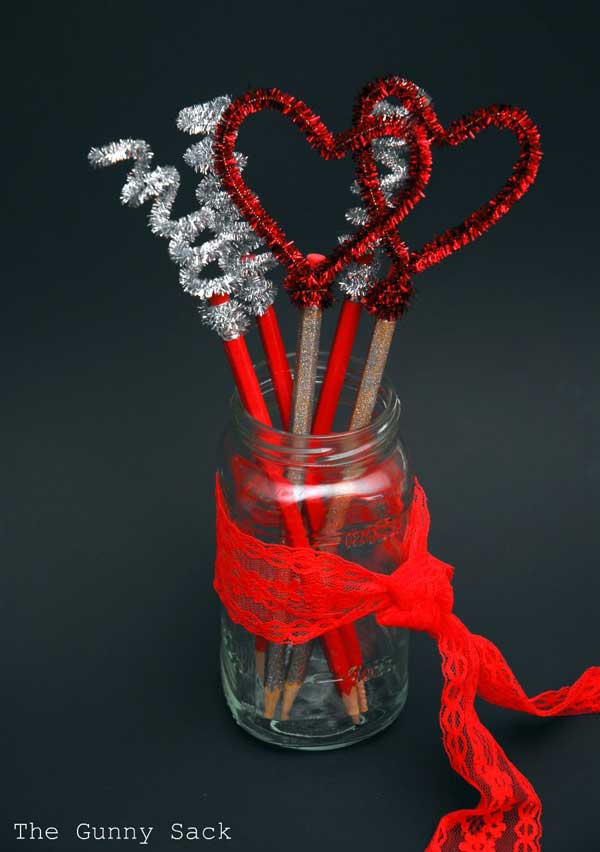 Tutorial
Heart Shaped String Wreath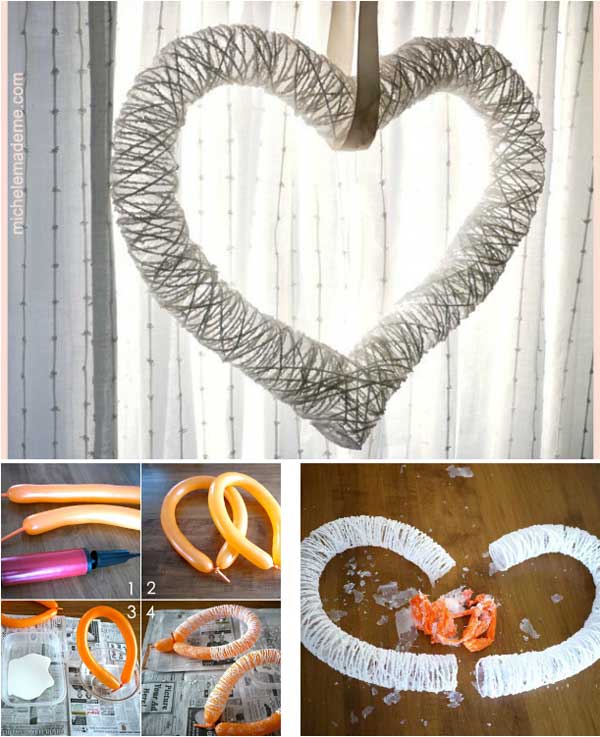 Tutorial
Heart Shaped Yarn Basket
Tutorial
Handprint Heart Footprint Poem Valentines Day Card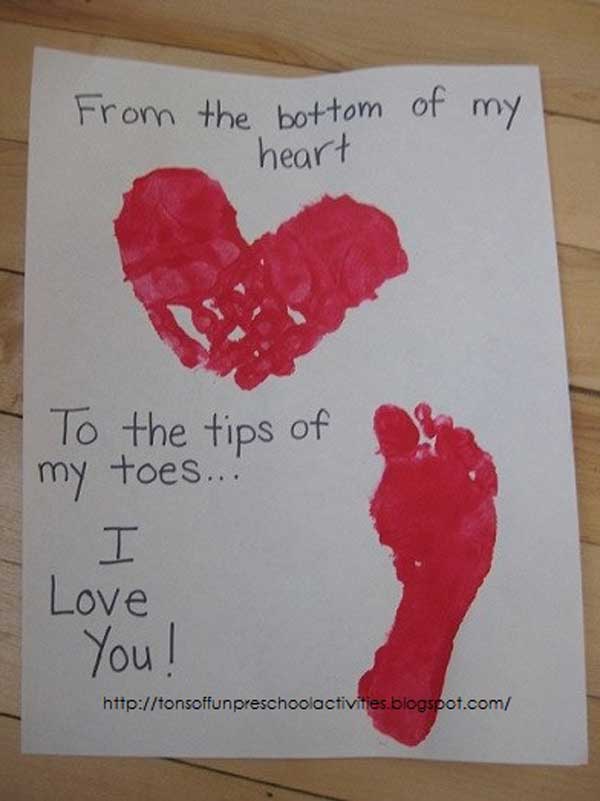 Source
Valentine Countdown-paper Hearts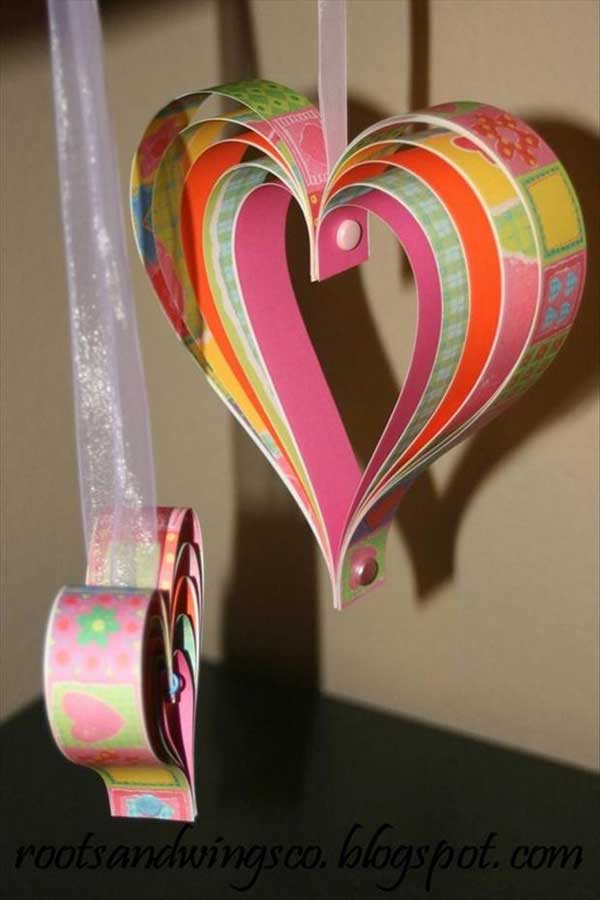 Tutorial
Literal Heart Attack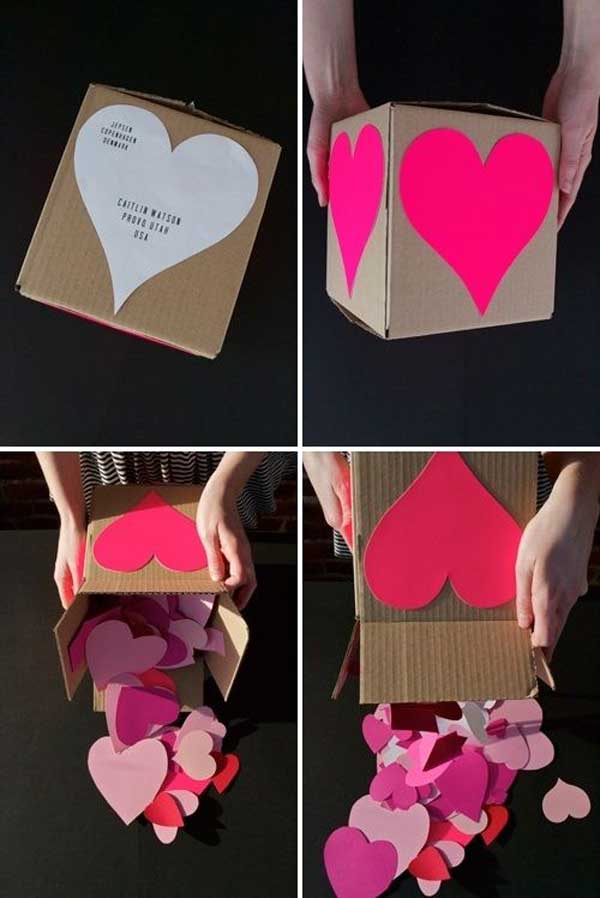 Tutorial
Crayon Heart Valentines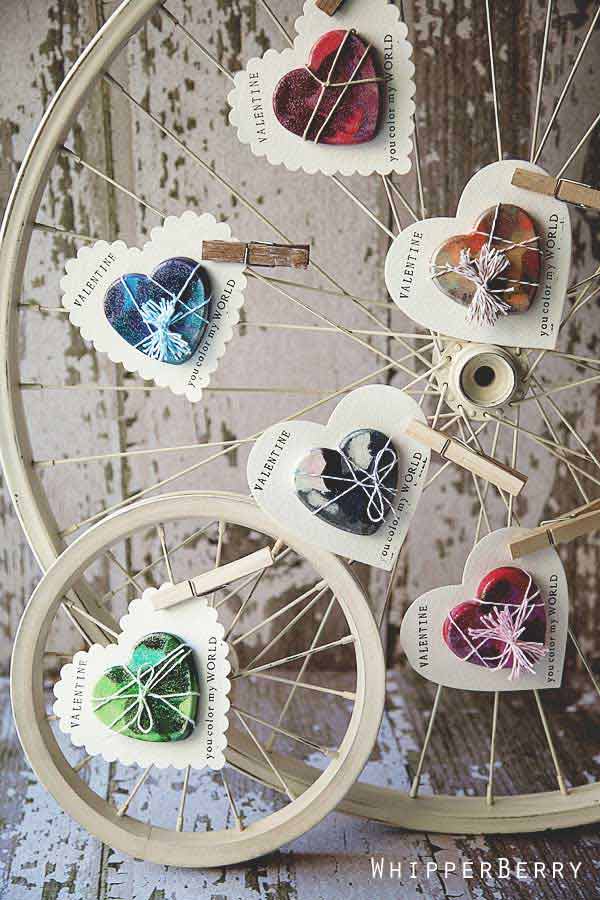 Tutorial
TARDIS Valentines Day Card Has Big Love on the Inside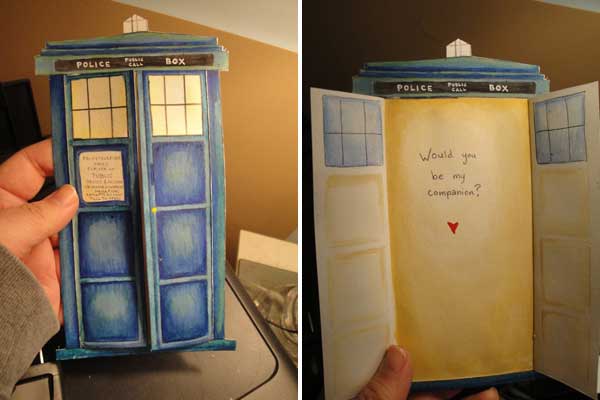 Source
DIY: Paper Heart Garland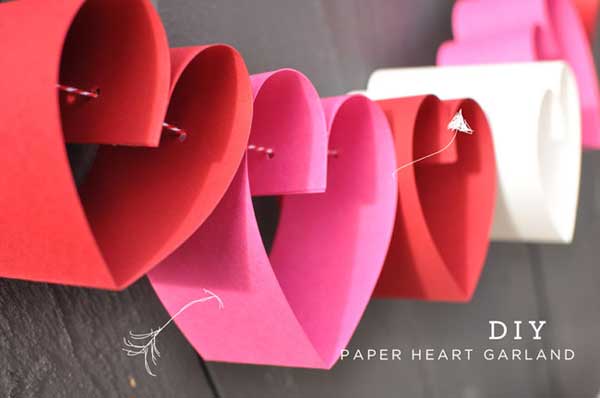 Tutorial
Valentine Glitter Mason Jar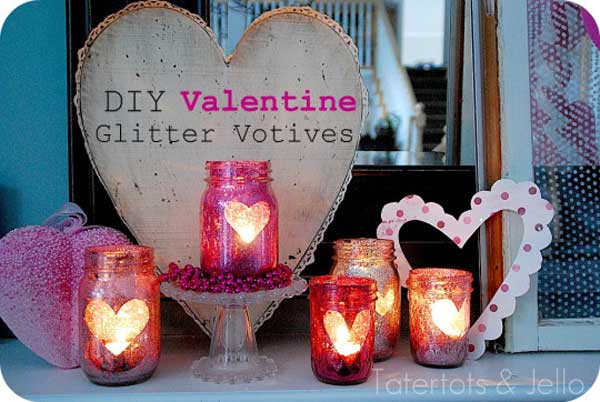 Tutorial
Valentine lightbulb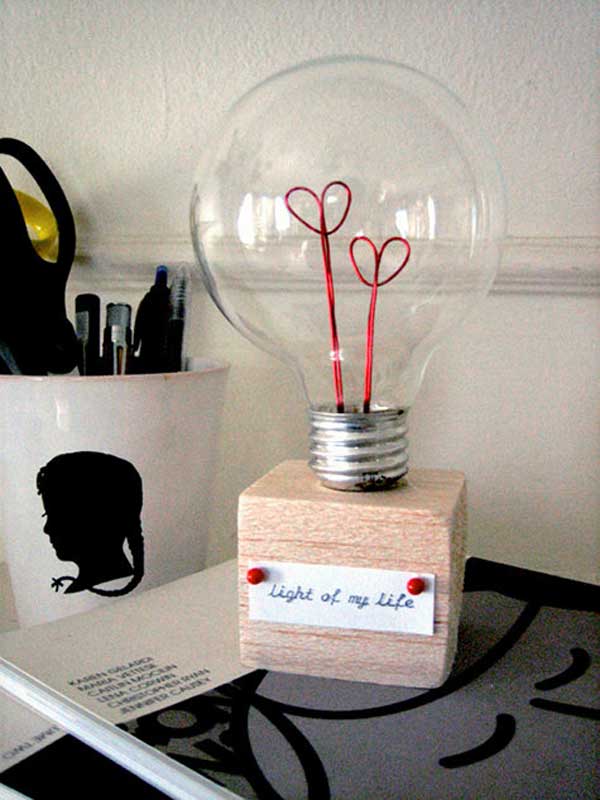 Tutorial
Valentines Day Fruit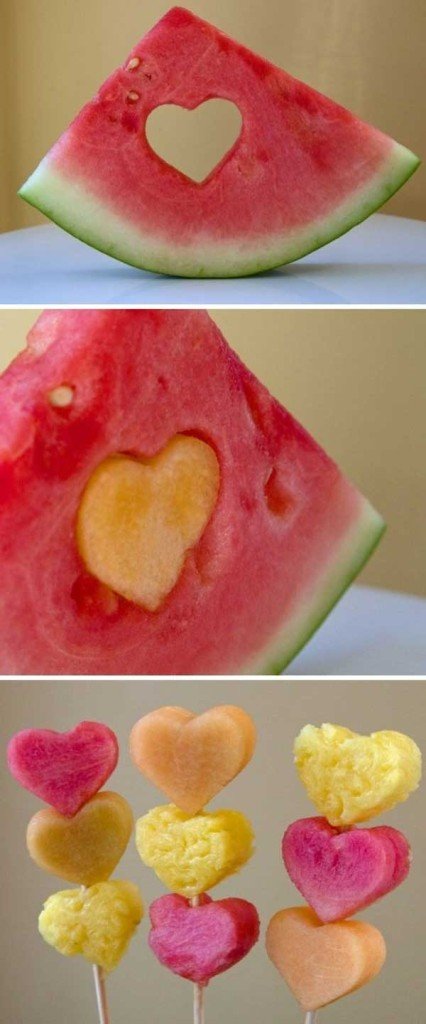 Source
advertisement
Monthly Archives
Categories
Recent Posts
Recent Gallery