Approaching of the christmas makes us more euphoric than ever and if you think about what to give as a present to your best friend or your loved once than you can always grab some cool DIY idea from our collection and our suggestion.
For today we want to share with you one brilliant DIY idea and awesome gift for your friends and loved once that are fan of coca cola. I m sure that everyone of you has seen the coca cola Christmas truck and personally when see this trucks on the TV adds i said to my self: Now officially can start with the preparation of the Christmas and new year. So my friend this video will show you how to create the christmas trucks at home and make a pleasant surprise for your loved once. Also this could be perfect christmas decoration. Take a look at the video blow and enjoy!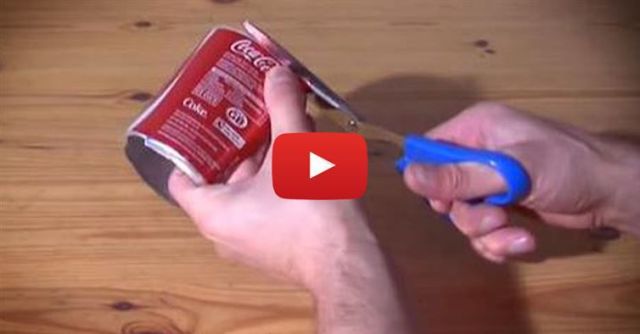 DaveHax
Source
http://worldinsidepictures.com/
  Interesting: You Have Been Using Your Ketchup Cups All Wrong
According to the video we have been using ketchup cups all wrong. So you do not need to order 5-6 of ketchup cups because there are small to eat all your fries. Instead of this there is a hidden trick that you never knew that could double the space of the cups. Watch the video below and enjoy!
  Driftwood: Beauty That Can Be Gained By It Rawness