It is time to bring some new Flower Refreshment in your garden. The summer is comming and the most of your free time you will asss it in your garden sitting and relaxing there. So you deserve a beauty garden in which you can simply free your mind. If you want to do some by your self than we recomend you to see the ideas that we have collected for you. You can find cheap easy and very smart decorative ideas that definitely will worth to be made for your garden. Enjoy!
Cute Barrel Planters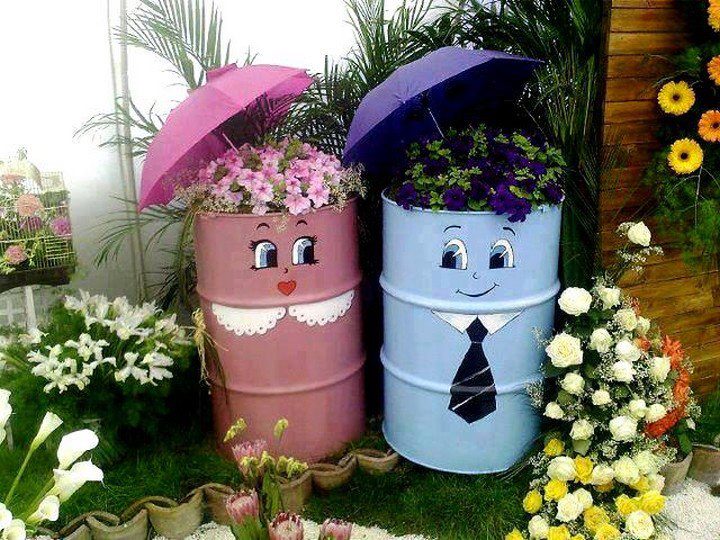 via allmystery.de
  This Man Coats Concrete Floor In Vibrant Orange. The Final Result Is Unbelievable!
via Epoxy Plus
Source
http://worldinsidepictures.com/
  13 Creative DIY Ideas for Better Bathroom Organization
Today, we will share with some very creative ways and ideas to storage in your bathroom, and we are sure that they will be useful for you. The tips, trick and hacks can easily be done by yourself, and you can find out, how different things which are not normally intended for the bathroom can serve as shelves, storage, hangers, etc. We will inspire you how to find a perfect space for your towels, how to keep clean the tooth brushes, how to organize the items for hair, how to keep smart the shampoos and gels etc. So, check out the ideas, and get inspired for some now custom made bathroom storage. Enjoy…
1.WOOD CADDY WITH ROPE HANDLES FOR THE BATHROOM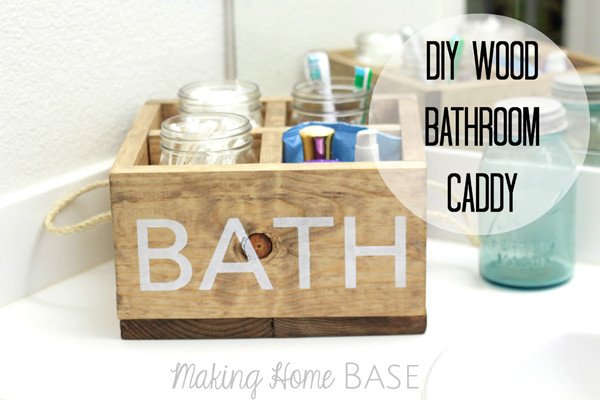 source
2.Bathroom Closet Organization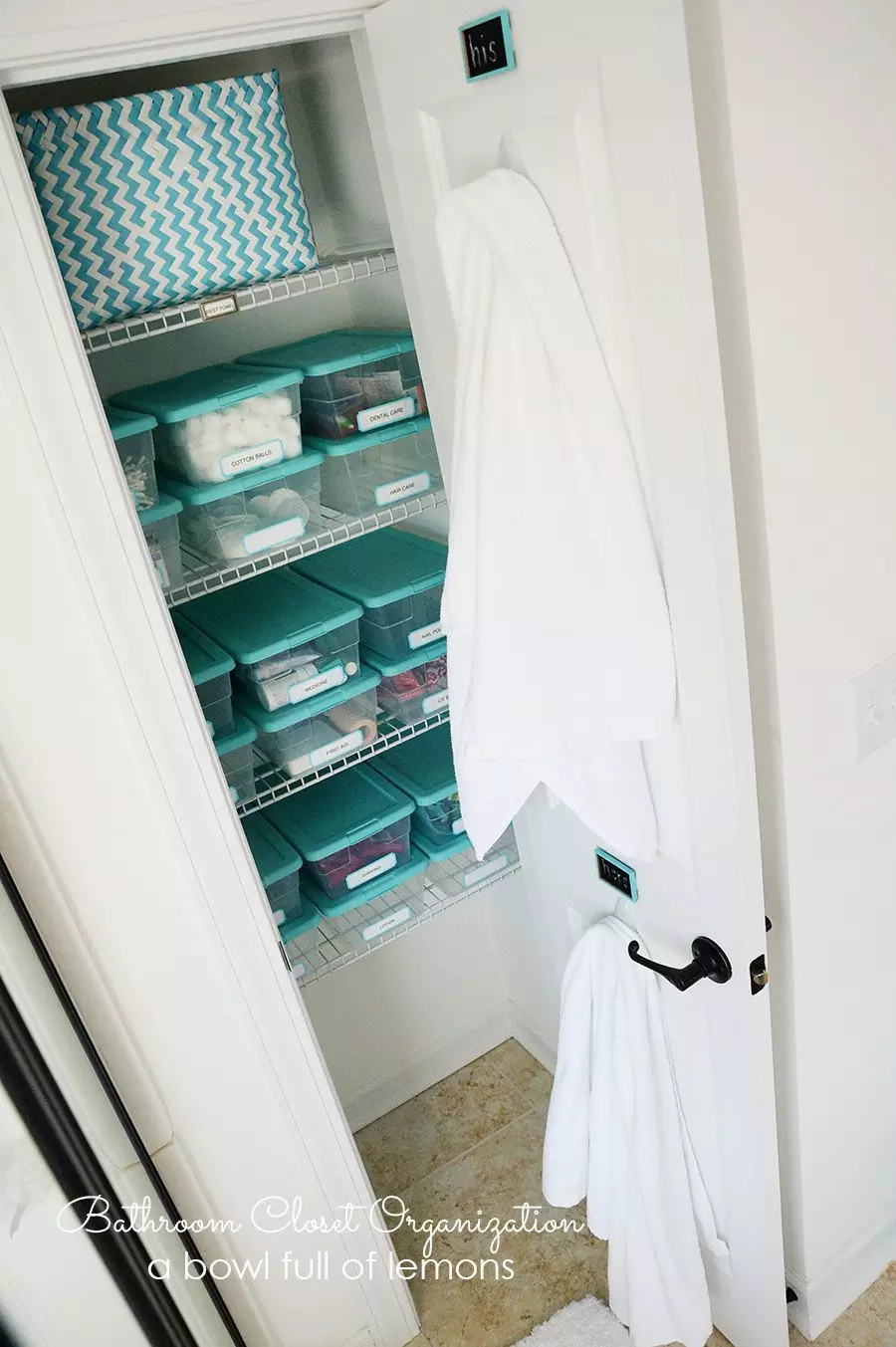 source
3.Hanging Baskets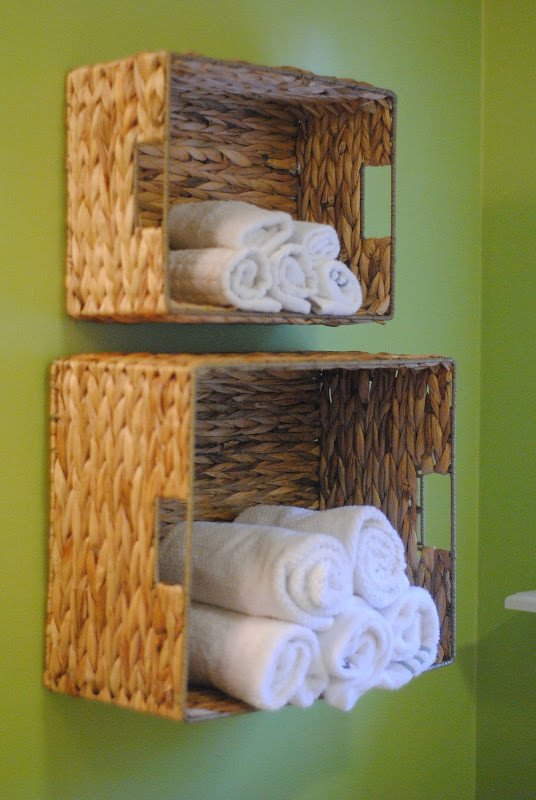 source
4.Pretty Bathroom Mason Jars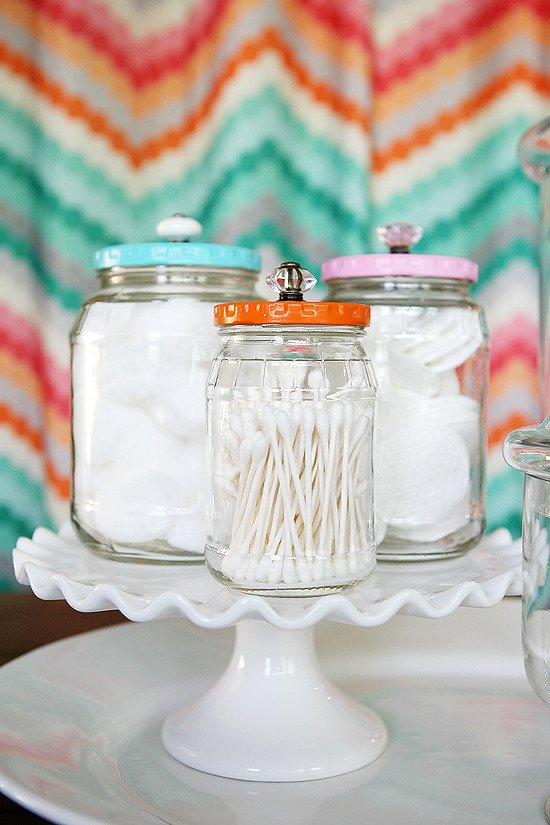 source
5.PVC Pipe Hair Tool Holder – Bathroom Organizer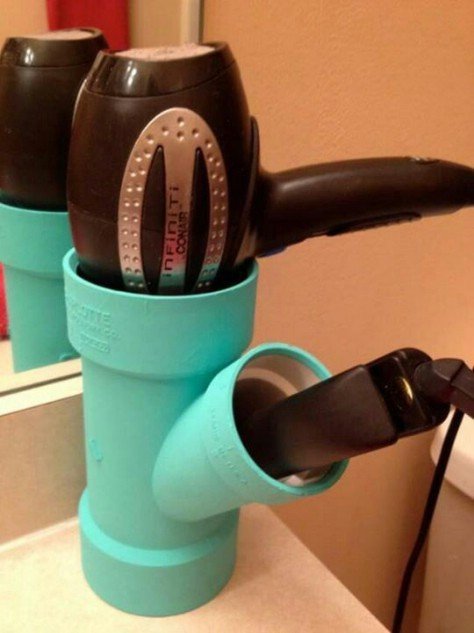 source
6.DIY TOOTHBRUSH HOLDER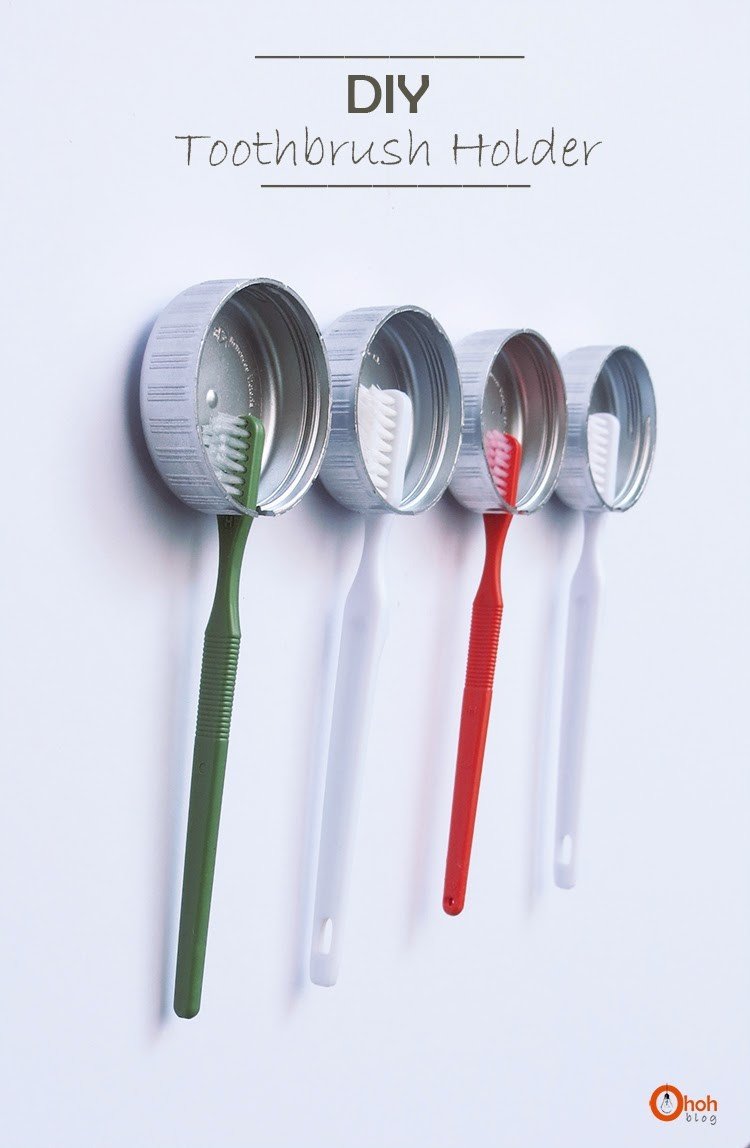 source
7.Drapery Holdback Toilet Paper Holder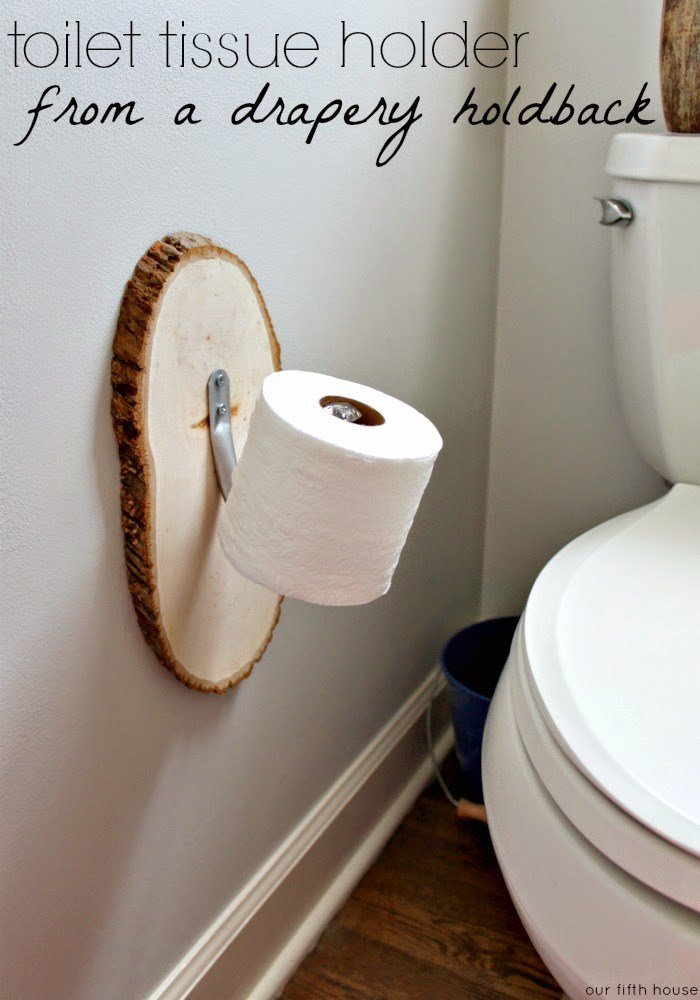 source
8.Bathroom Organization Ideas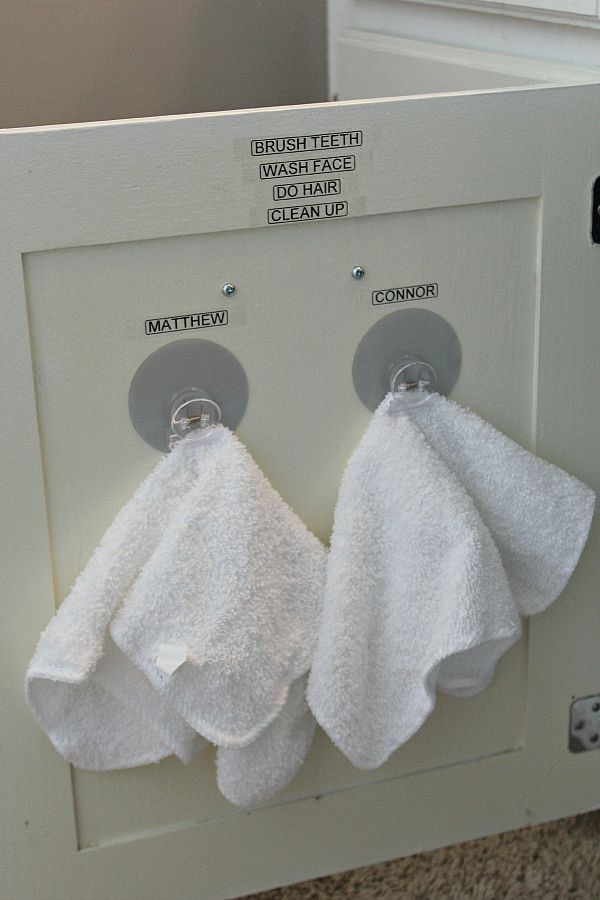 source
9.DIY Storage Ladder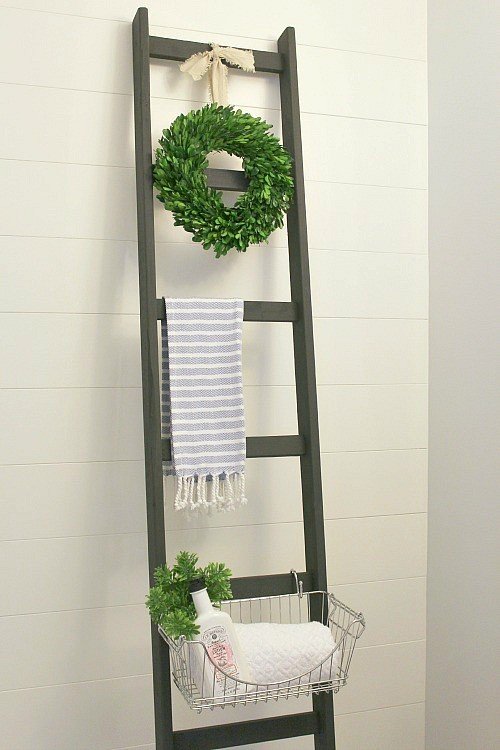 source
10.Bathroom Organization Mason Jars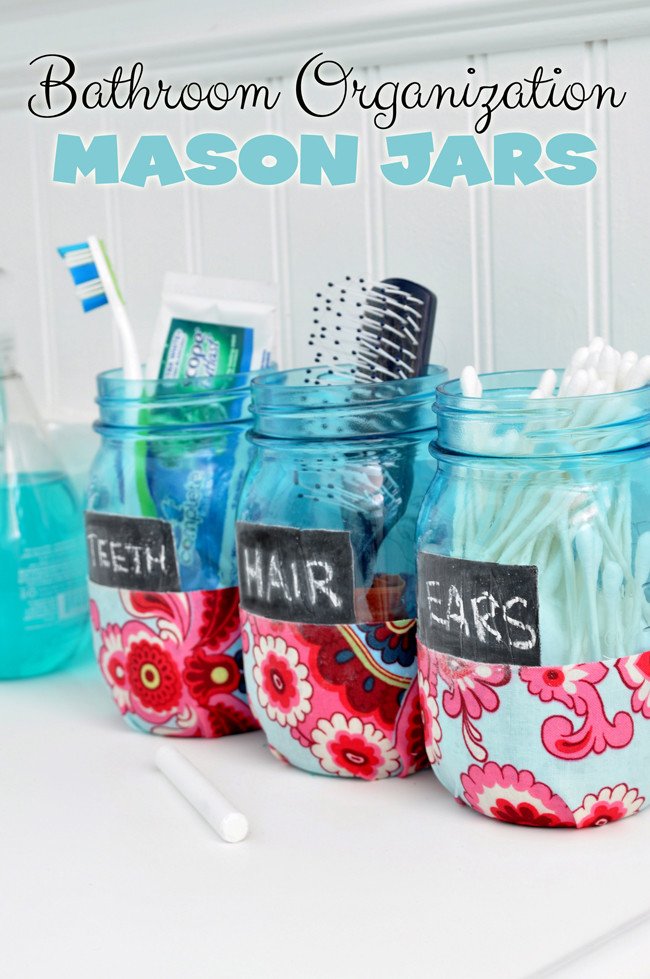 source
11.Create a mason jar organizer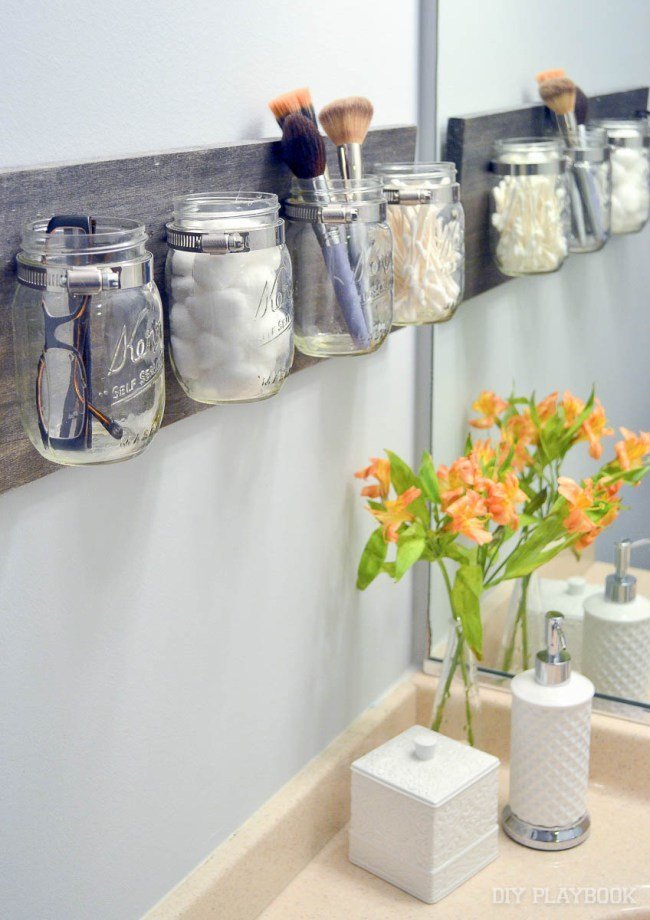 source
12.Hooks on a shower curtain rod to store bath toiletries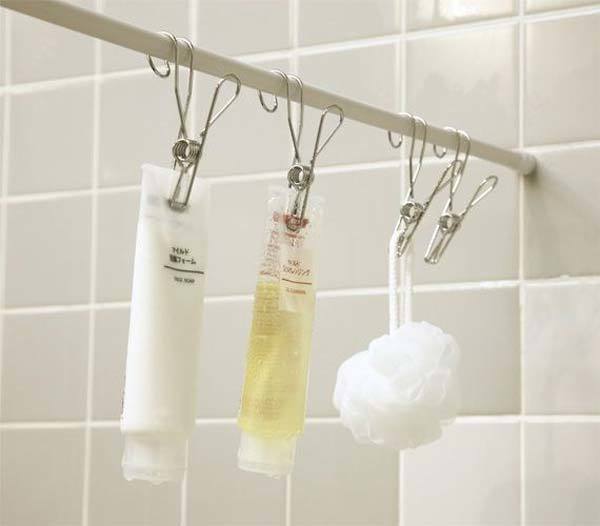 source
13.FILE BOX BATHROOM APPLIANCE STORAGE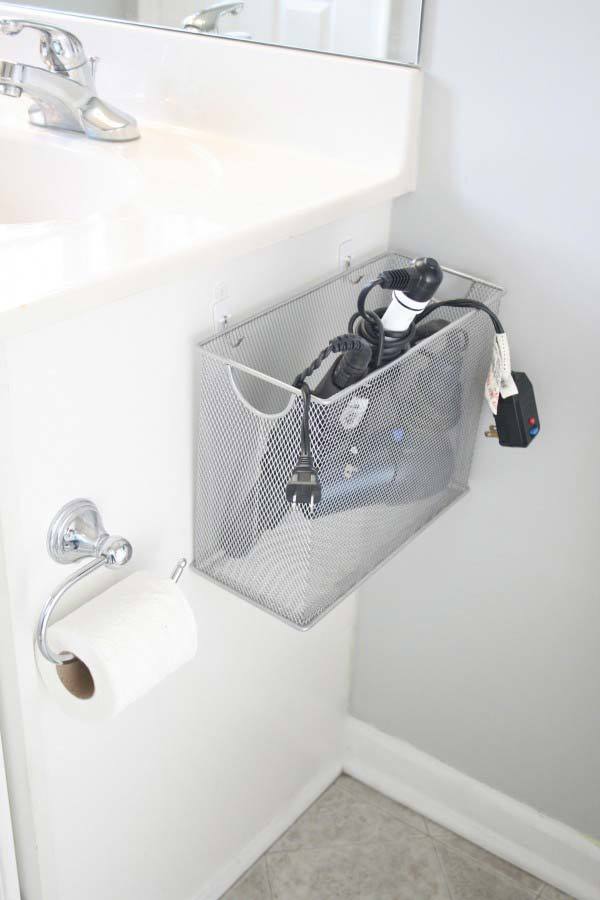 source