Dear friends the small things that could become a problem in our life and that could ruin your day are getting fixed by the innovators. I like those smart people that made incredibly amazing innovation that impress me always.
There are some inventions that we thing everyone must have it and should have access to it because they really make our life easier. We hope that in near future these inventions below will be available everywhere. Take a look below and see those impressive inventions. Enjoy!
Scotch tape which you dont have to cut through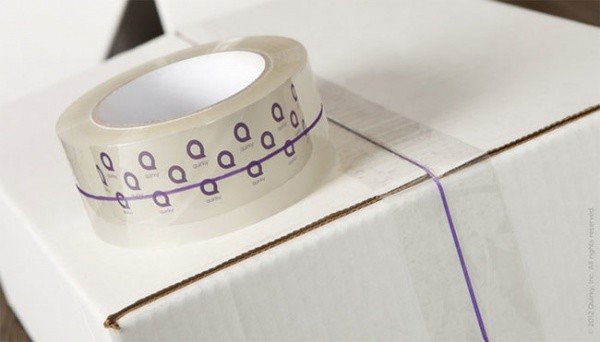 Be Your Own Designer: 12 DIY Rustic Ideas
Make a connection with the past trough refreshing your home with some rustic style. Add some natural beauty in your home, full with simplicity, elegance and warmth. The rustic style become a popular way of home decorating, not only in the periphery areas, but also in the middle of the developed cities, and mostly because of the natural warmth gained from the organic shapes and texture…
 Incredible Way To Brighten Up Your Garden With Clever Repurposed Pallet Planter
Spring is already here and the sun also. So the perfect time maybe of take care about your garden. We understand that all of do not have big backyard for enjoying in big gardens and for that reason we have searched on the web to find some clever DIY project that can be useful for all for those who has a house and for those who leave in flat also. We found something amazing and very very adorable. Yes we found cute tip to transform your old pallet into fantastic garden planter and start celebrating the spring.
For creating this you do not need a lot of skills, just you need an old pallet little effort and wish for creating awesome vertical planter. First youll want to reinforce the slats, and nail some 1x4s to the shelves and a 2×4 to the bottom for additional support. Then give your pallet a paint job (any leftover paint you have lying around should do the trick!), and use a staple gun to attach black gardening plastic to the back and the bottom of the shelves. Finally, stencil a cute gardening quote on the front for an inspiring finishing touch. Enjoy!
 Amazing Living Room Design Ideas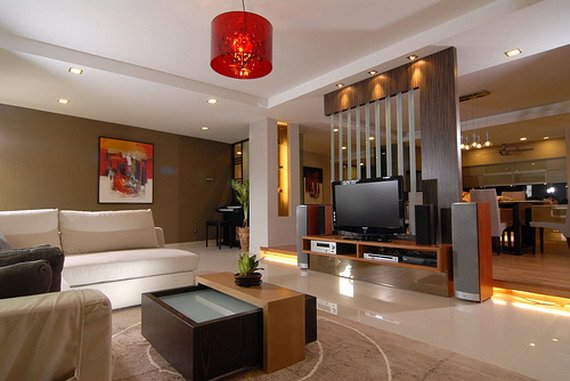 source
 6 Fruits Youre Eating Wrong
With straw to keep the top of the strawberries, and tricks for cutting watermelons and oranges will save time and will afford more enjoyment into eating fruits…
 20 Creative DIY Furniture Projects
For bringing some new refreshment to your home World Inside Pictures make spectacular collection of a DIY projects that will save your money but will make your home really really better. See it bellow and enjoy!
Shanty Hall Tree Bench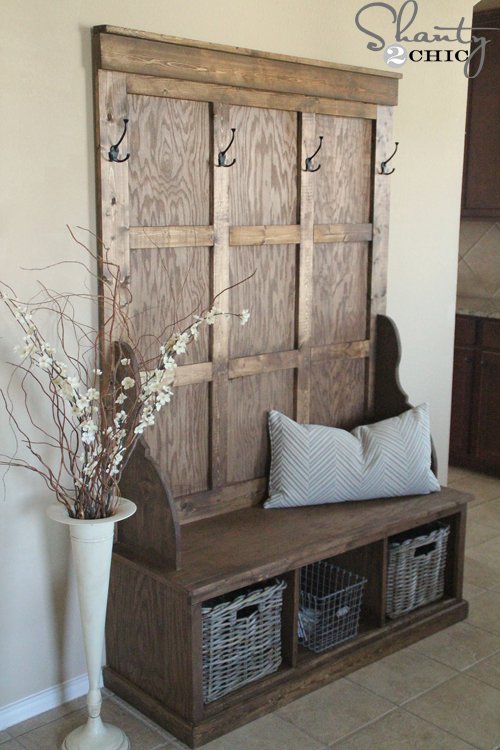 source
Porch Swing DIY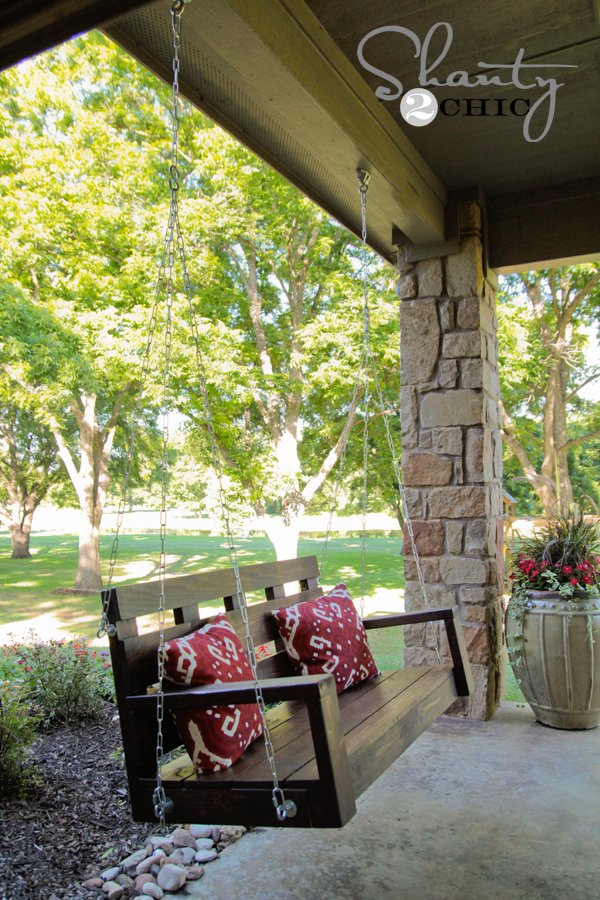 source
Handmade bed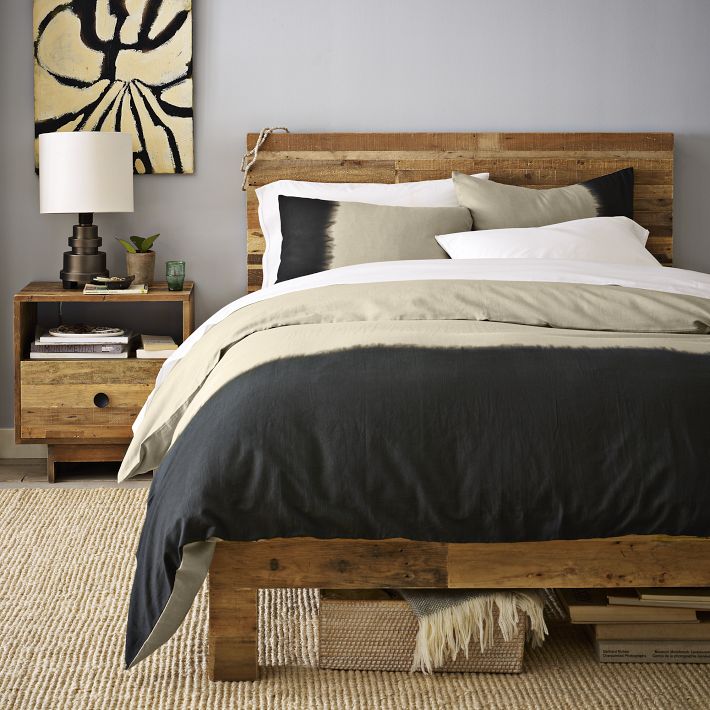 source
TV Console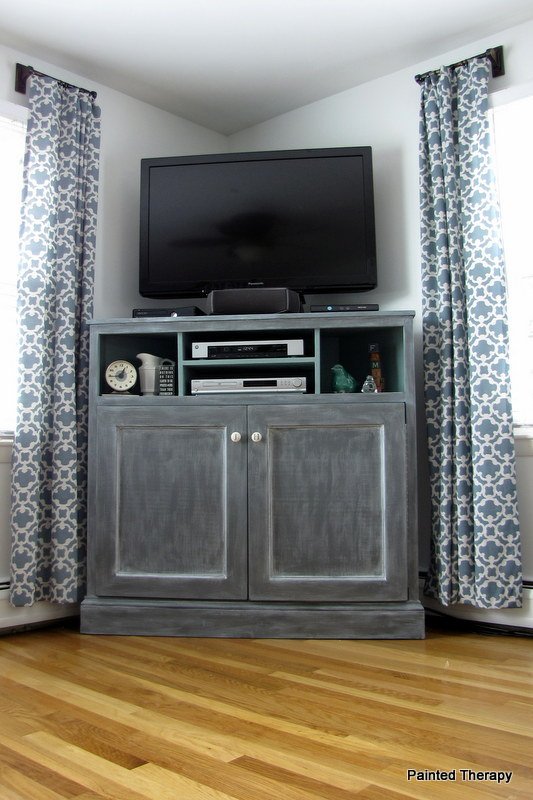 source
Hampton Umbrella Side Tables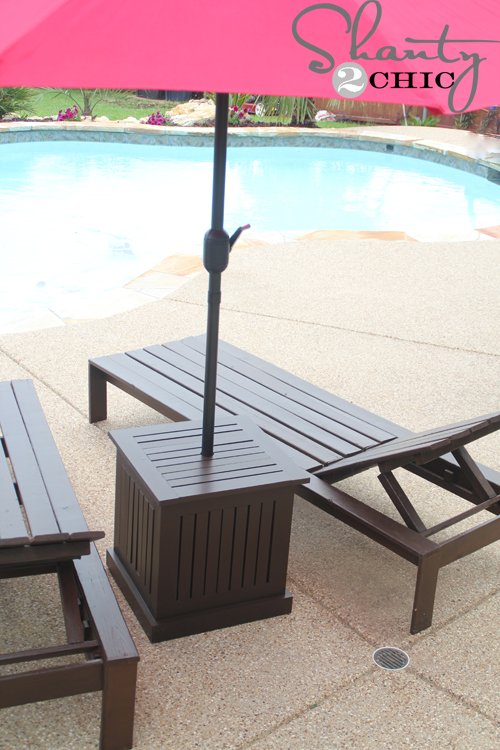 source
DIY Adirondack chairs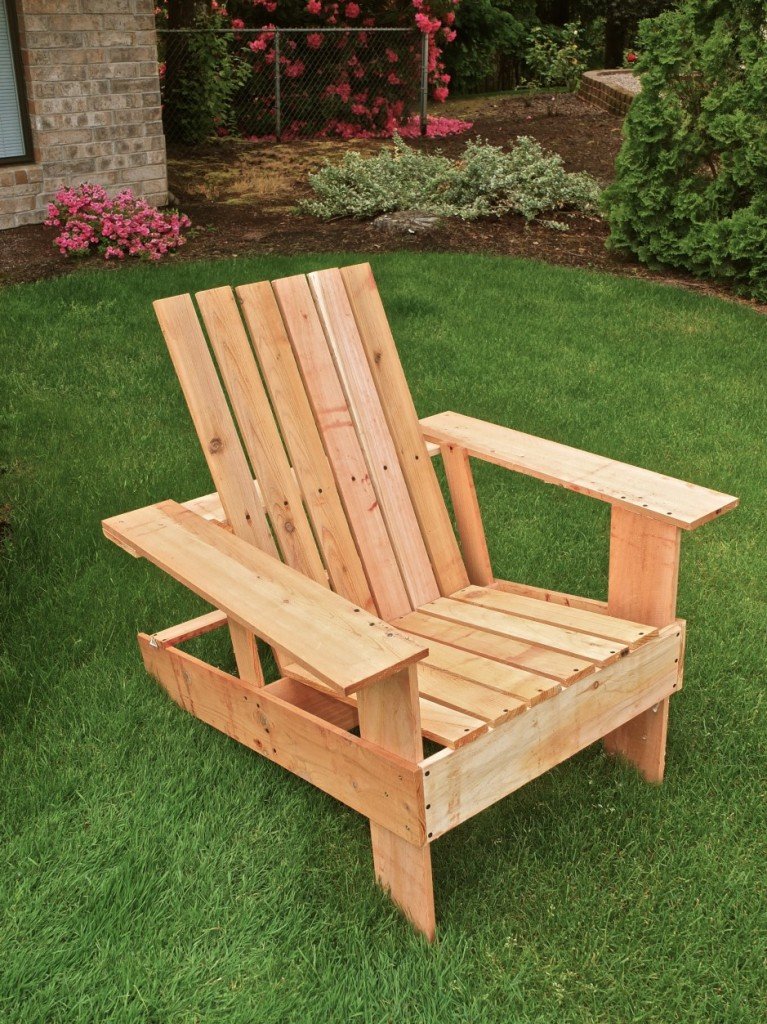 source
Restoration Hardware DIY Desk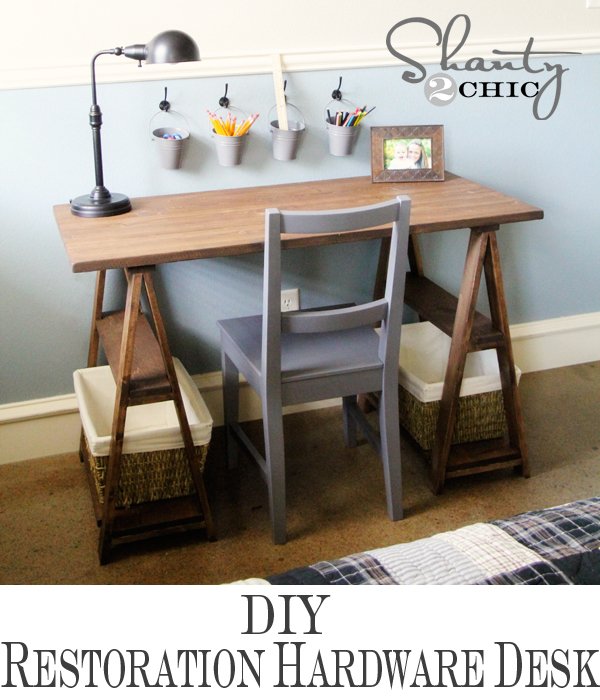 source
DIY $15 Chunky Wooden Floating Shelves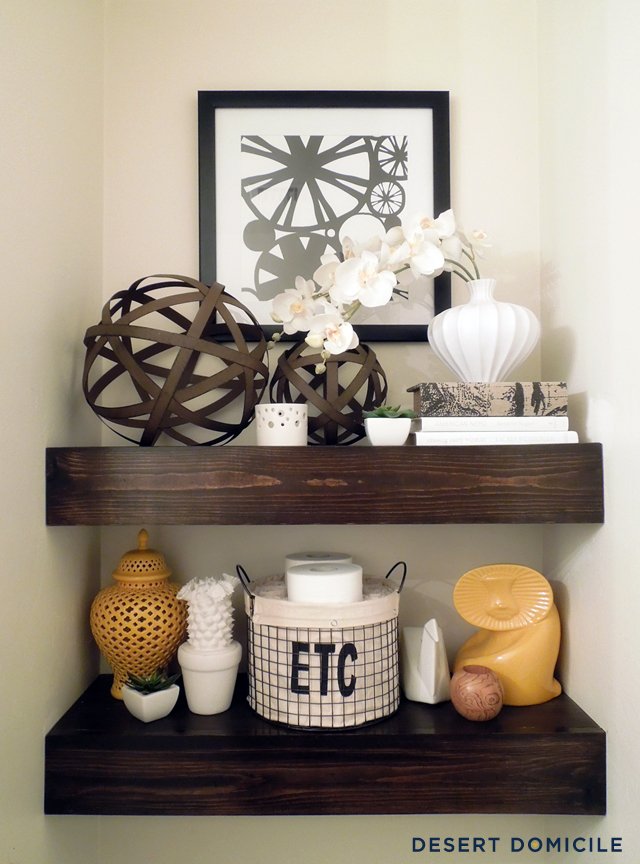 source
New Kitchen Chairs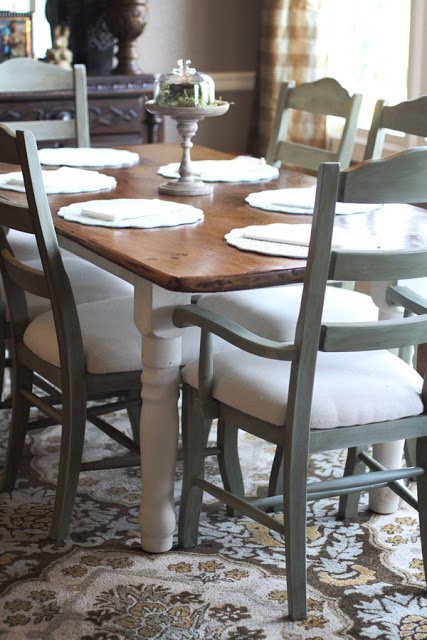 source
The Newest Swan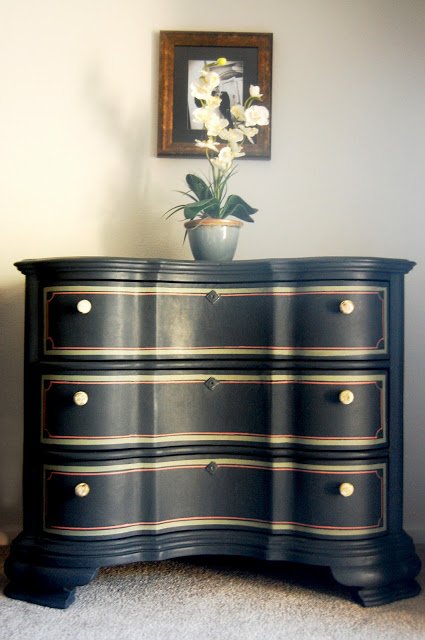 source
French Label End Table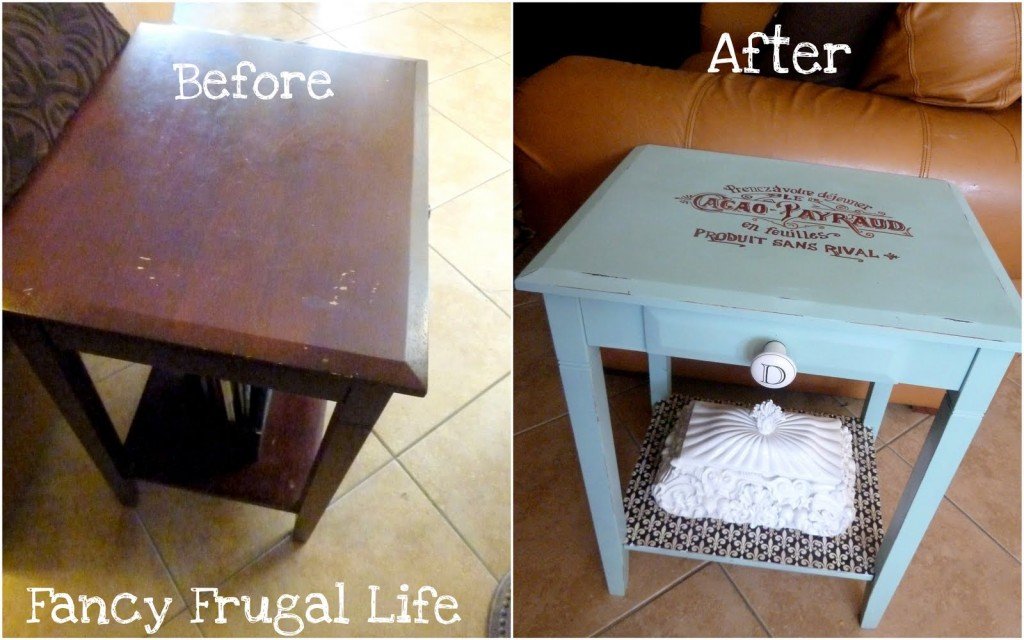 source
Gorgeous Hutch & Desk Makeover
source
Paint a Dresser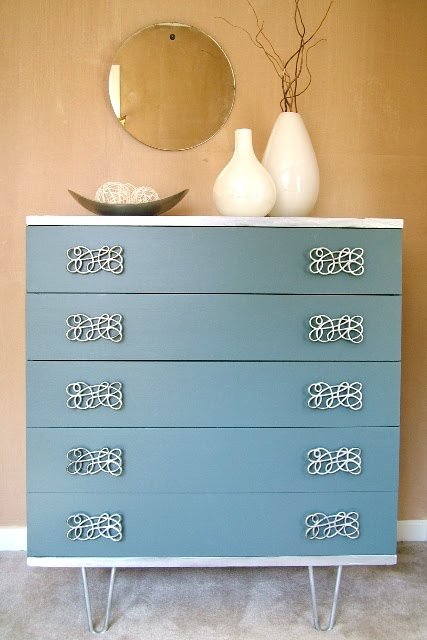 source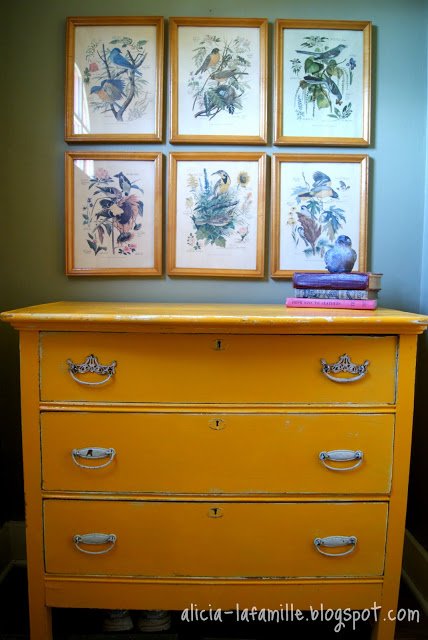 source
Yardstick Buffet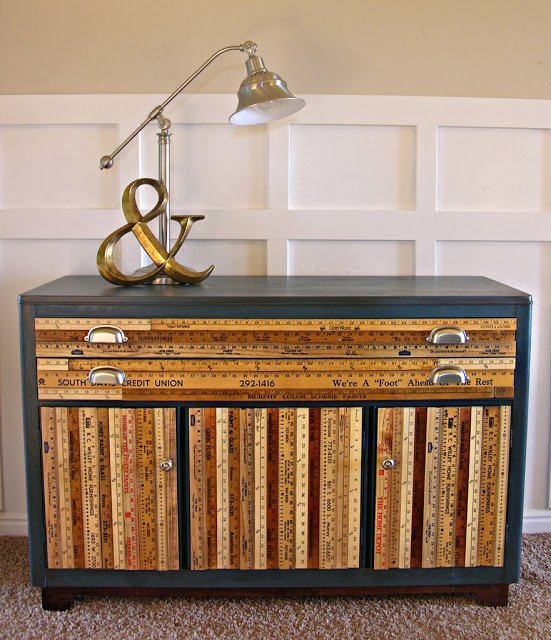 source
Simple White Outdoor Sofa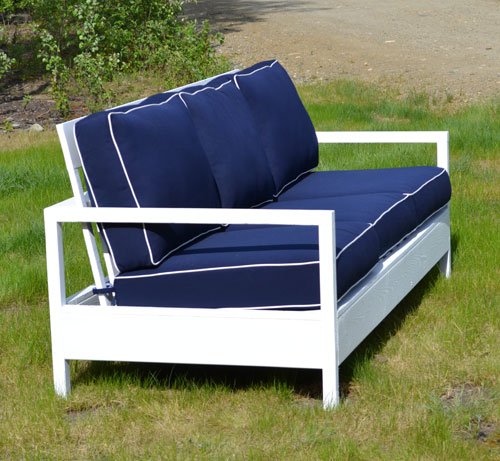 source
Crate Bench Inspired by a T-Shirt Design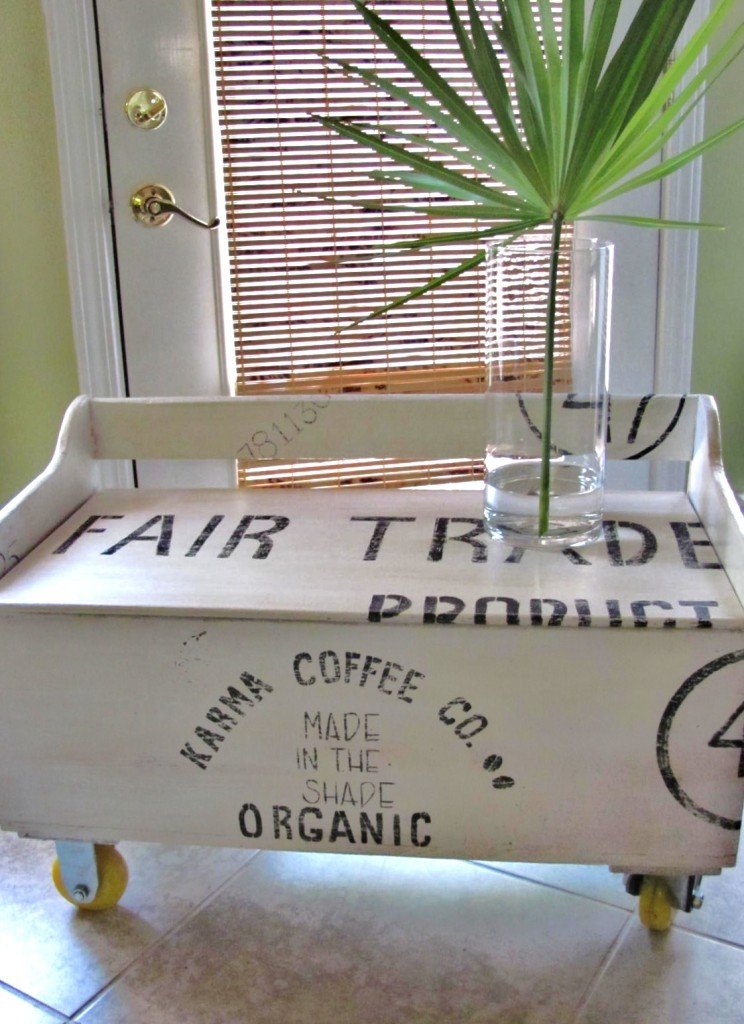 source
Orangish Console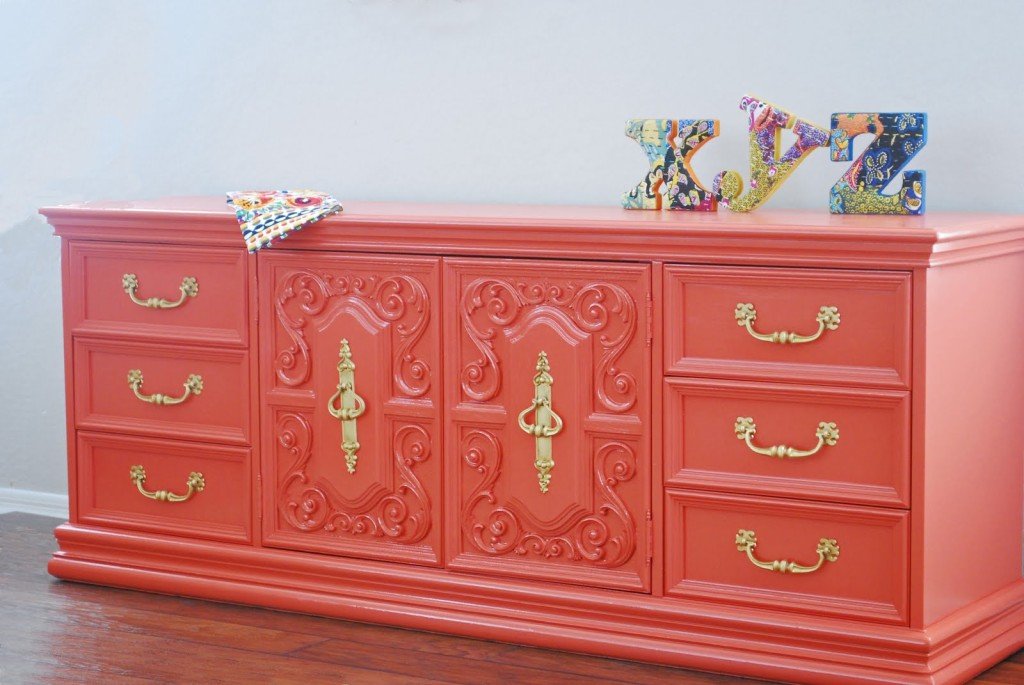 source
Nightstand Makeover & Stencil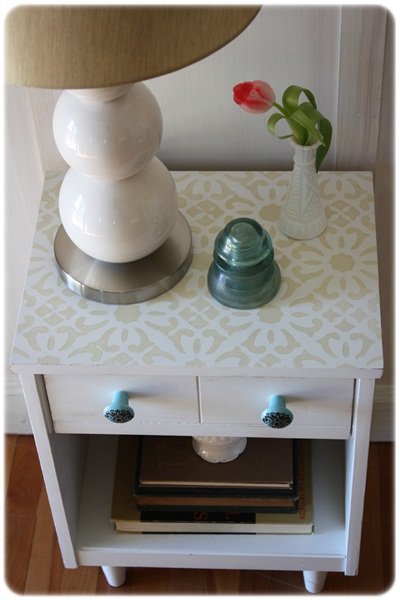 source
Heavily Distressed Furniture and Drop Cloth Seats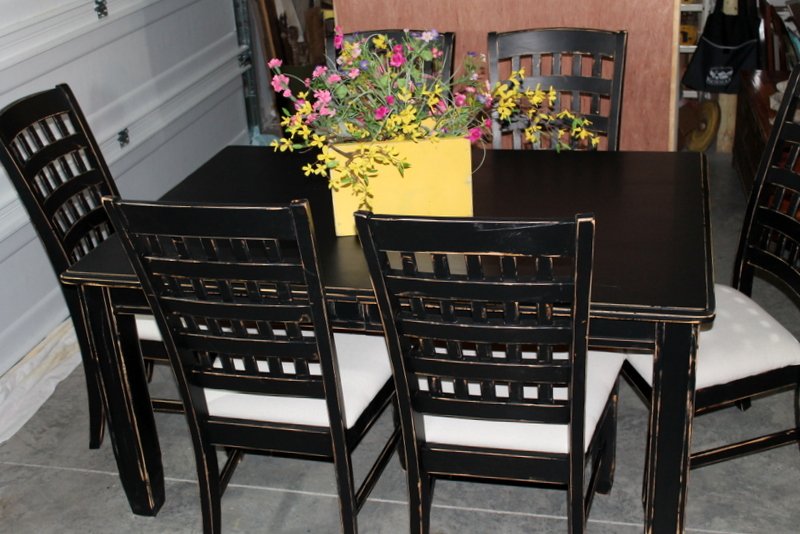 source
Source
http://worldinsidepictures.com/
 16 Genius Quick Tips For Deep Cleaning On The Easiest and No Effort Way
The summer is amazing period and we all love summer because we all enjoy in it we go on the holiday make cool outdoor parties e.t.c. But summer can be also a good period for doing some household stuff for example like cleaning. It may sound boring for some but as you know cleaning in your home is one necessary thing that we all must do. And do not worry if you read our article and tips that we are sharing with you cleaning will be always interesting and fun.
Once more we are sharing with you ingenious tips for deep cleaning with no effort and using the ingredients that you already have at home. All these tips are easy to learn. Check them all bellow and start cleaning your home on the easiest way! Enjoy!
1.How To Fix Dents in Wooden Floors & Furniture (With an Iron!)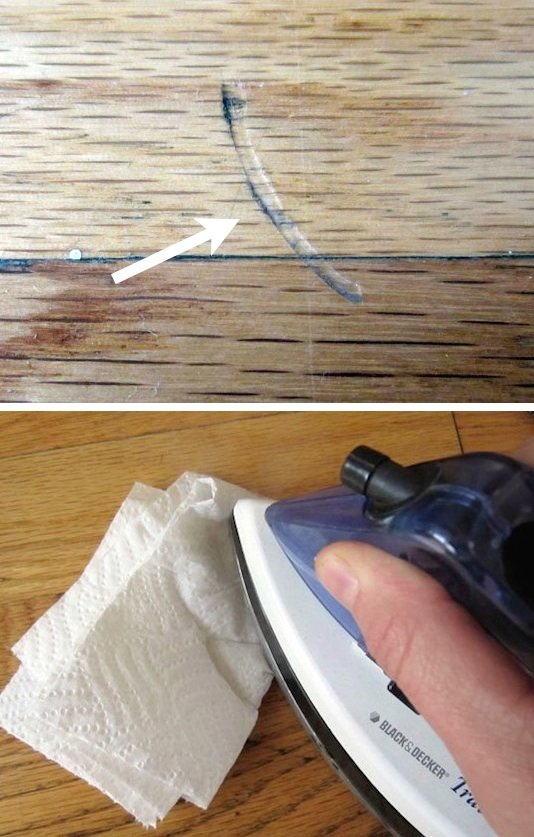 source
2.A Door That Wont Latch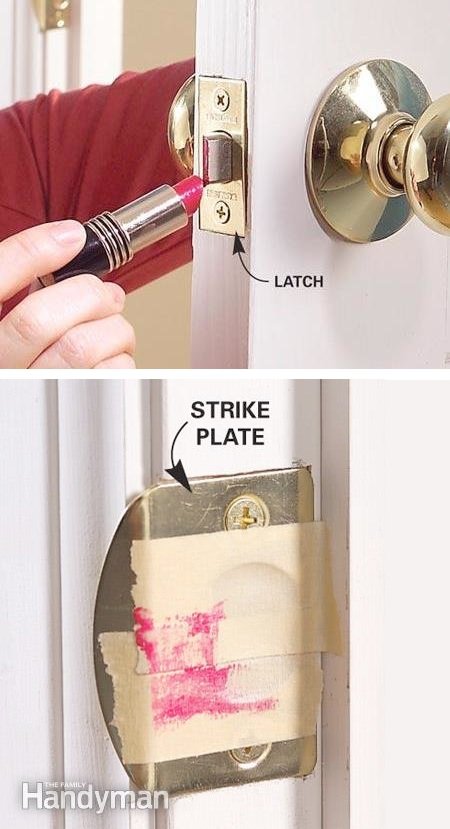 source
3.Household Tip: How to Quickly Fluff Up Carpet Where Furniture Legs Have Been…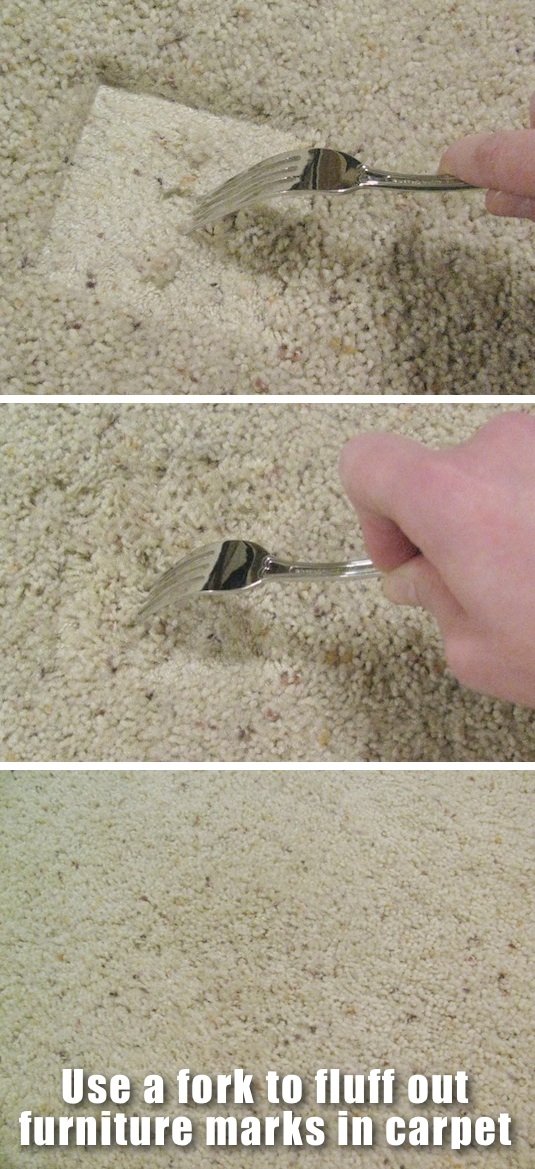 source
4.How to Clean Vents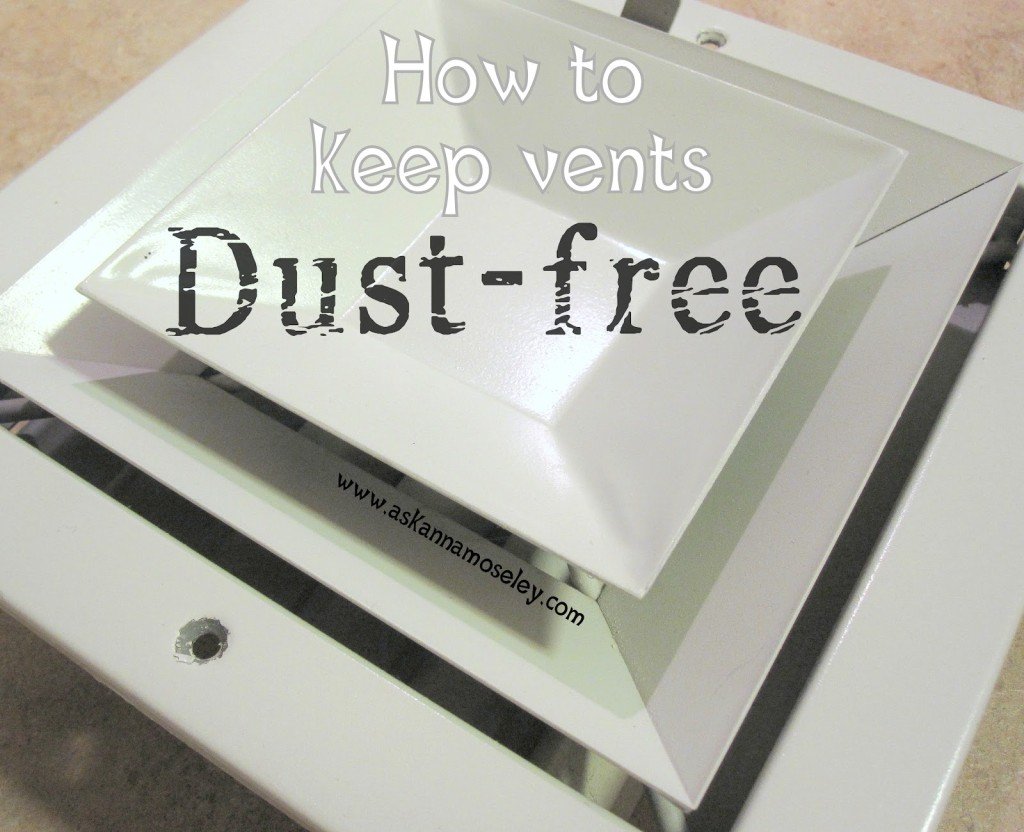 source
5.NEW LIFE FOR OLD COOKIE SHEETS . . . AGAIN.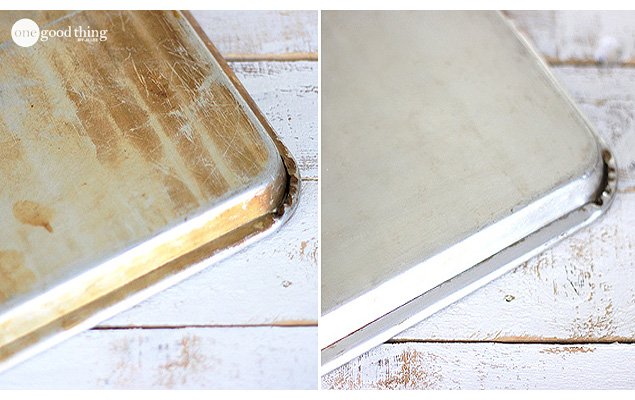 source
6.How to Clean Between Oven Window Glass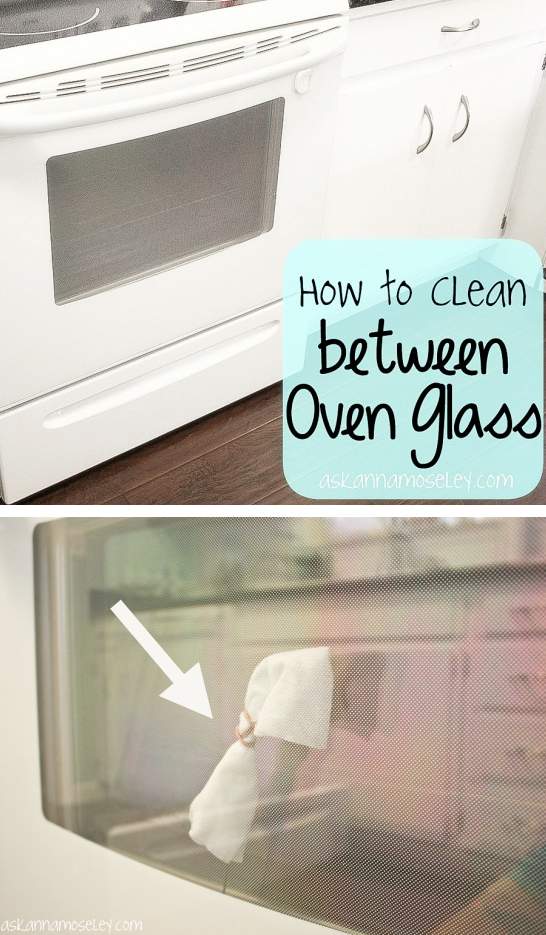 source
7.How To Care For Wood Furniture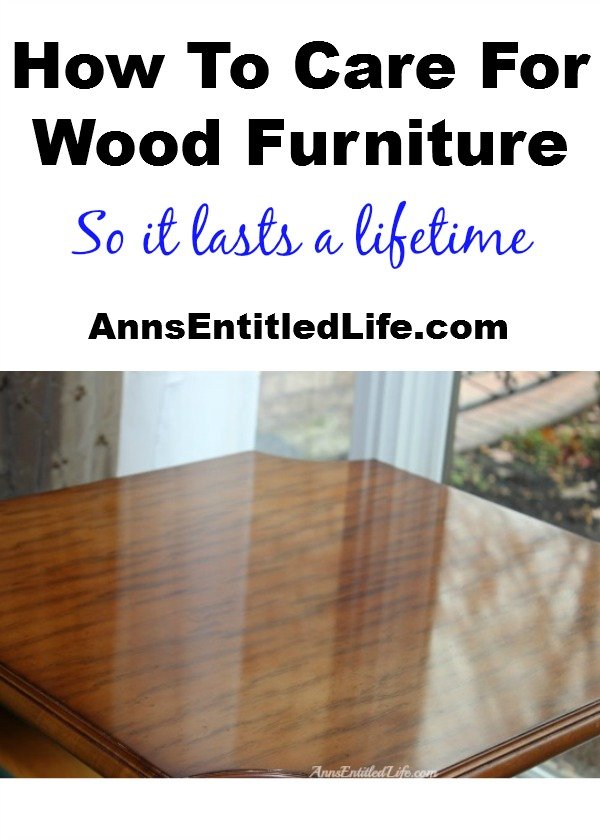 source
8.How to Get Kool-Aid Out of White Carpet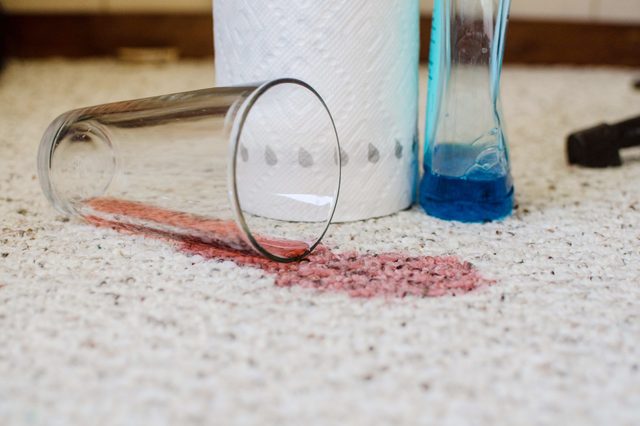 source
9.How to Remove Scratches from Leather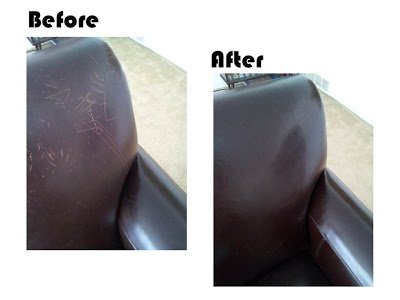 source
10.Baking Soda and Water Paste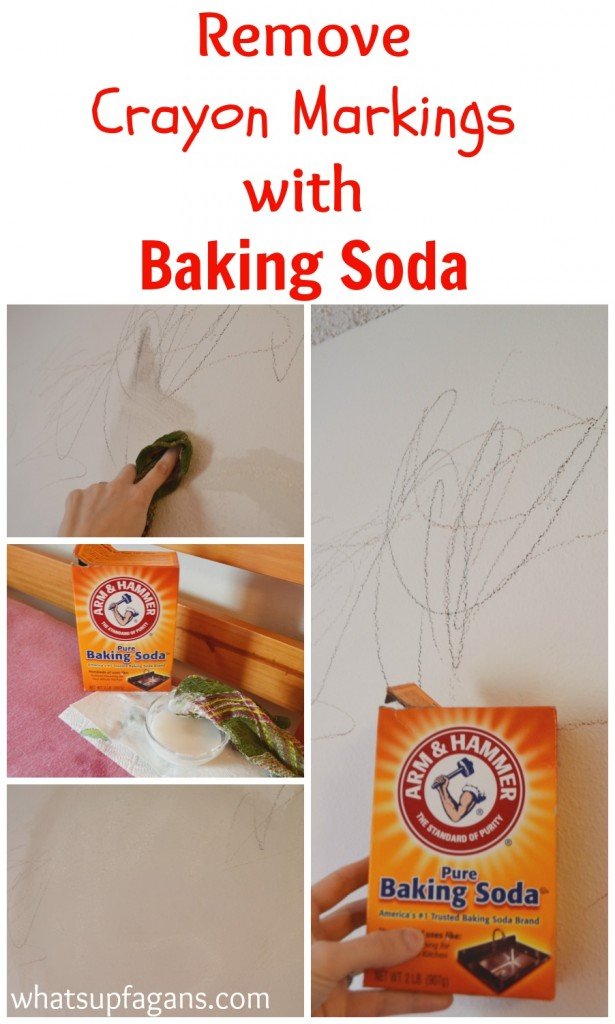 source
11.How to clean an iron with vinegar and baking soda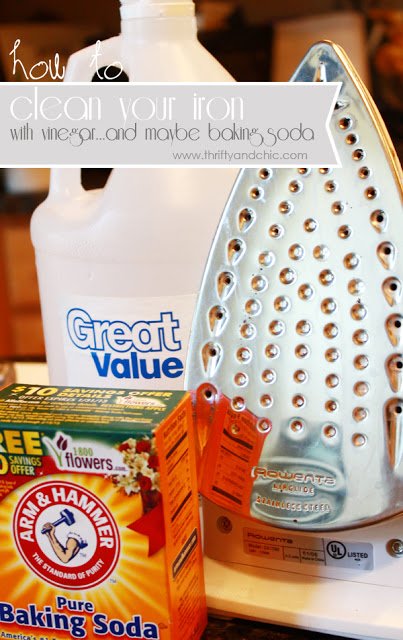 source
12.CLEANING BBQ GRILLS THE MAGIC WAY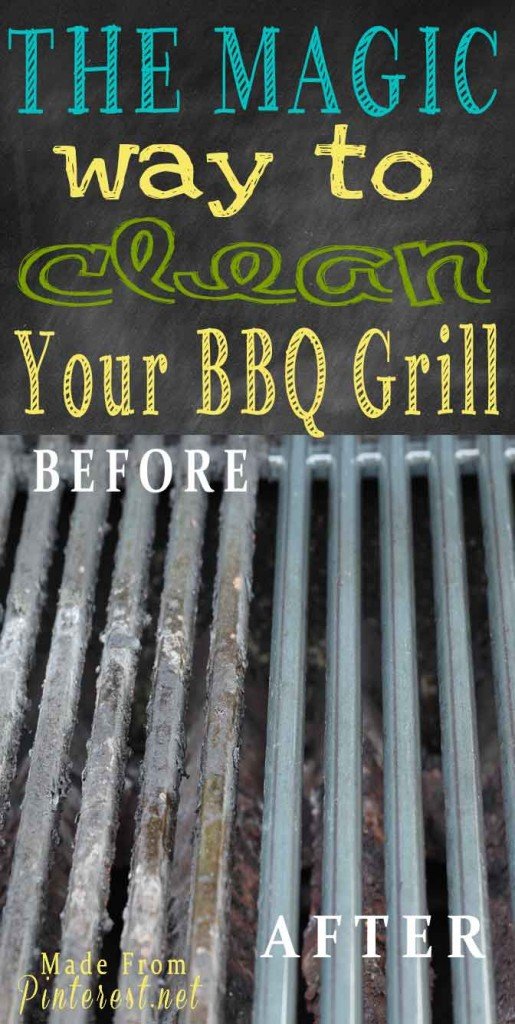 source
13.How to Clean Windows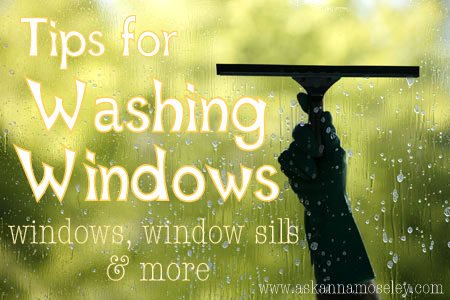 source
14.THE TRUTH ABOUT BUYING AND CARING FOR A MATTRESS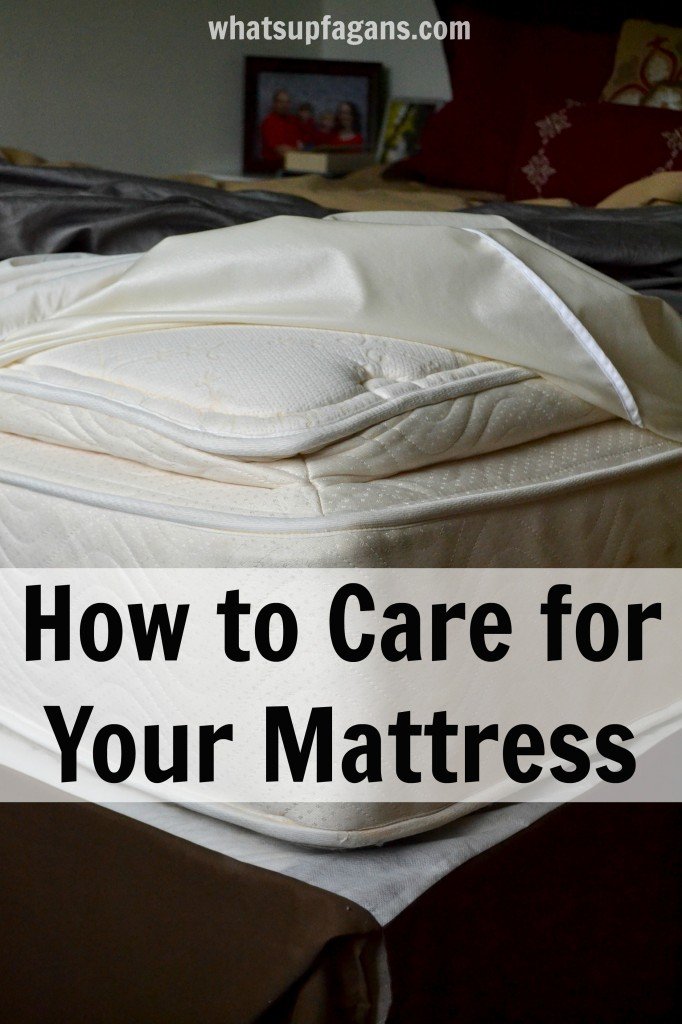 source
15.The Best Way to Clean a Tubs Anti-Slip Grips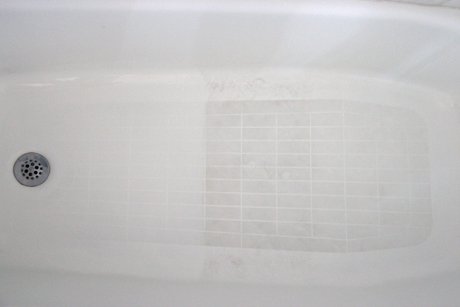 source
16.How to clean your drain naturally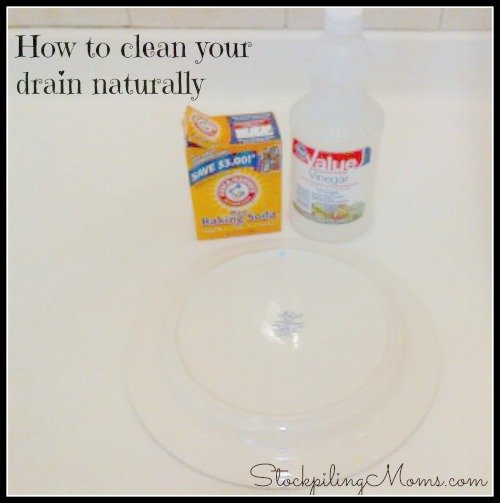 source
Source
http://worldinsidepictures.com/
 Industrial Design Ideas for Suburban Homes
1. Consult The Professionals
 Top 20 Fantastic Foods
Choosing a food in your taste sometimes can be really hard , especially if you are in other country and if you dont know the food there. In case of that World Inside Pictures have collected really fantastic food recipes that are really delicious and you will love it everywhere, by the way it is not hard to prepare it. See it below and enjoy!
1. Fried Nutella Banana Hand Pies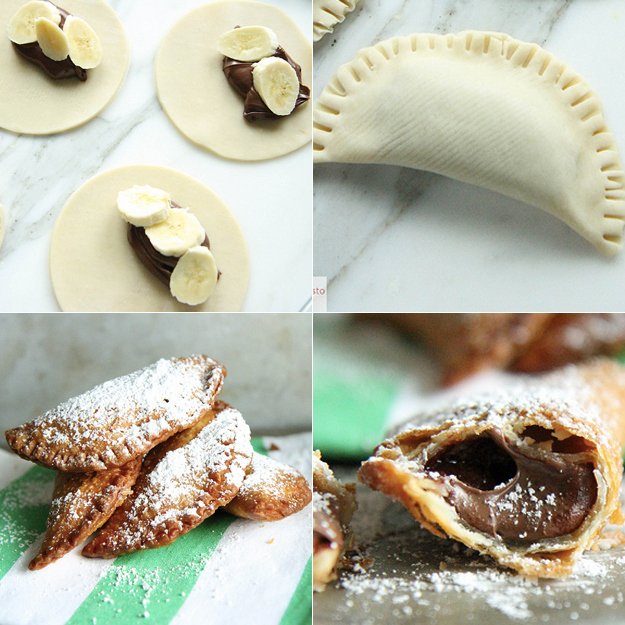 recipe
2. Bacon, Egg, And Cheese Eggo Waffle Sandwich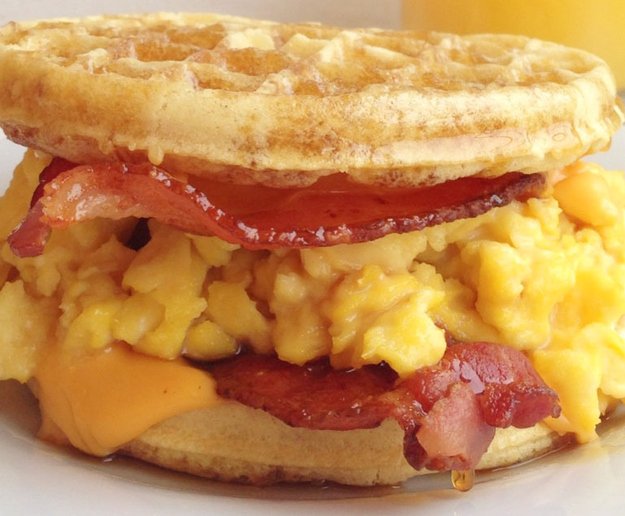 recipe
3. Corn Dog Dressing Bake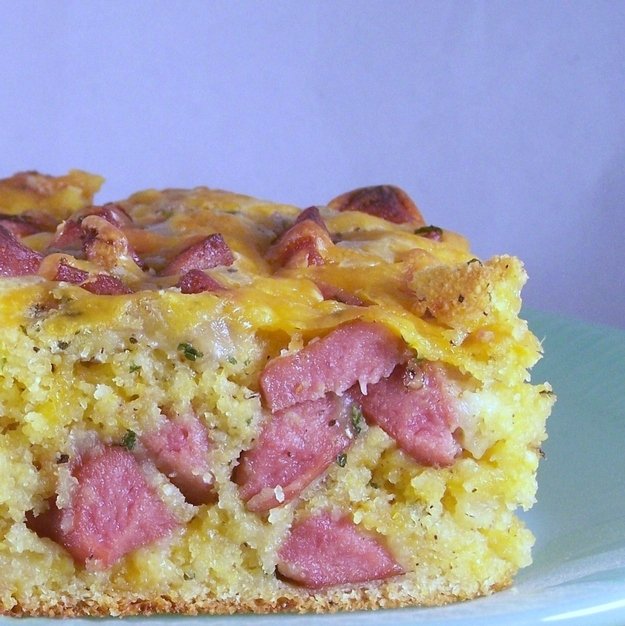 recipe
4. Bacon Mac N Cheese Pie with Bacon Lattice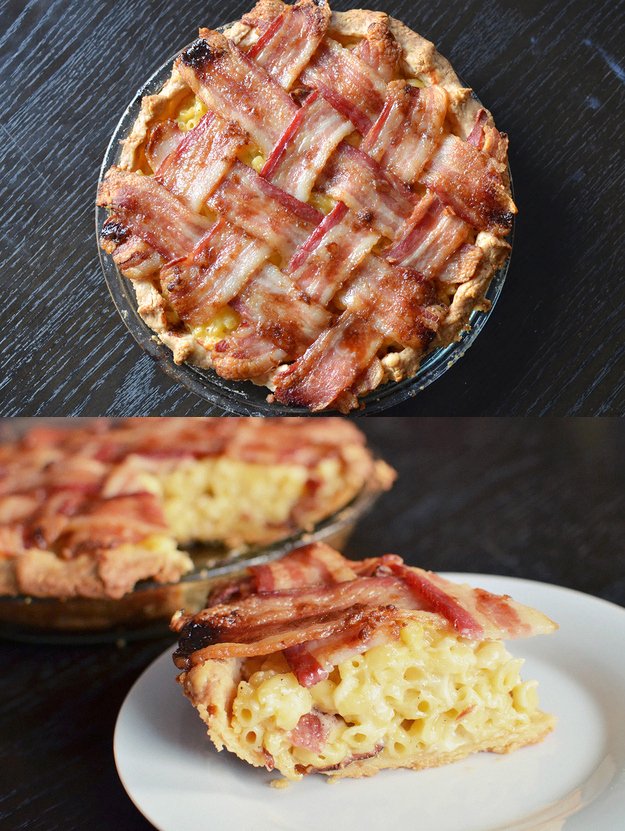 recipe
5. Bourbon Marshmallows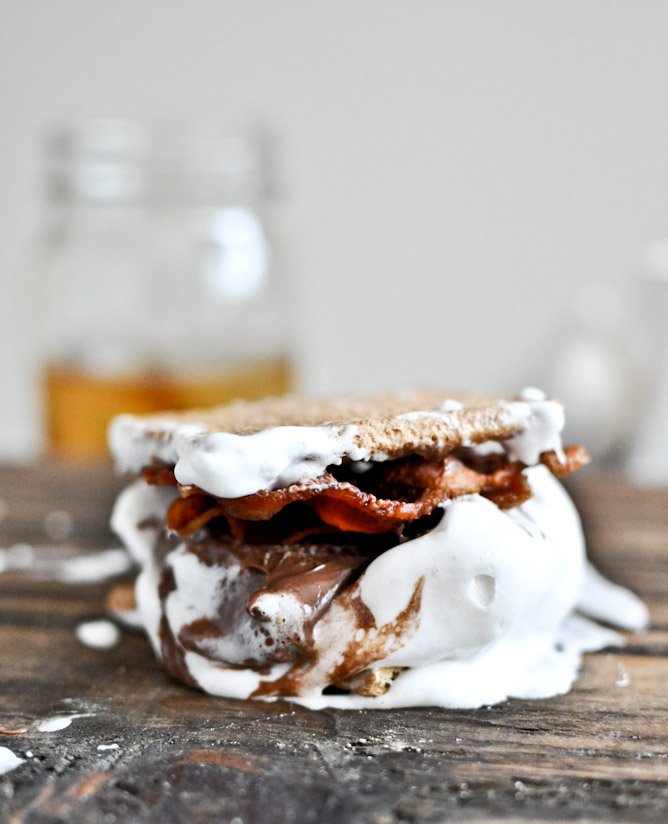 recipe
6.Double Decker French Toast Grilled Cheese Sandwich Topped and Filled with Poached Eggs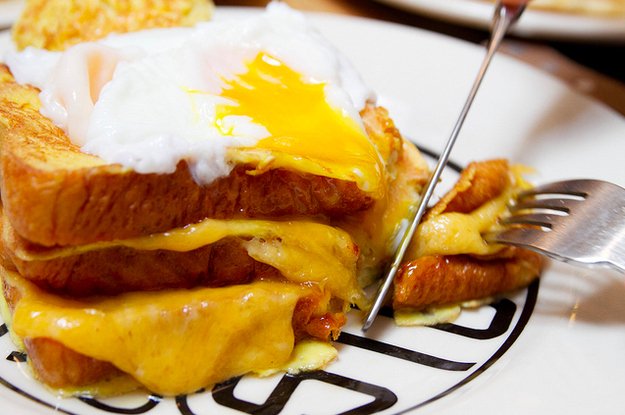 recipe
7.Caramel Apple Jello Shots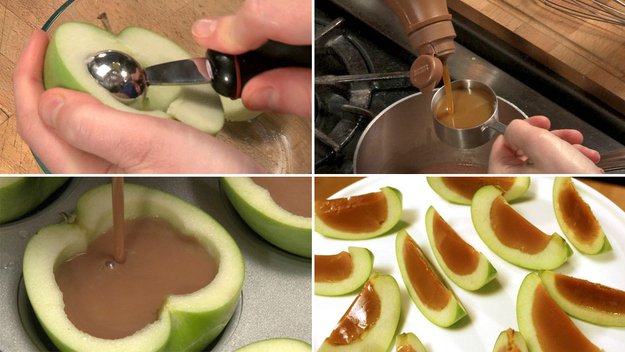 recipe
8.Sriracha-Cheddar-Pepperjack Swirl Bread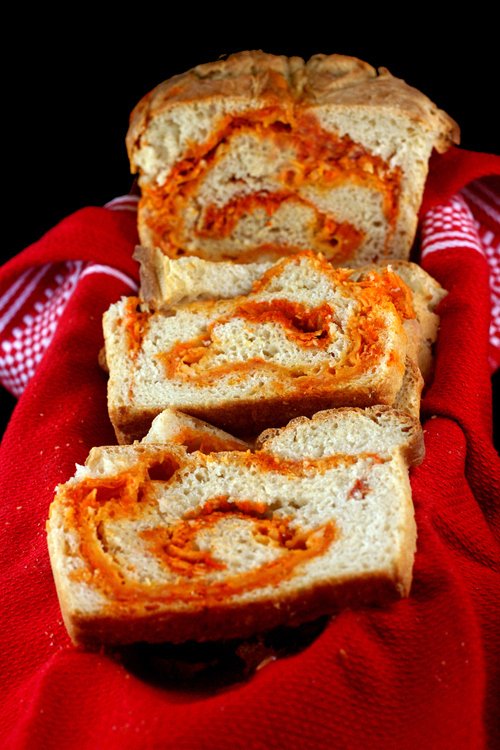 recipe
9.Cinnamon Roll Waffles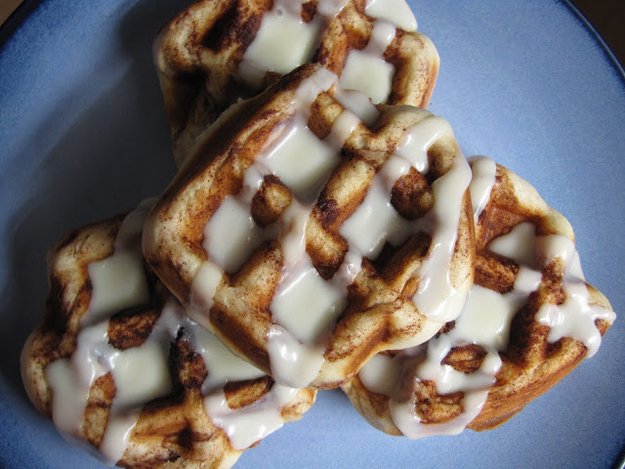 recipe
10.Chocolate-Dipped Coffee Ice Cream Glazed-Doughnut Sandwiches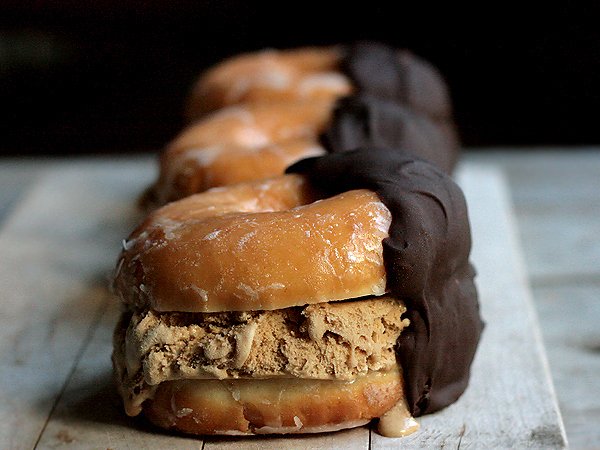 recipe
11.Rolo Cheesecake Bars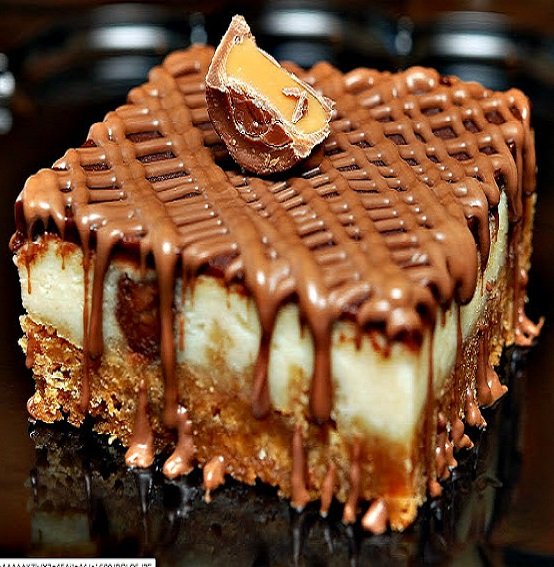 recipe
12.Easy Homemade Kit Kat Bars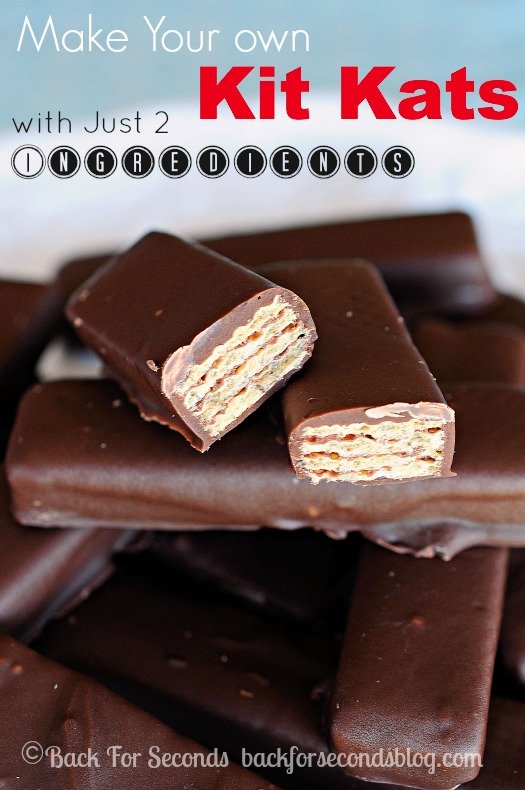 recipe
13.NESTLE TOLL HOUSE Famous Fudge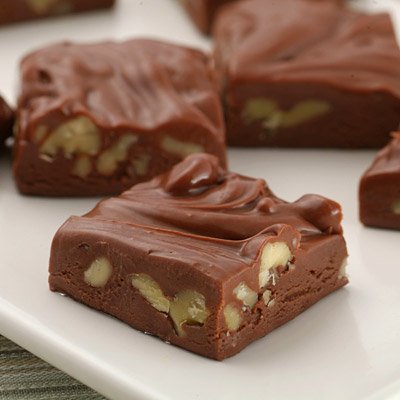 recipe
14.SMORE CUPS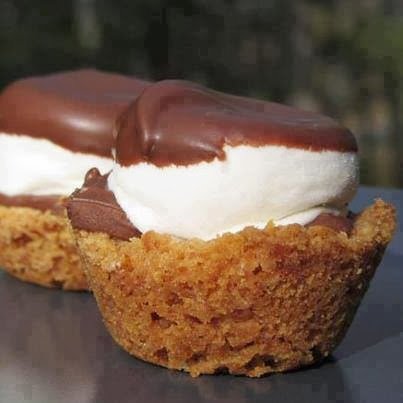 recipe
15.Jalapeno Popper Dip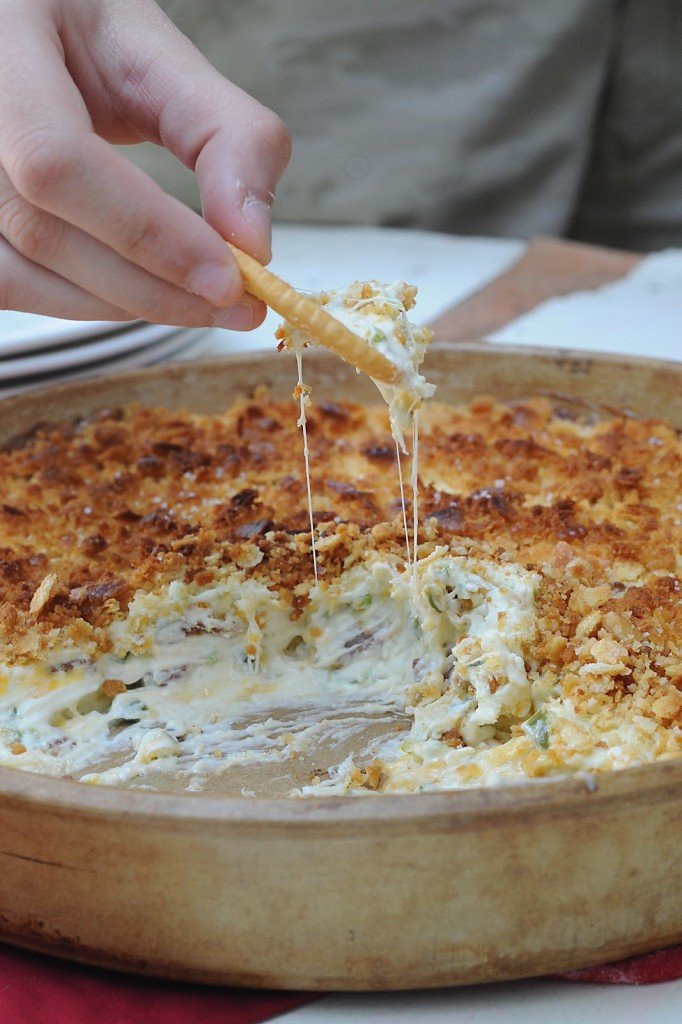 recipe
16. Mini Cheesecakes with Meyer Lemon Cream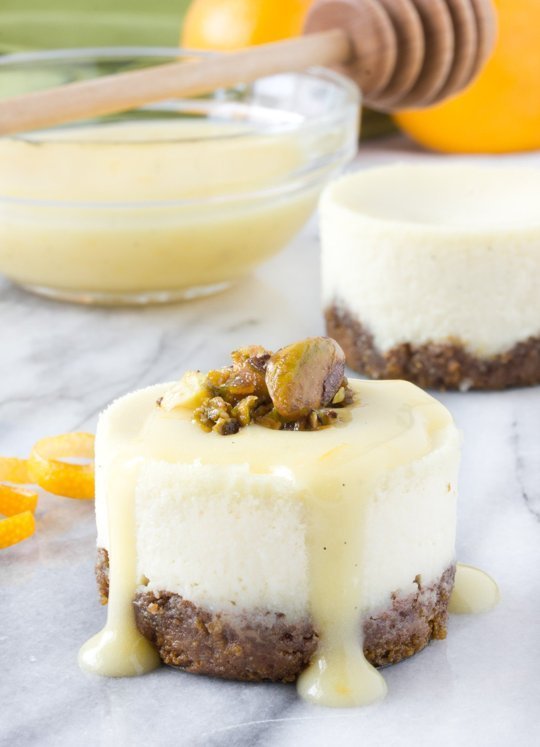 recipe
17.Cherry Chocolate Mousse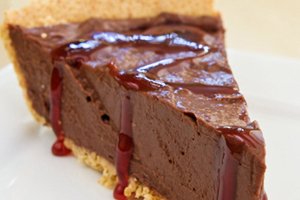 recipe
18.Starbucks Iced Lemon Pound Cake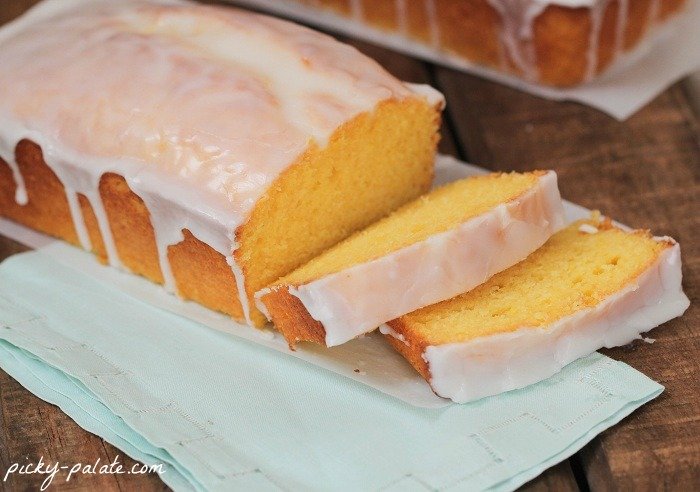 recipe
19.Panera Bread Broccoli Cheddar Soup Copycat Recipe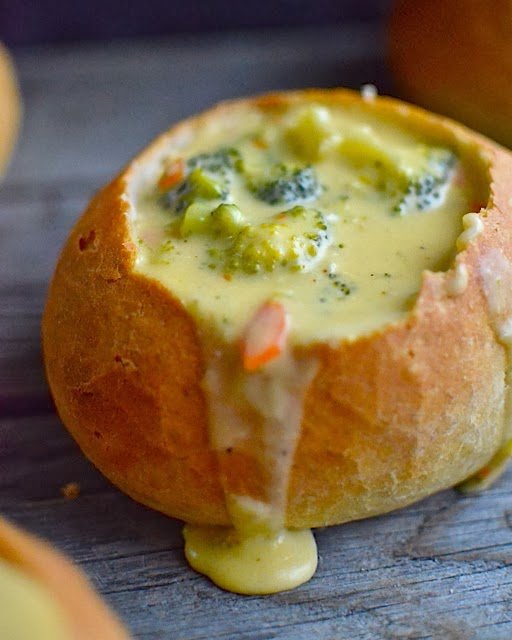 recipe
Cheesy Potato Soup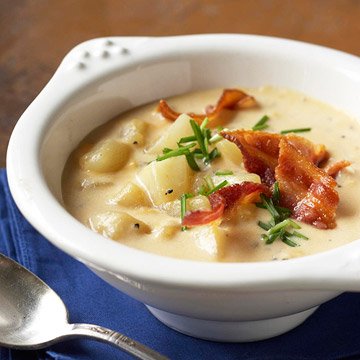 recipe
Source
http://worldinsidepictures.com/
 25 Fun And Creative Kids Bedroom Designs
There is nothing better to see your kid happy. Have you imagine that your kid can bo so so satisfied even when you are not at home to play with him. Kids games are always interesting for every parents.
In this post we want to give some very very creative ideas of making your kids room amazing. With this ideas you will make the room of your kids a room where he can play and where the games and happiness will never stop.
Below you can see different shapes and designs for every kids tastes. You can see designs from the most favourite kid movies to the very interesting play rooms. Check below in the pictures and do not forget to show to your kids. Enjoy!
Secret Slide Passage And Play Room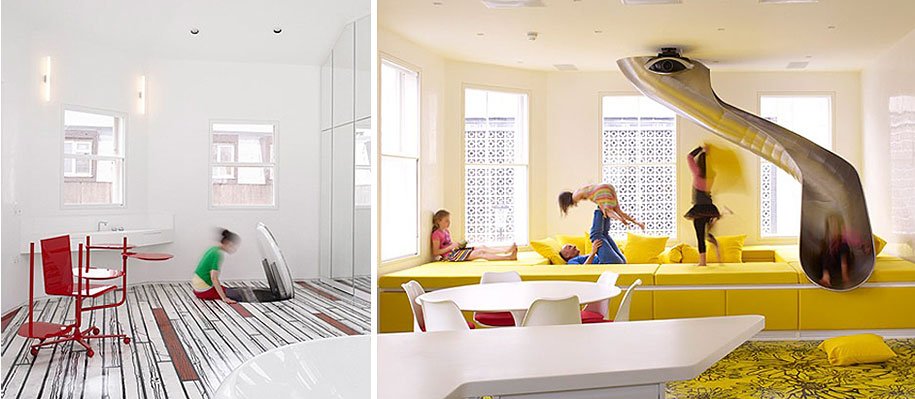 Image credits: home-reviews.com
Tree House Bedroom
Designed by mytropolisdesign.com
Spaceship Captains Console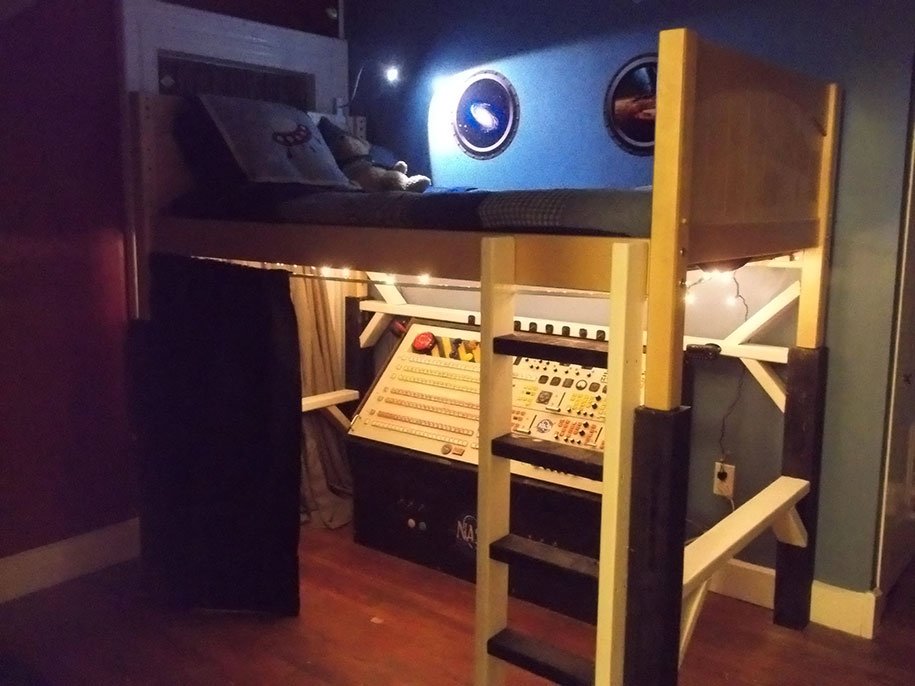 Designed by Jeremiah Gorman
Personal Teepee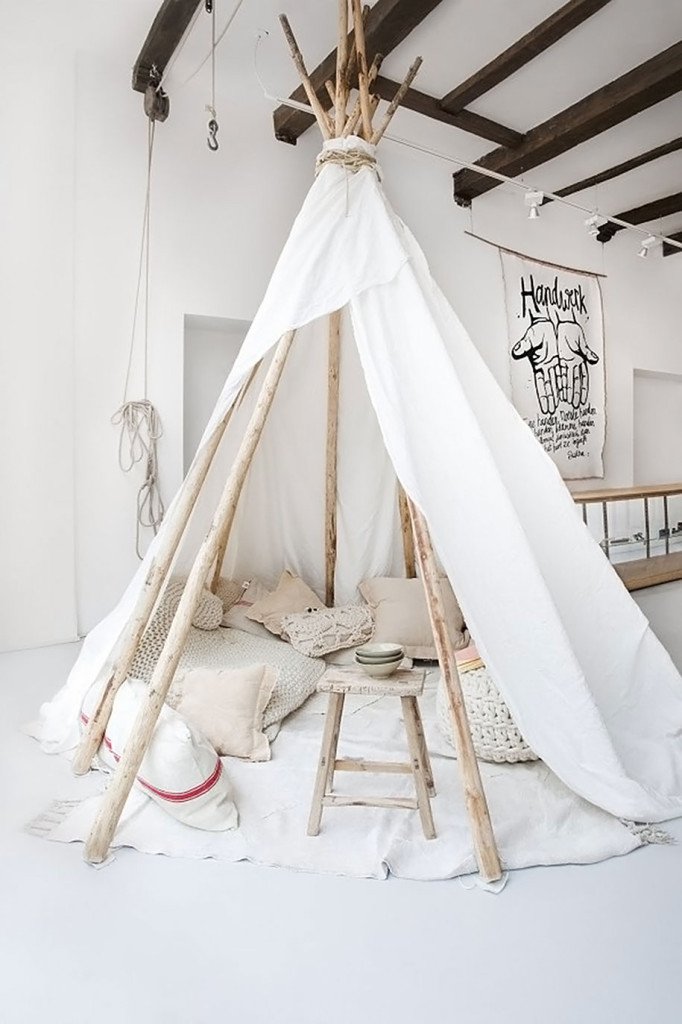 Designed by sukha-amsterdam.nl
Secret Chronicles Of Narnia Room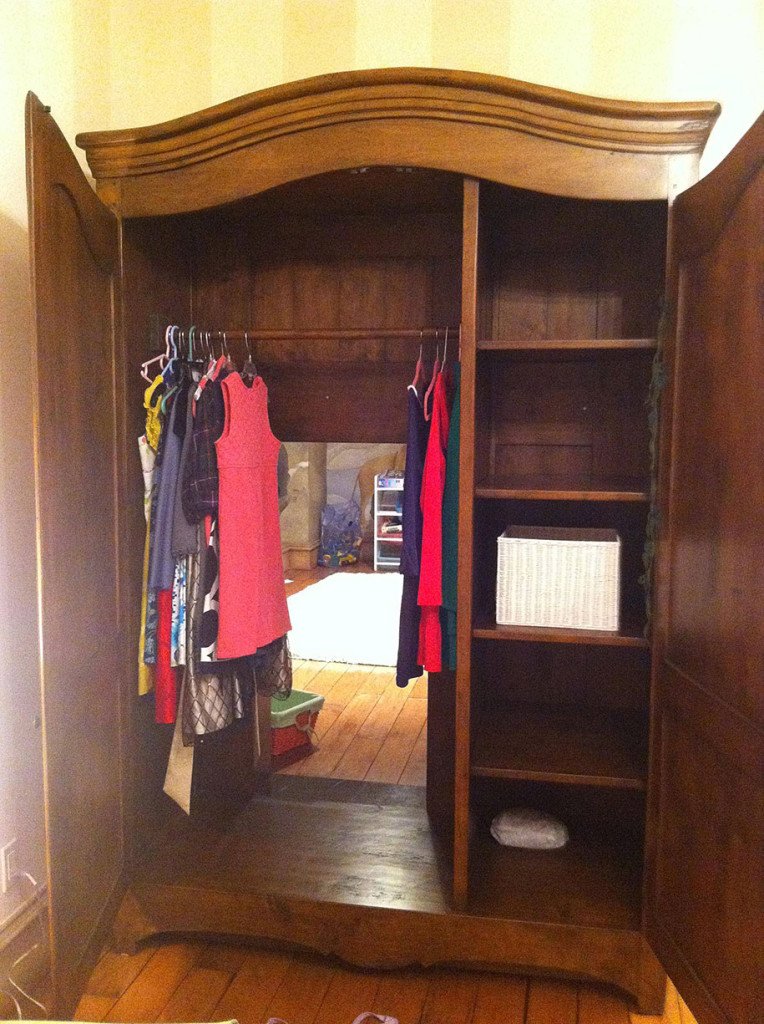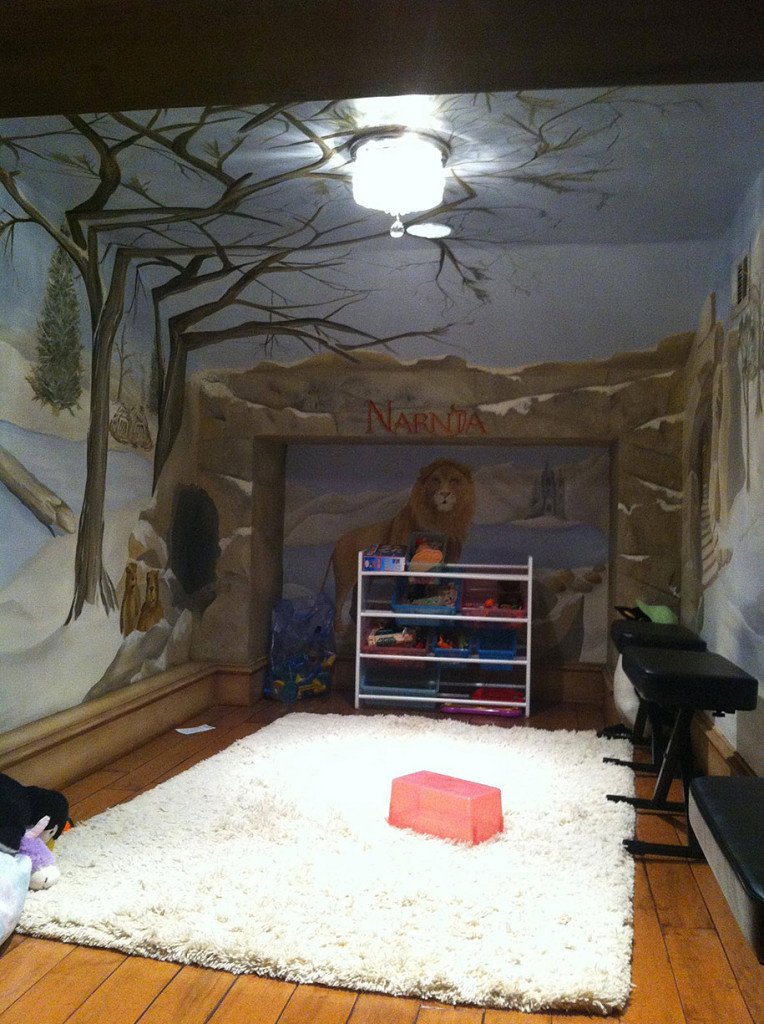 Image credits: imgur.com
Calvin and Hobbes Bedroom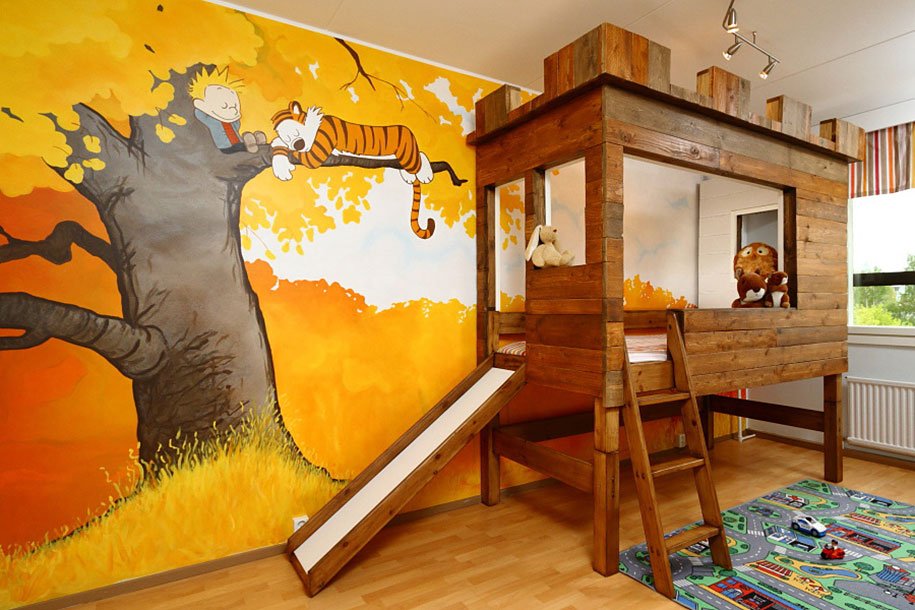 Designed by Katri Nurmela
Pirate Ship Room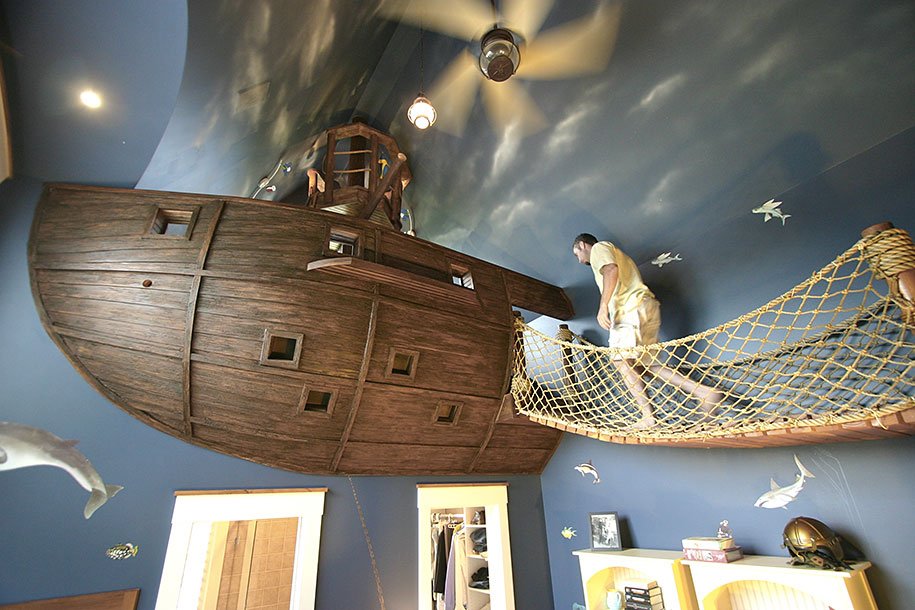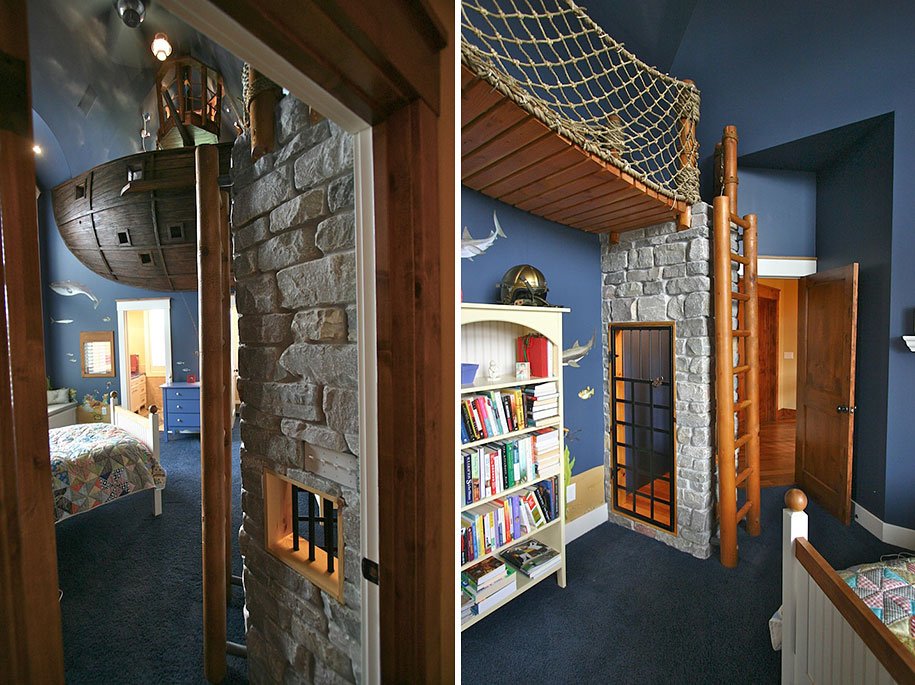 Designed by twincitiesremodeler.com
Give Your Kids Thousands of Stickers And Let Them Go Nuts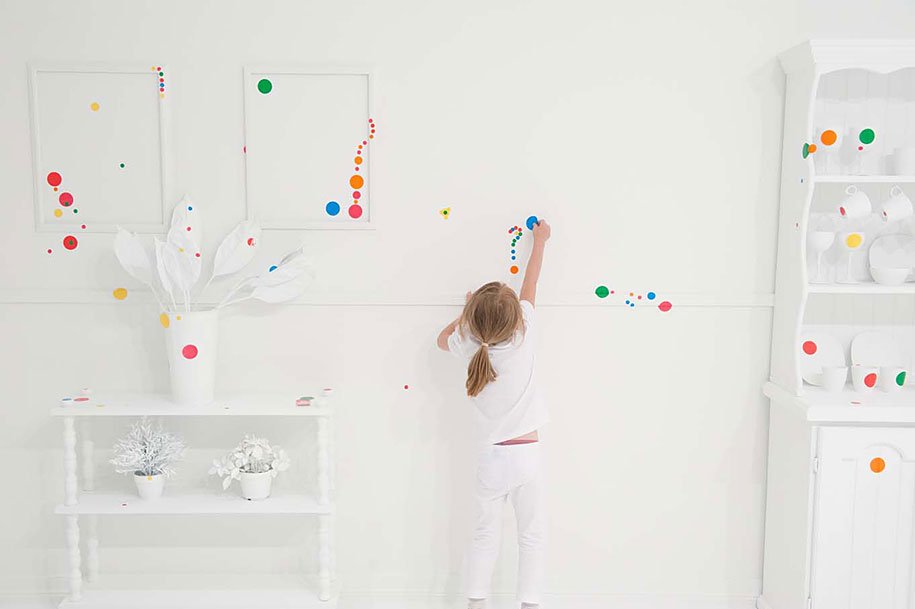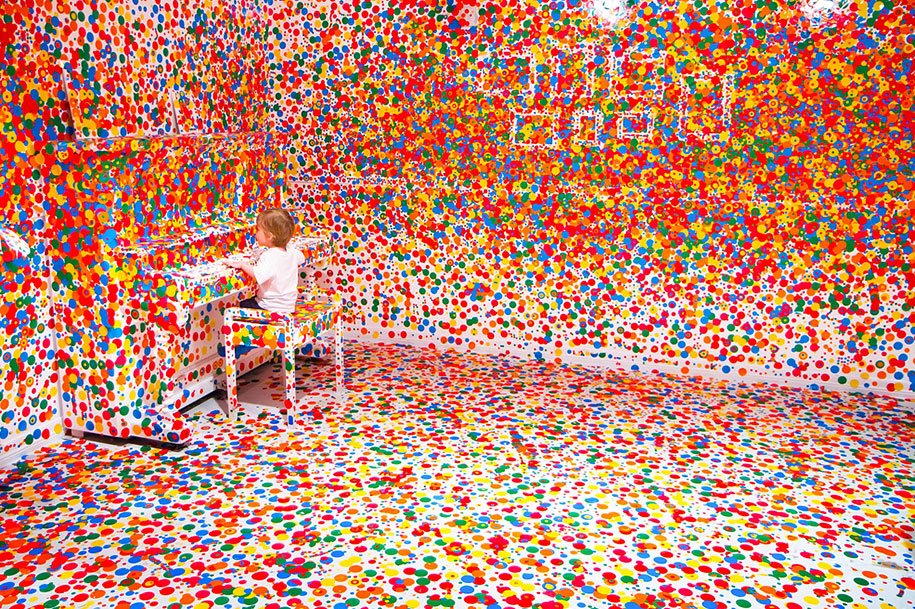 Image credits:Yayoi Kusama
Super Mario Room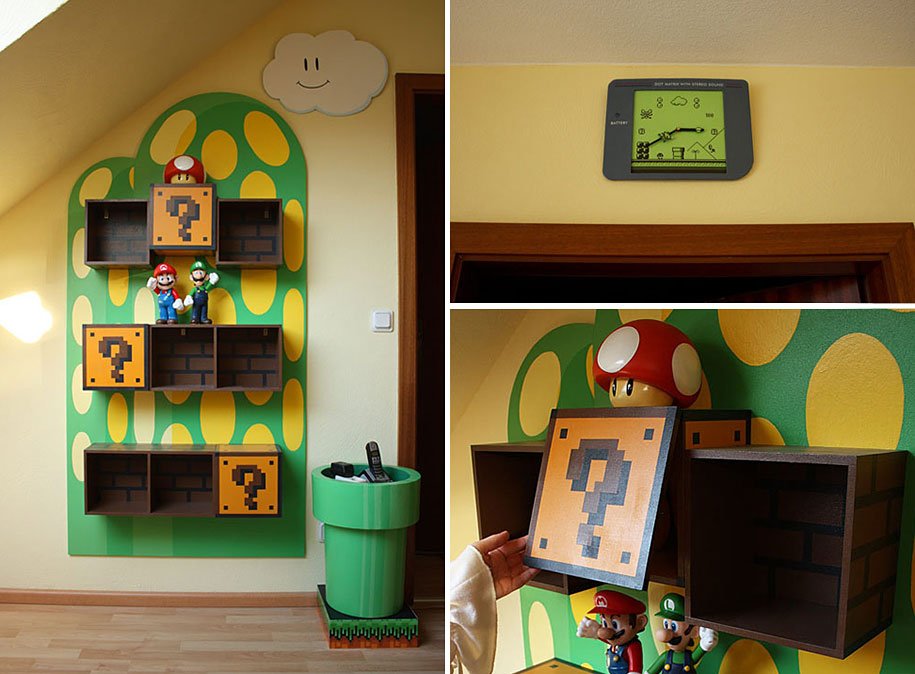 Image credits: spritestitch.com
Island Shipwreck Bedroom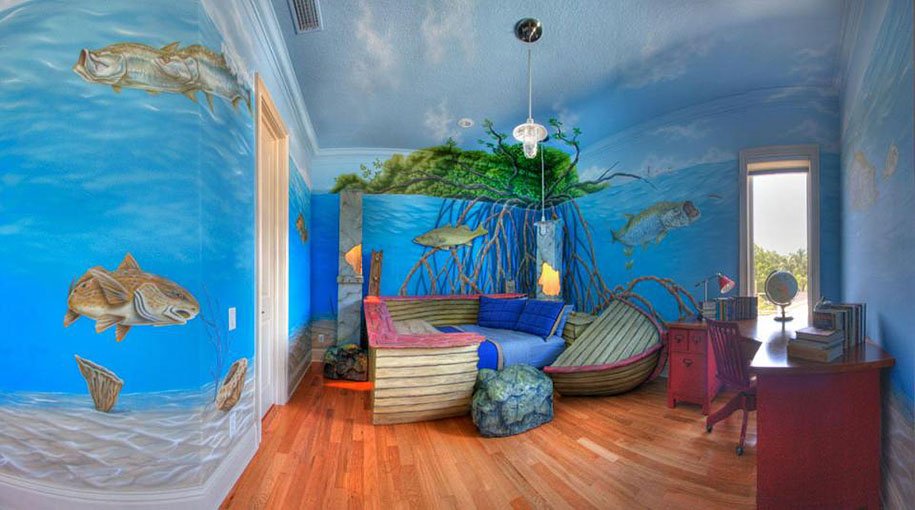 Designed by jfishart.com
Basketball Court Bedroom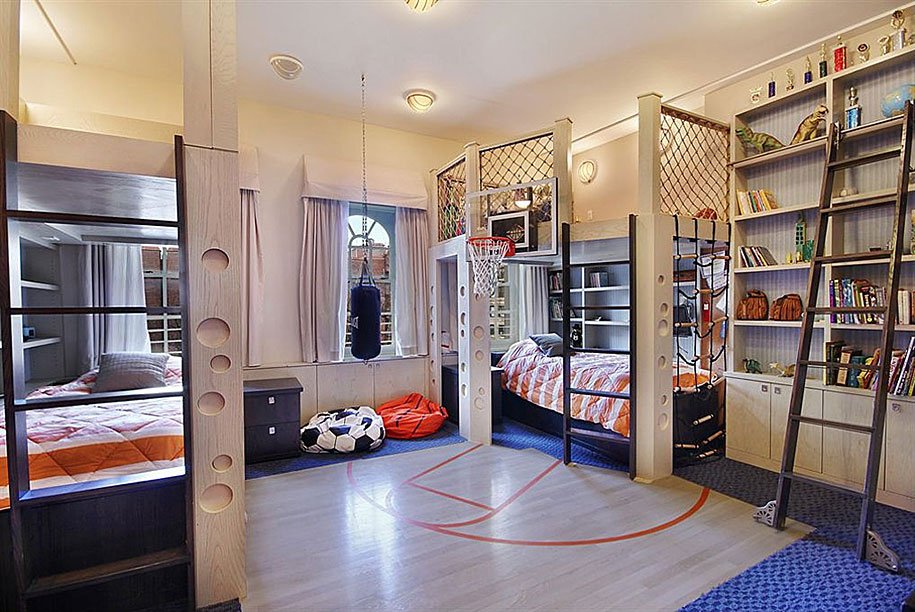 Image credits: imgur.com
Hideout Tubes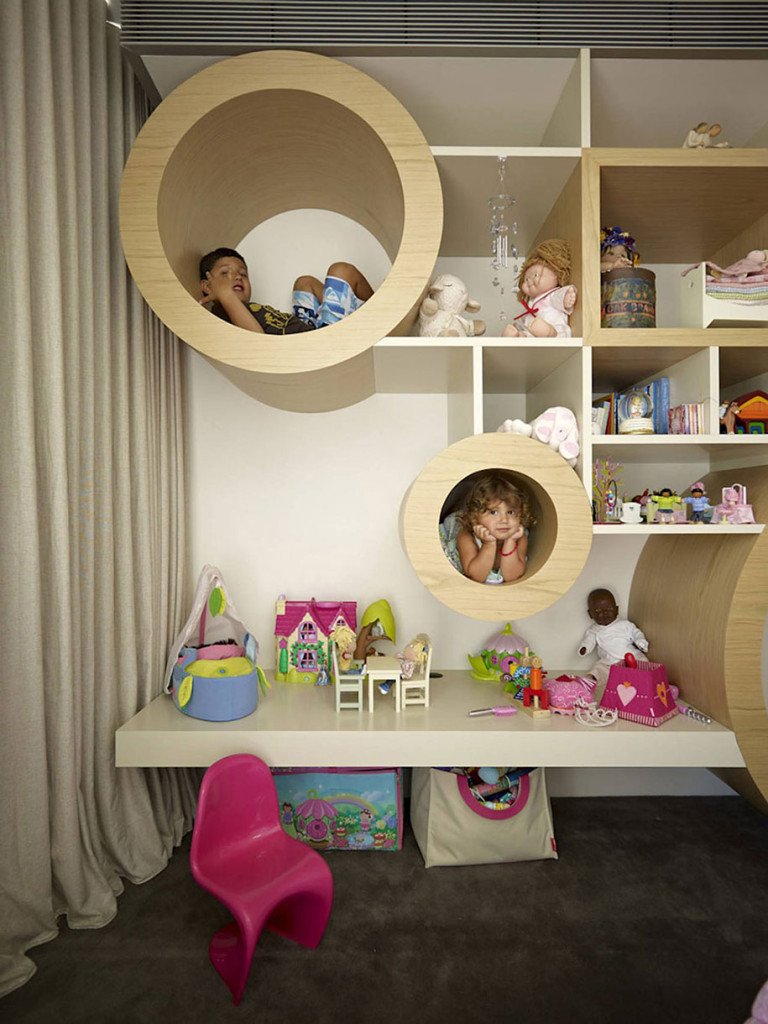 Designed by MPR Design Group
Racetrack Bedroom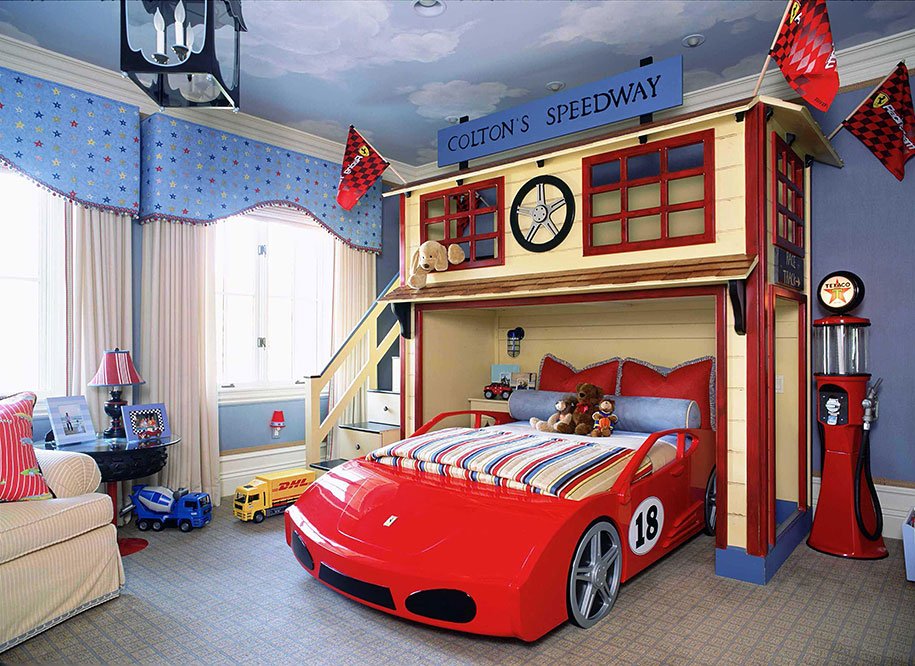 Designed by Wendi Young
Forest Wonderland Bedroom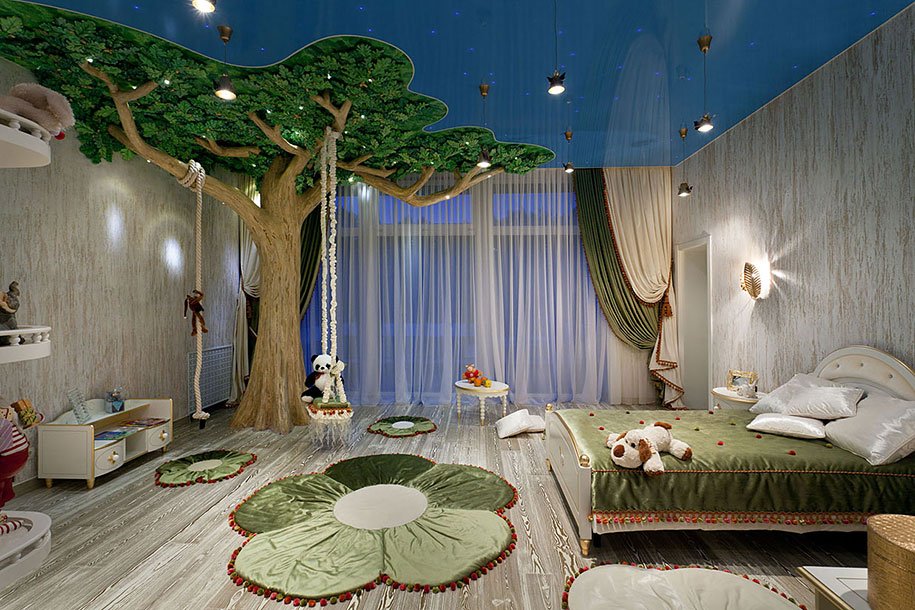 Designed by
Ship Captains Lookout And Bedroom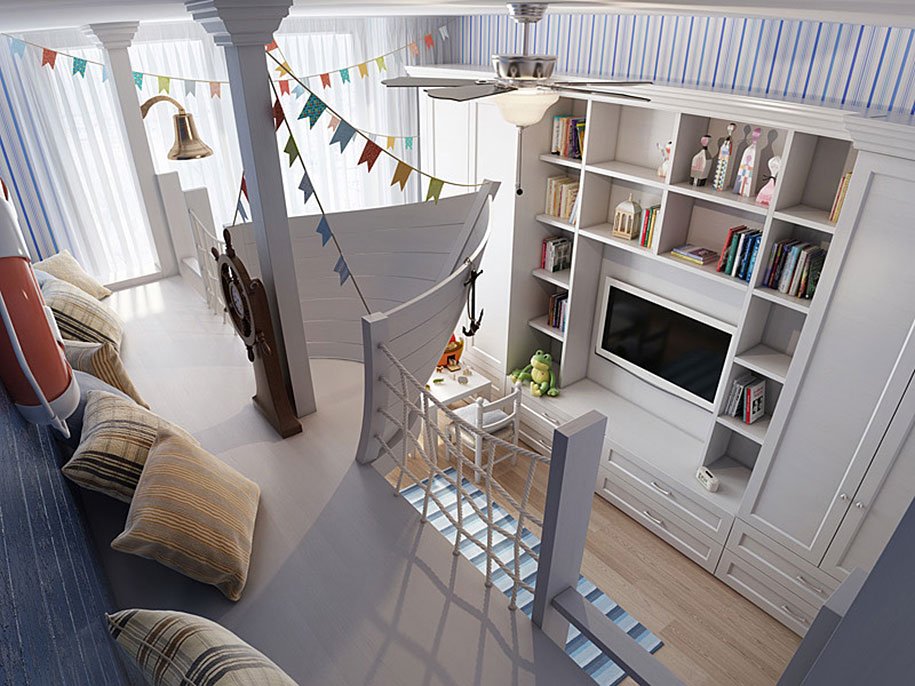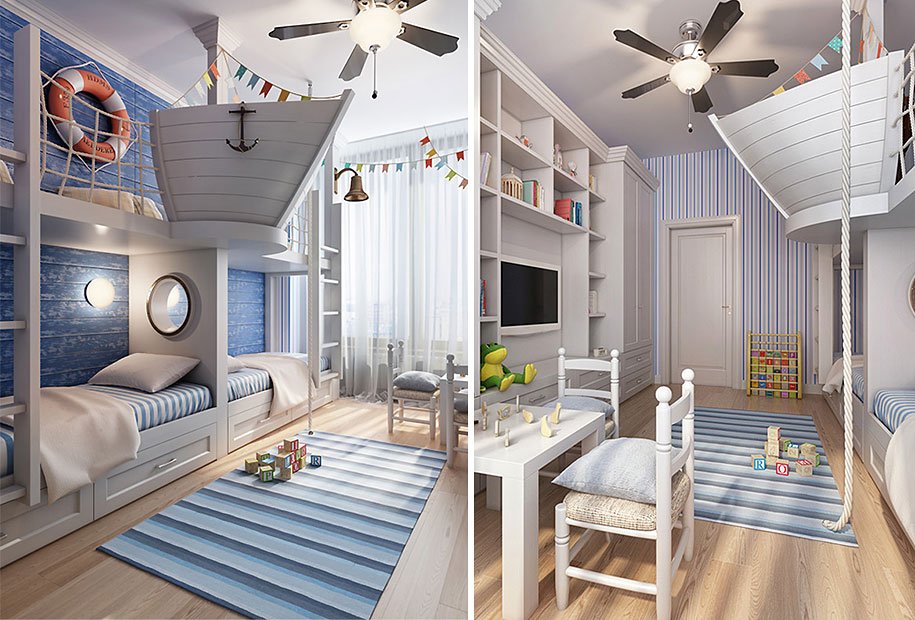 Image credits: master-service.ru
Princess Carriage And Bedroom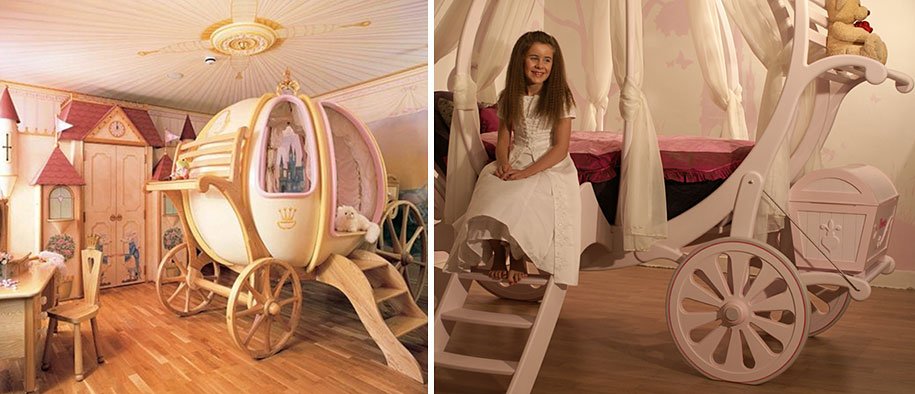 Circus Bedroom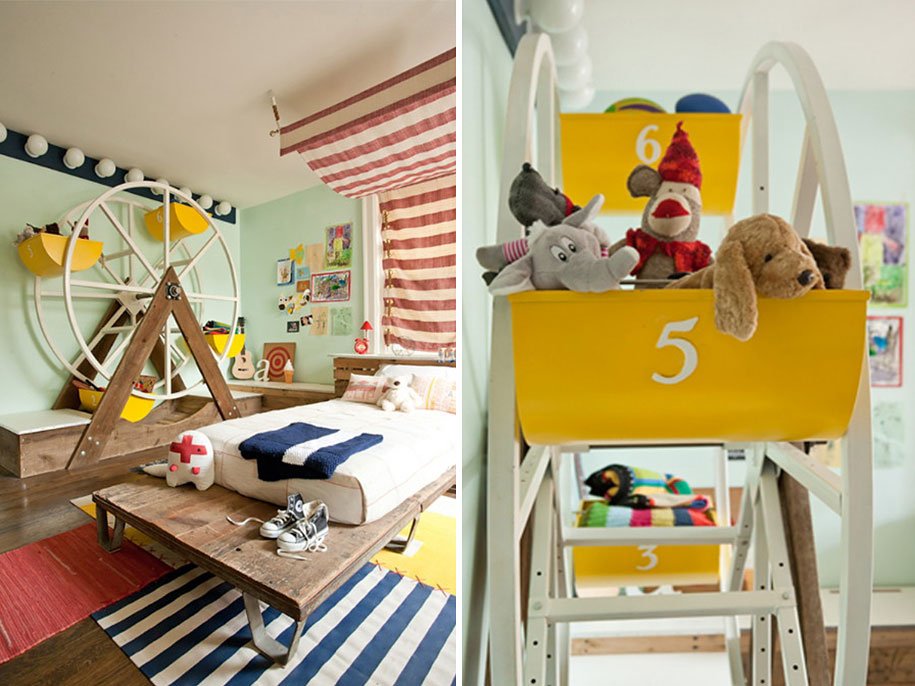 Designed by Kate Dixon
Adventure Treehouse Room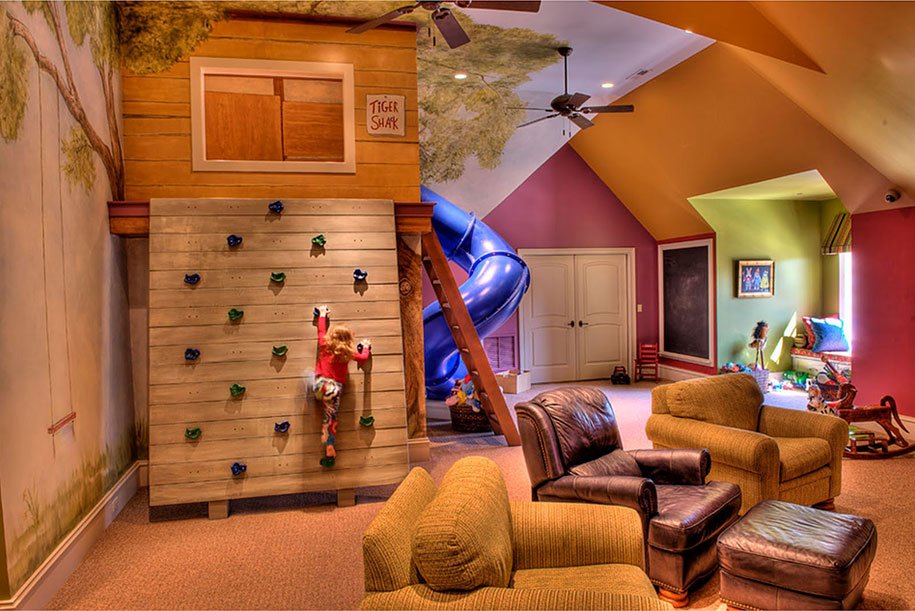 Image credits: Gabriel Builders
Ship Captains Bedroom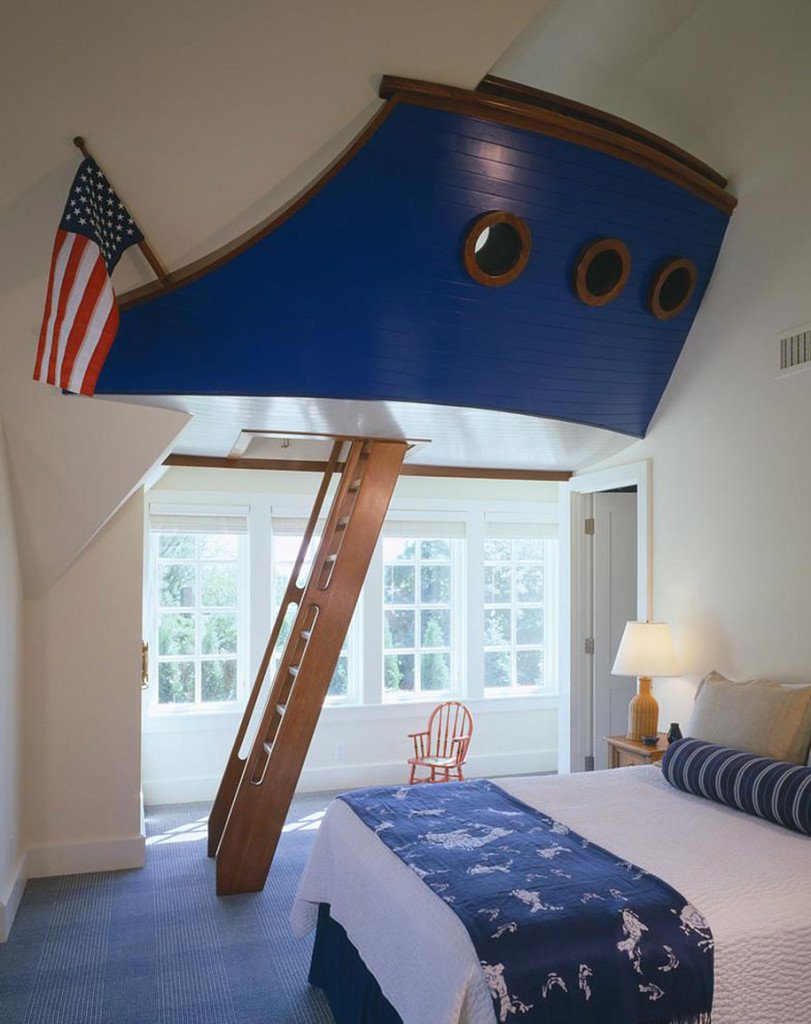 Designed by Brian Vanden Brink
Fairy-Tale Nursery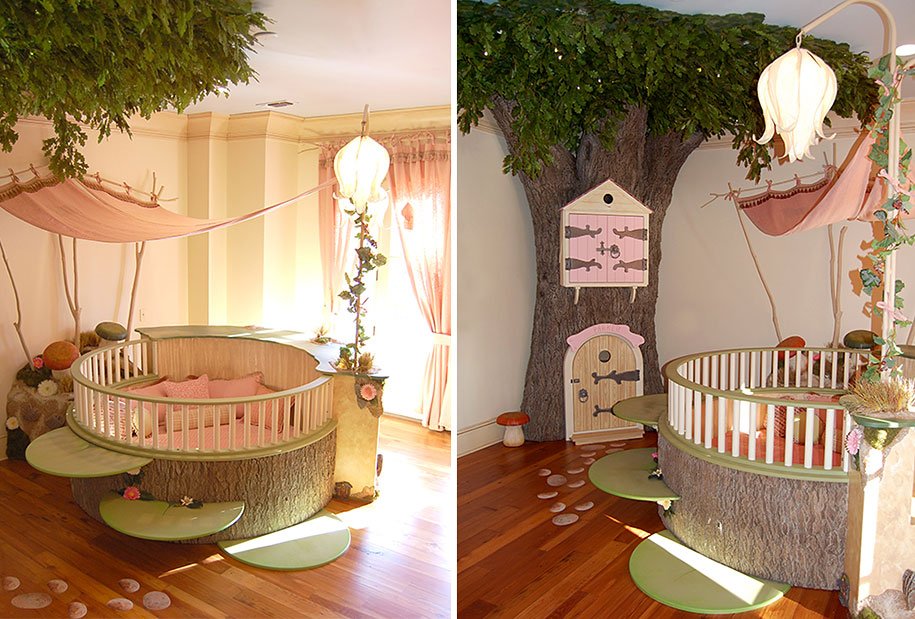 Designed by mytropolisdesign.com
House Within A House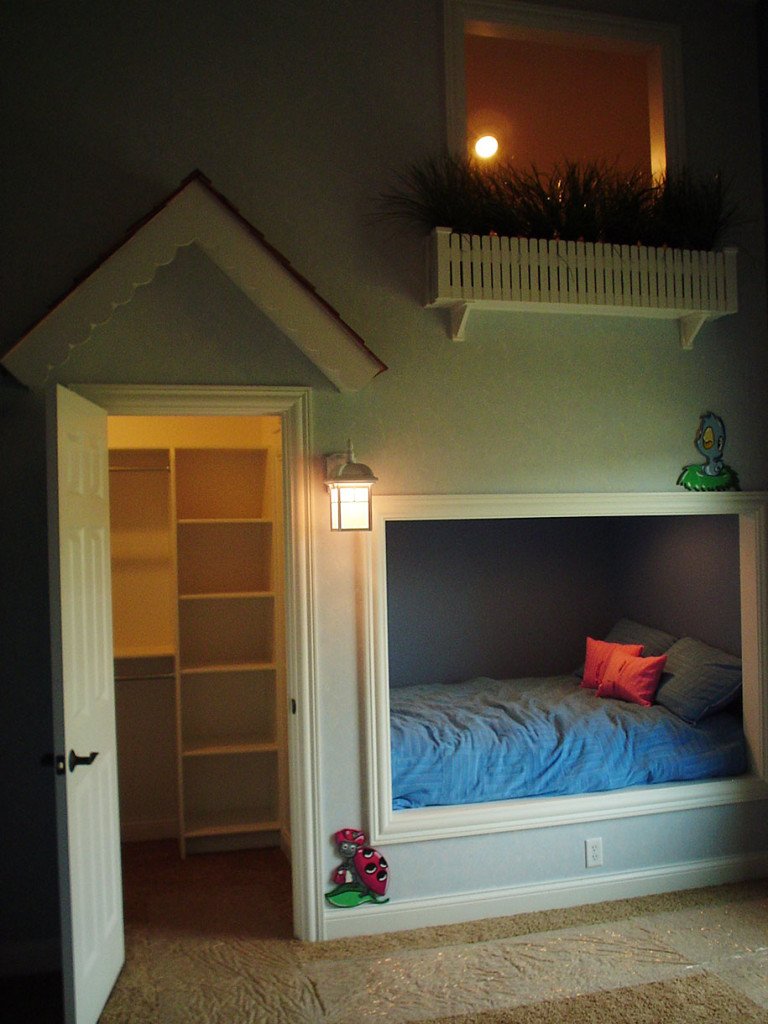 Image credits boscco
Secret Treehouse Play Room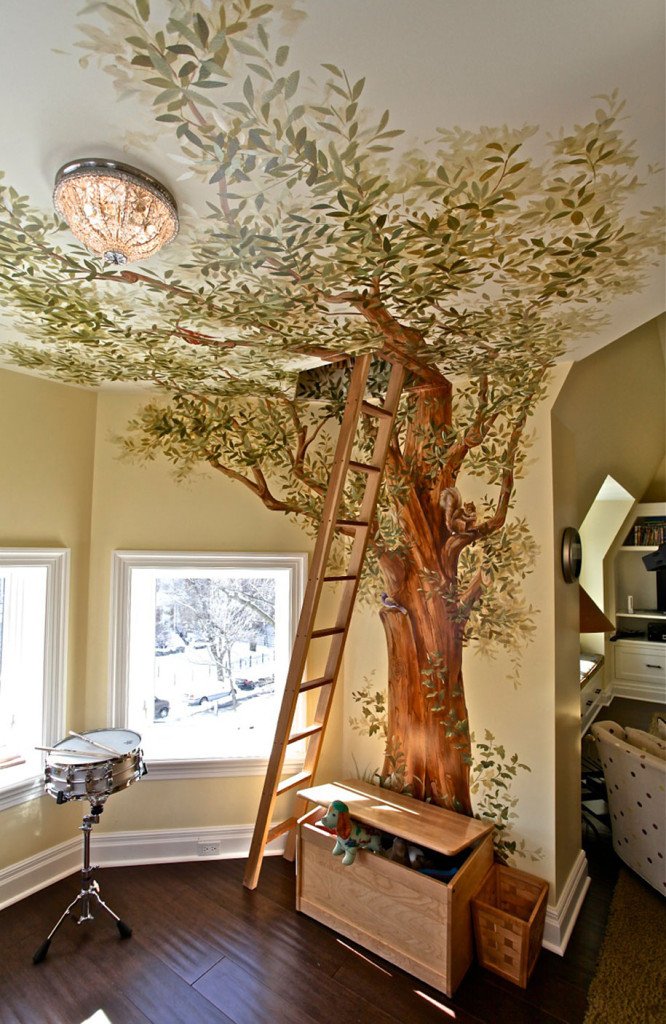 Designed by Jorge Simos
Modern Blue Bedroom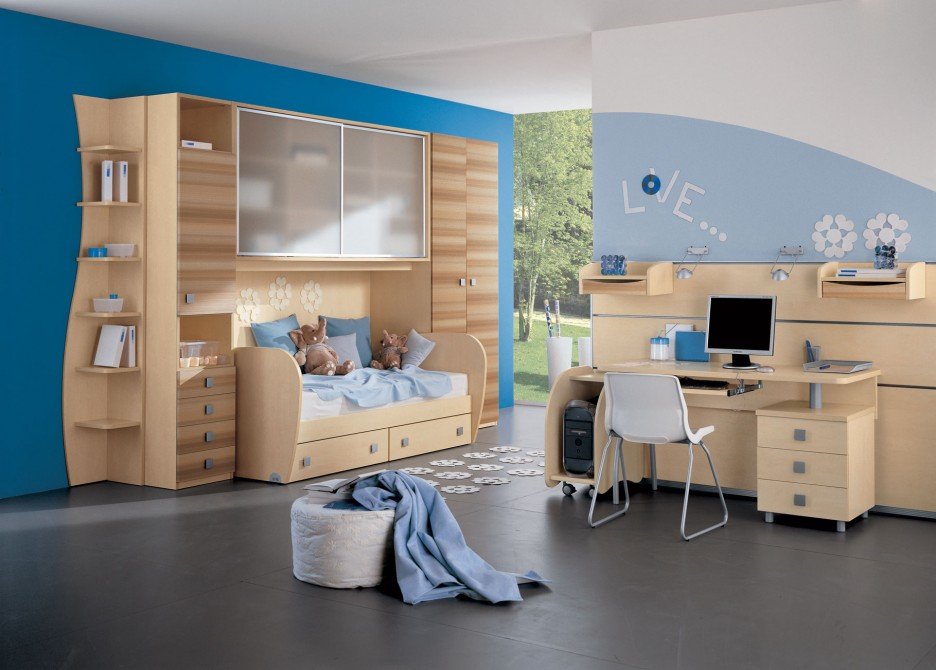 Green Kids Bedroom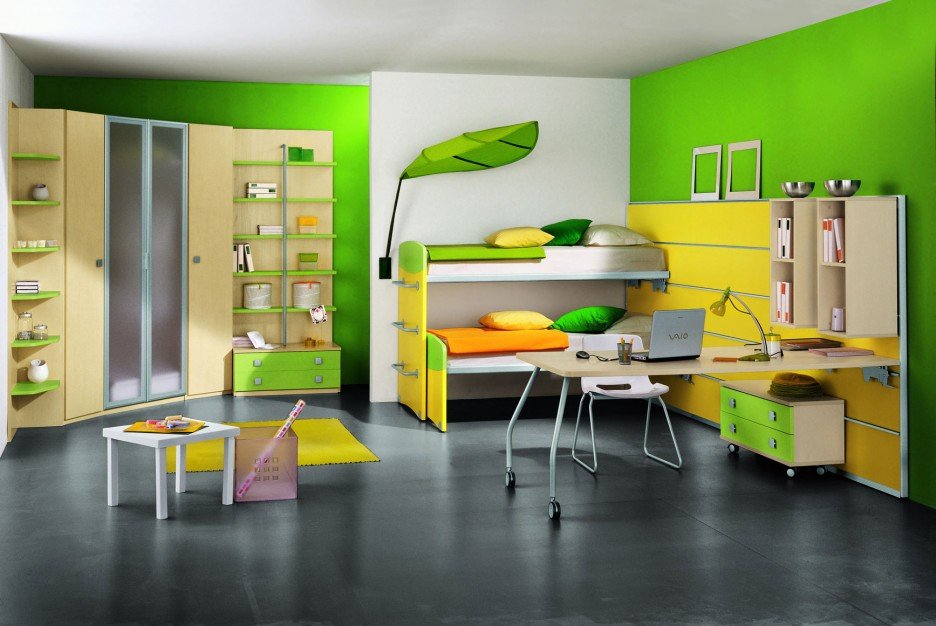 Attic Bedroom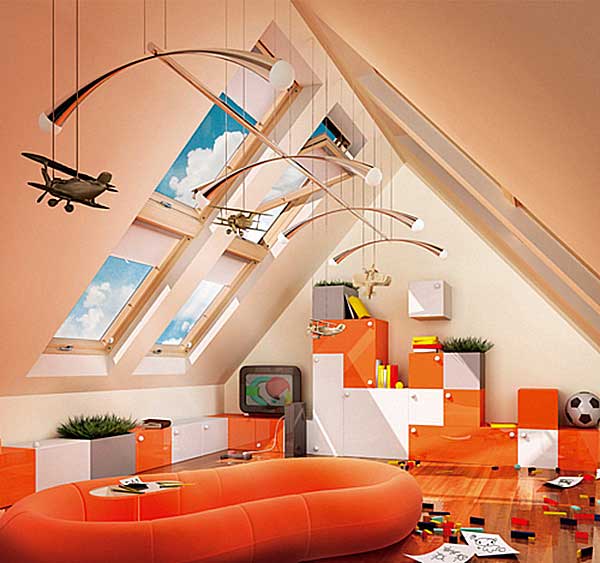 Source
http://worldinsidepictures.com/
 She Cuts Into An Old Bath Towel? What She Creates? I Want To Make One Right Now!
Fold the towels in half and start cutting one-inch strips. Marianne cuts about 13 strips to make a medium-size rug.
Take a strip in each color and sew the three ends together.
Start braiding the three strips. Fold the ends underneath so the raw edges dont show.
Connect and sew three more strips onto those strips and continue braiding until you have one long braid.
Sew the rug together as you shape and coil it. Youll see the circular rug begin to take shape.
Sew the ends together.
Watch the full tutorial in the video and enjoy!
 10 best places to start a business
source
No. 2: Australia
source
No. 3: Canada
source
No. 4: Singapore
source
No. 5: Macedonia
source
No. 6: Hong Kong
source
No. 7: Georgia
source
No. 8: Rwanda
source
No. 9: Belarus
source
No. 10: Ireland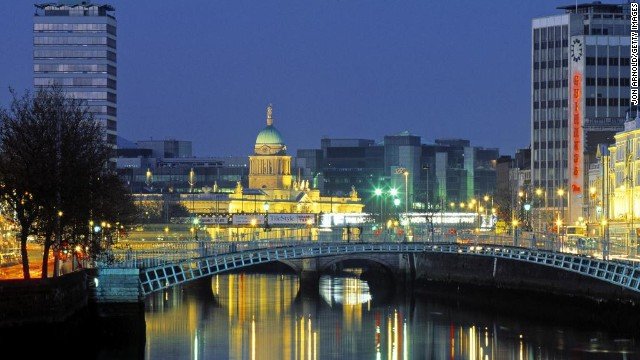 advertisement
Monthly Archives
Categories
Recent Posts
Recent Gallery