It is really brilliant to have unique and unusual interior where ever you are. World Inside Pictures have an amazing collection of really creative and unusual interior designs. There are really different designs shapes and amazing creations that makes these more stunning. You can see a pool in the room, pool in the balcony, brilliant ideas for backyard, unusual bedroom with aquarium and many many other that you can see and say just wow. See the photos below and enjoy!
1. Aquarium Bed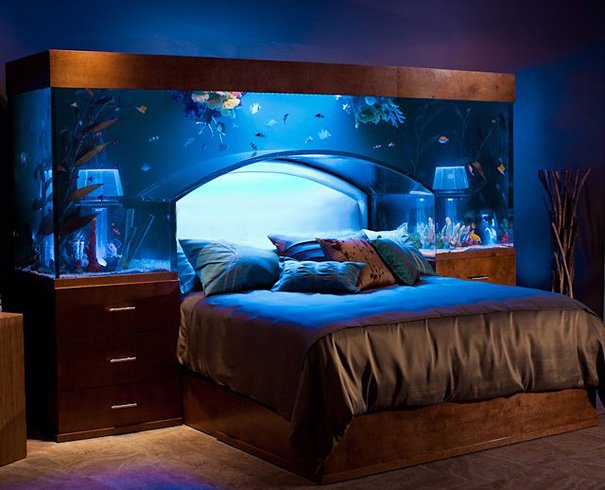 source
2. Indoor-Outdoor Pool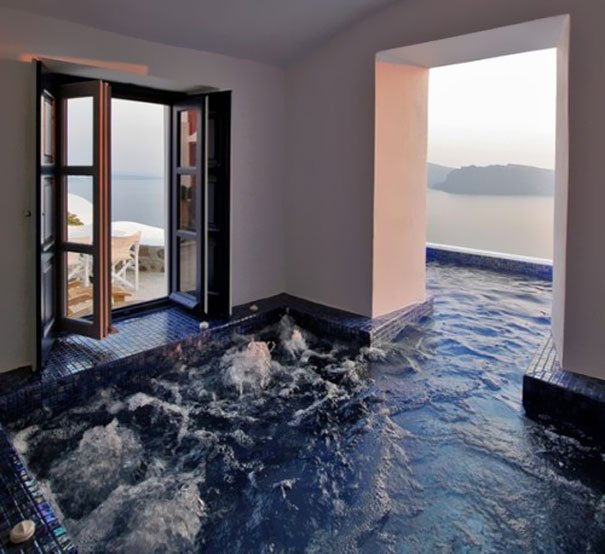 source
3. Swing Set Table
source
4. Beach Sand Under Your Work Desk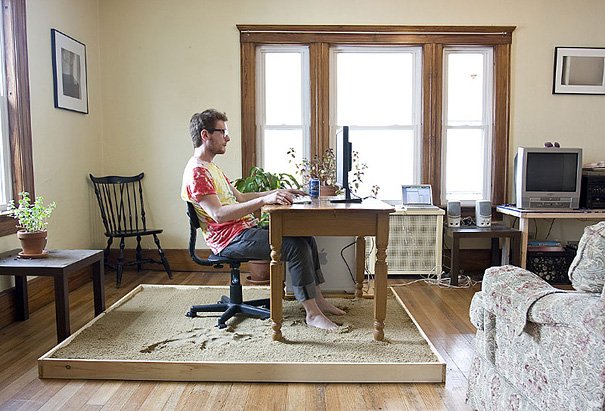 source
5. Spiral Staircase Slide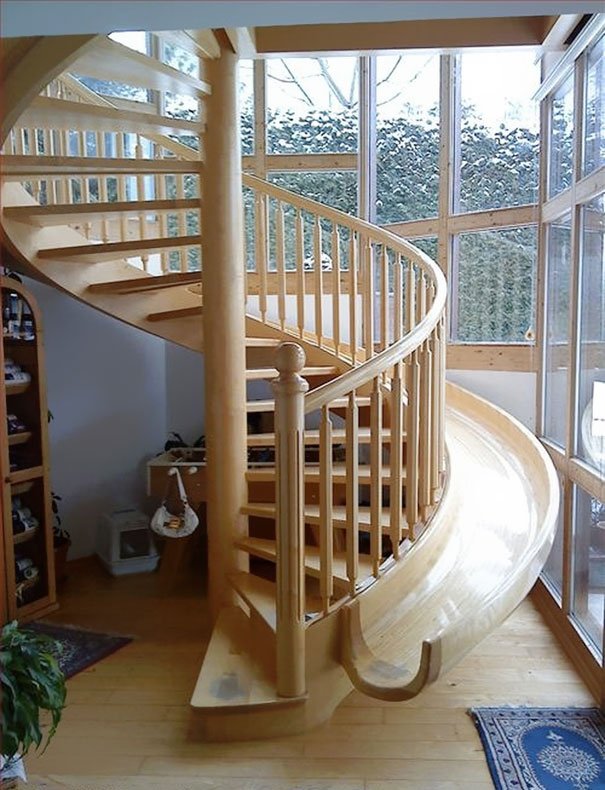 source
6. Cat Transit System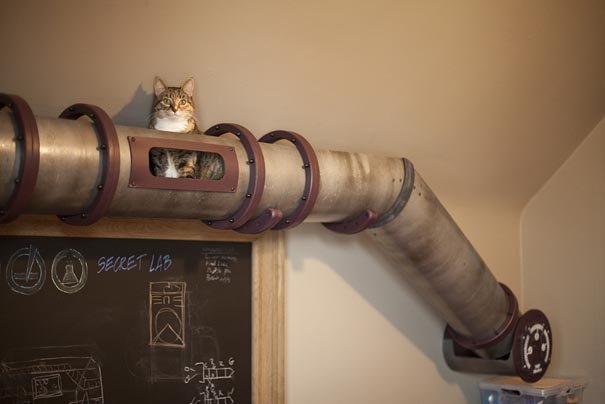 source
7. Glass Floor and an Open Shaft Below Your Bathroom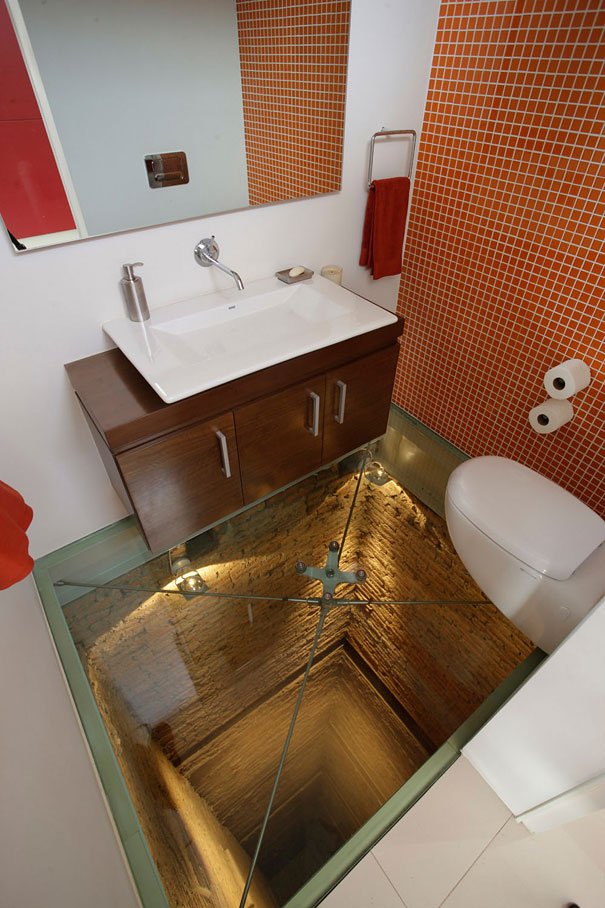 source
8
. Fusion Dining And Pool Table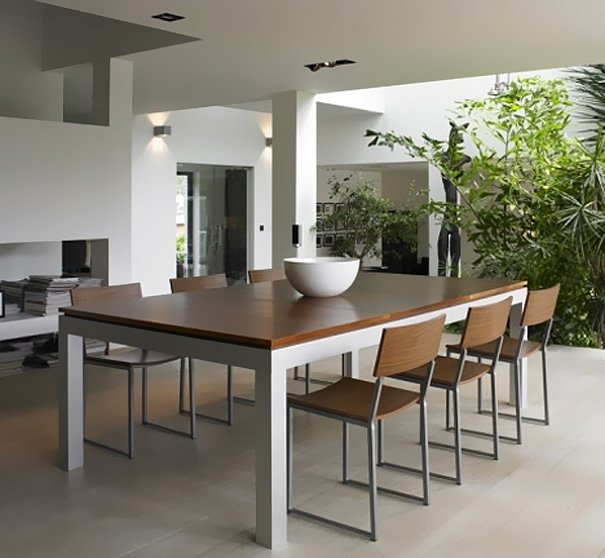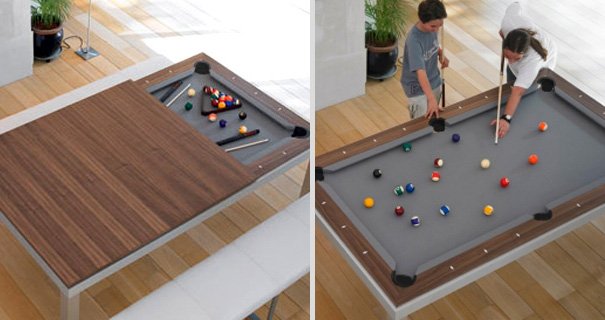 source
9.
Hammock Bed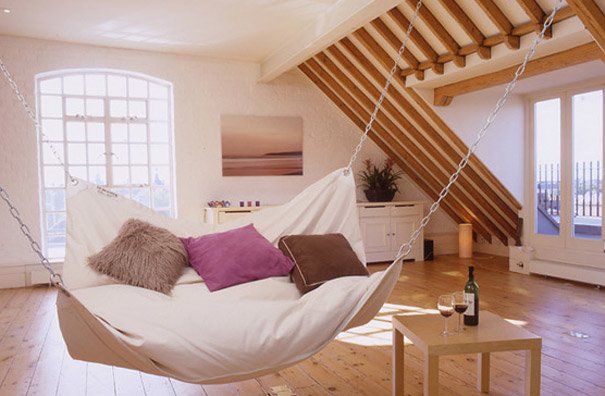 source
10. Understairs Storage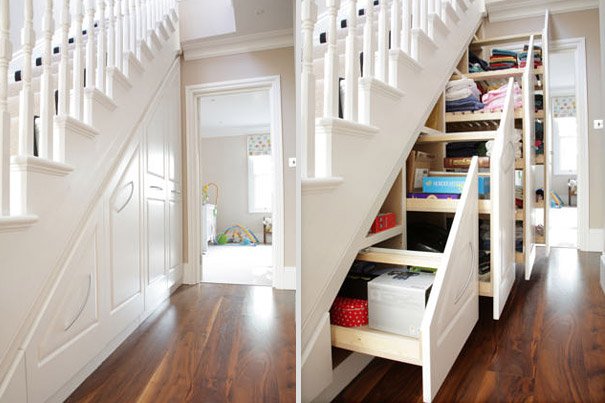 source
11. Backyard Cinema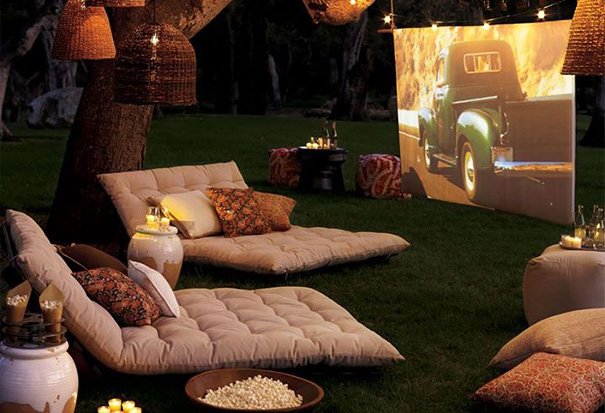 source
12. Ping Pong Door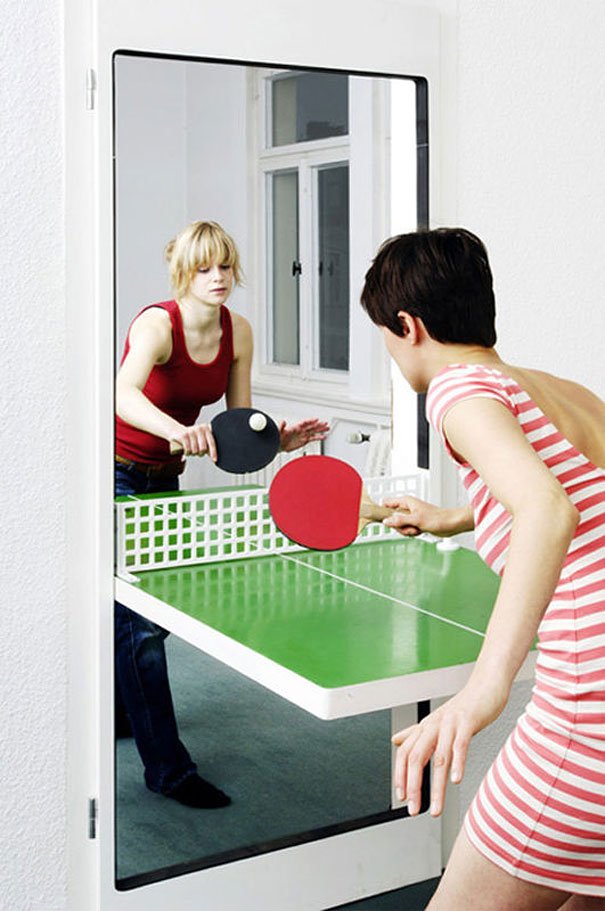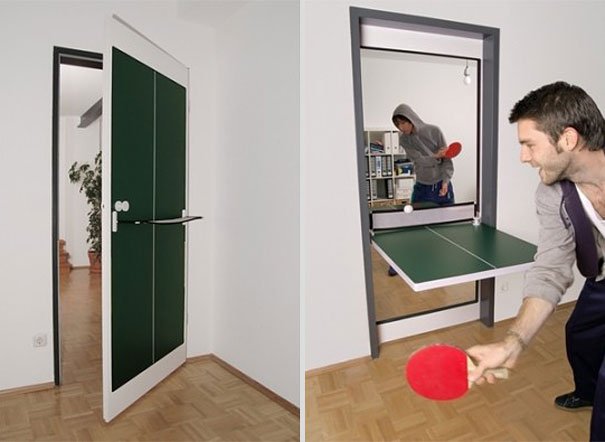 source
14. A Wall That Plays Music When It Rains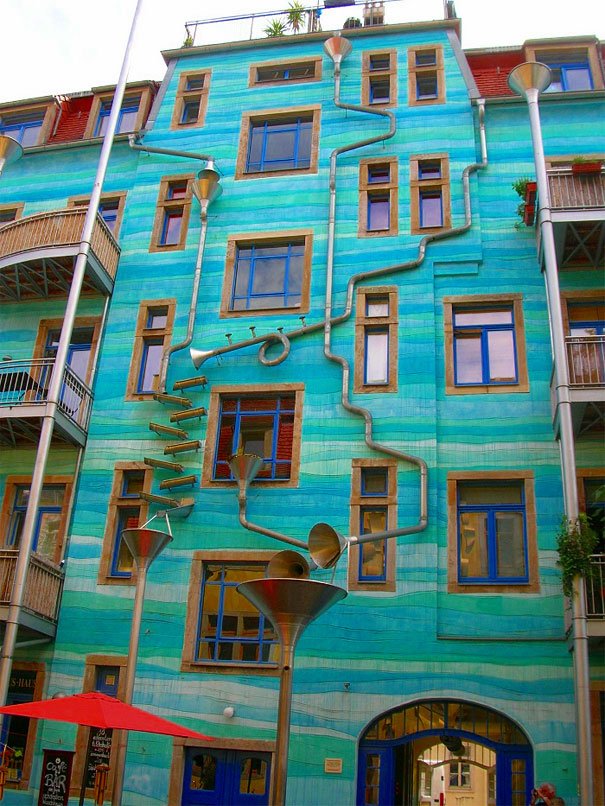 source
14. See-through Bathtub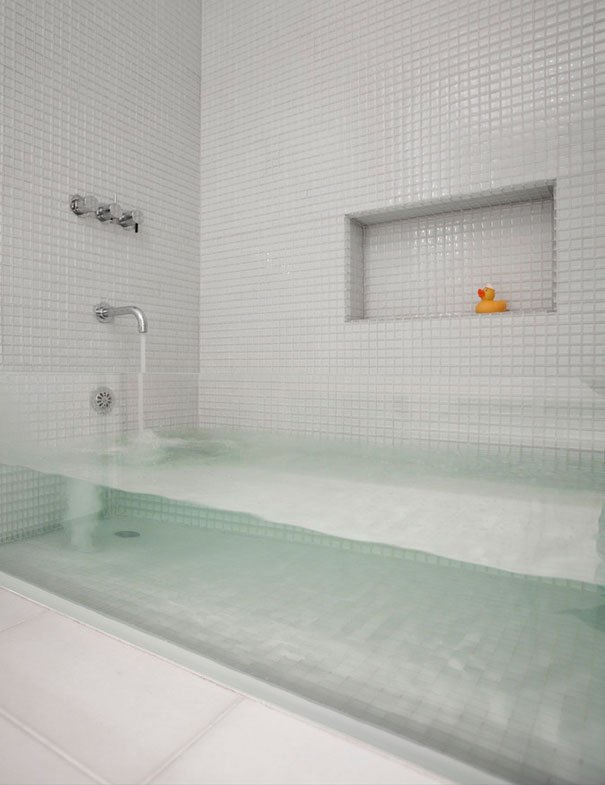 source
15. Vertical Herb Garden in Your Kitchen
source
16. Bookcase Staircase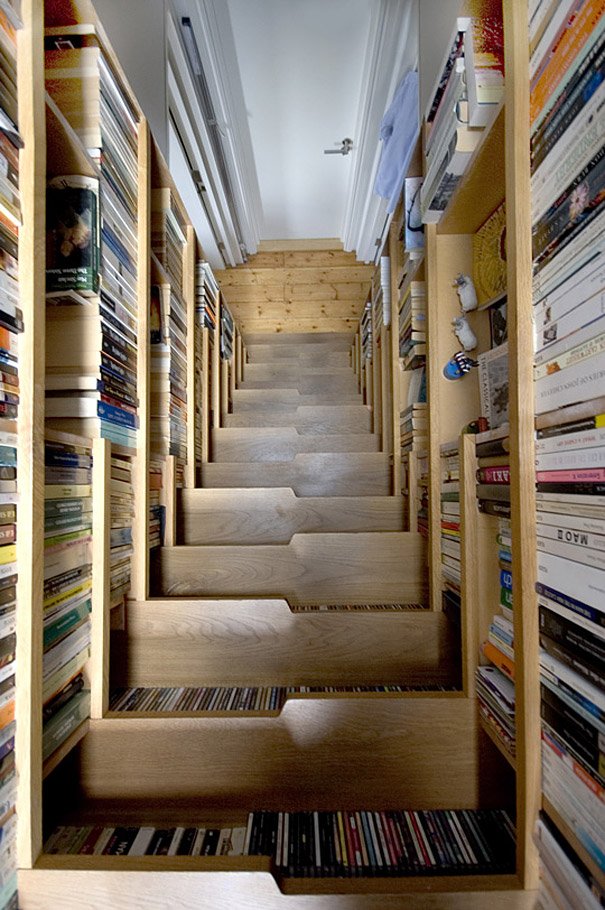 source
17. Back Yard Beach-Themed Fire Pit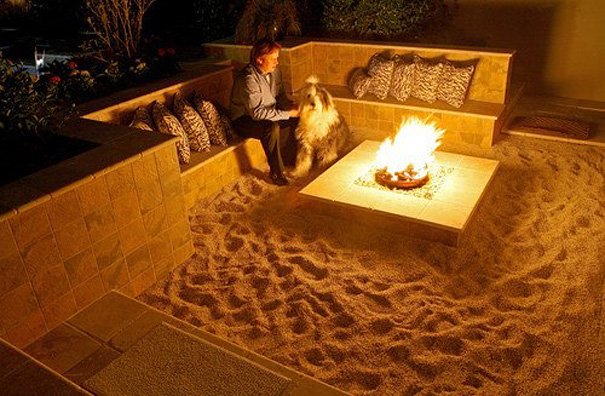 source
18. Backyard Office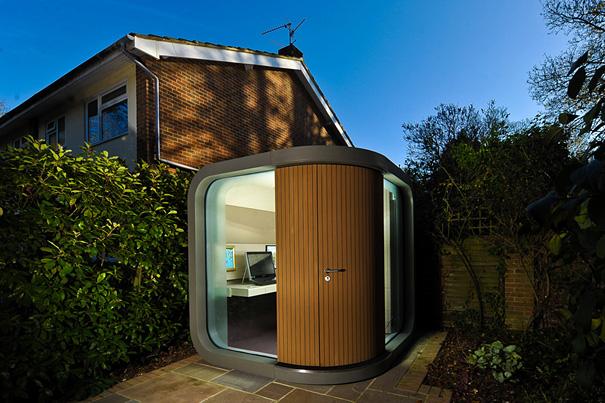 source
19. Indoor Slide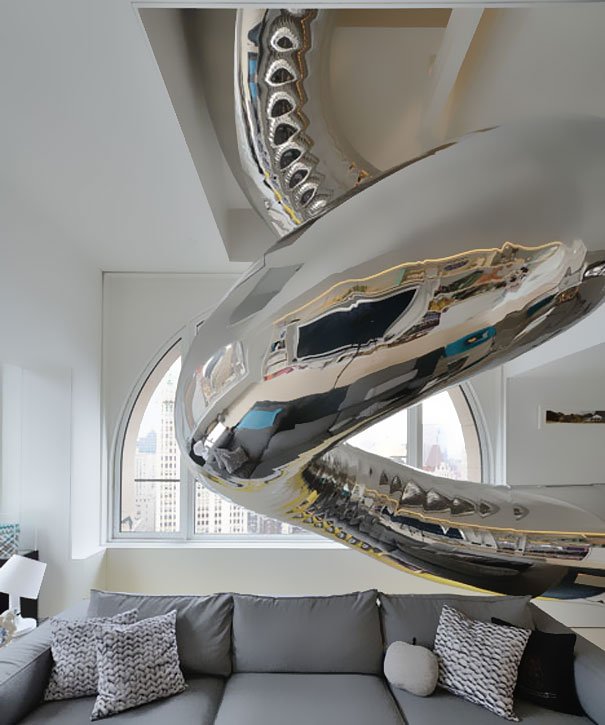 source
20. Table Firepit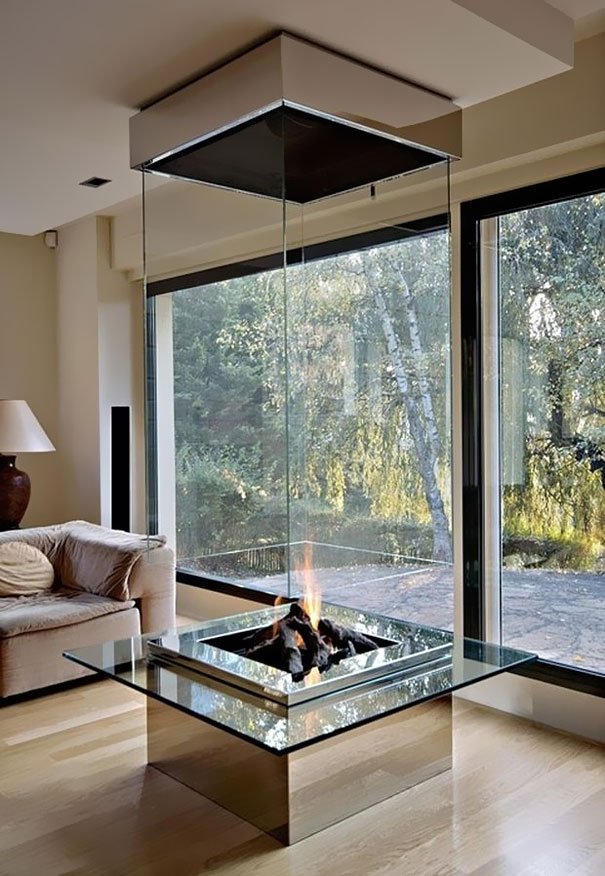 source
21. Balcony Pool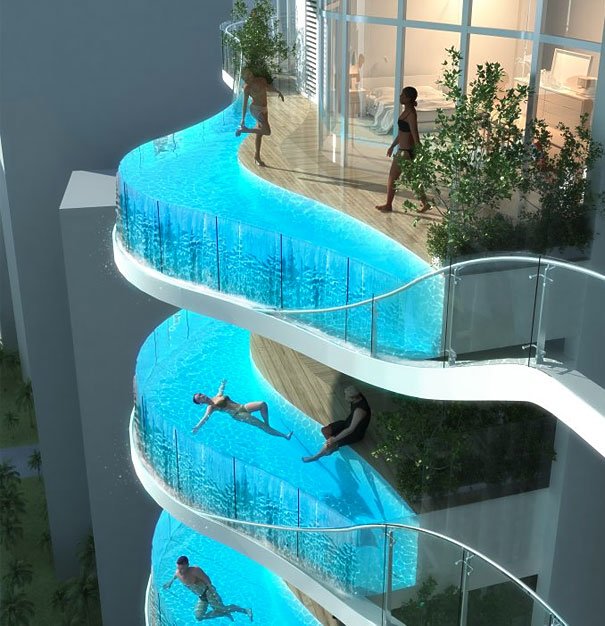 source
22. Skate-park Room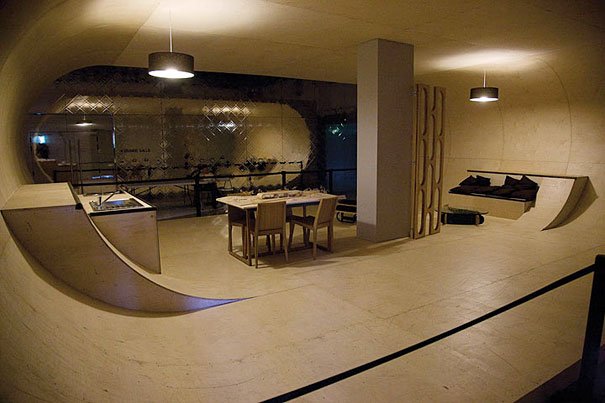 source