Sleeping in the romantic bedroom offers a warm and inviting atmosphere. It creates a soothing retreat for your tired spirit. It promotes intimacy. A romantic bedroom is often associated with softness, intricate details and splashes of red. See bellow this 12 romantic bedroom designs and enjoy!
 12 Most Stylish and Luxury Women's Watches for 2016
The main purpose why they are used most commonly is changed when we talk about the one of the latest fashion trends that is taking great burst, the very popular accessories among the male and female public, the luxury watches. Not only that we need them to see the time, but they are becoming compulsory and requisite key style elements nowadays. Watches are coming in many different oblique's, colors, styles and sizes, each one with special and uniqueness characteristic that picture the diverse watch brands around the world of accessories. Most recently, this kind of must have piece of jewelry is worn as a functional accessory or a stylish piece of jewels b both men and women. It is suitable for ever women to wear a watch in any occasion and setting, thereto being appropriate styled and perfectly matched to the whole outfit. Like for every kind of jewelry so and for watches have guidelines that should be followed in order to wear this luxury properly. The fashion trend for 2016 ladies luxury watches are all about colors, decorations, sparkles, and gorgeous belts, pick your favorite fashionable timepiece that will suit perfect on your hand through our choice of brands…
1.Sofia watch by D&G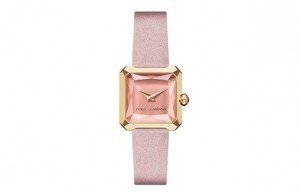 source
2. Rose gold watches by Burberry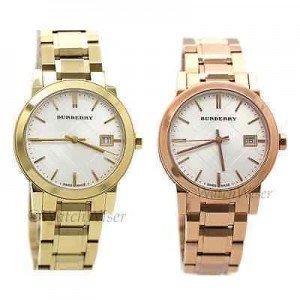 Life Hacks Why I Didn't Think Of That – 9 Super Useful Tips
Is seems like our daily struggle can never stop. So there is always something hard to be solved and there is always something that can ruin your peace. In the daily routine at our home there are many useful tips around that can help us, that can save us some time and that can same our nerves.
But these life hacks below are really why i didn't think of that. These are super smart and super useful. Take a look below and enjoy!
1.DIY Frozen Water Balloons as Drink Cooler and other hacks from A Subtle Revelry.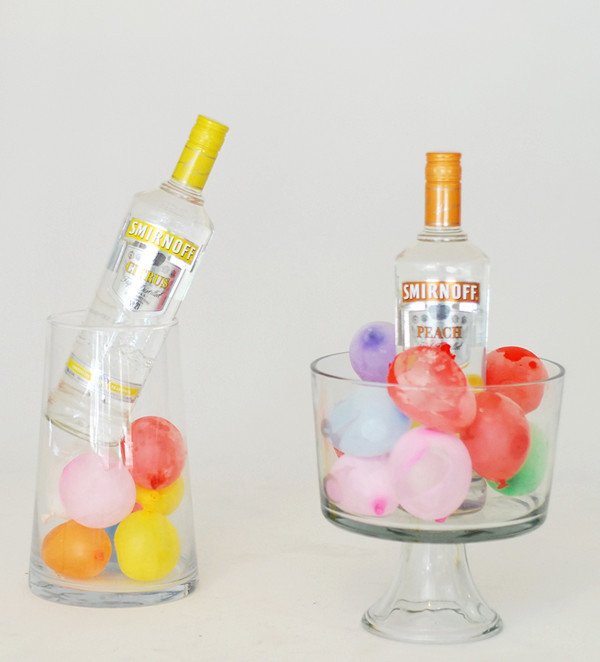 source
2.Measuring with What's at Hand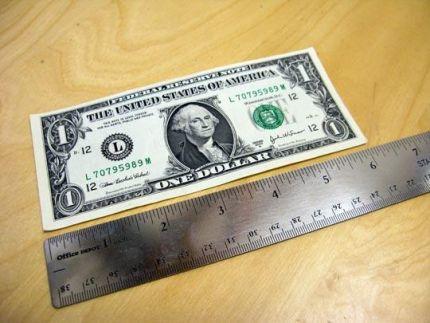 source
3.Moms Emergency Box when on the Go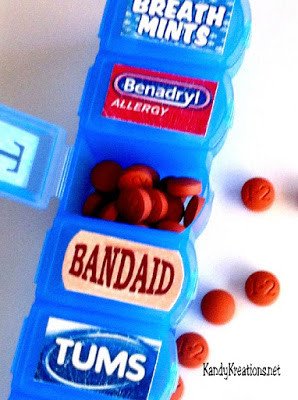 source
4.Put a marshmallow in the bottom of ice cream cones before filling them. The marshmallow stops ice cream from dripping out the bottom of the cone – and you get an extra little frozen treat at the bottom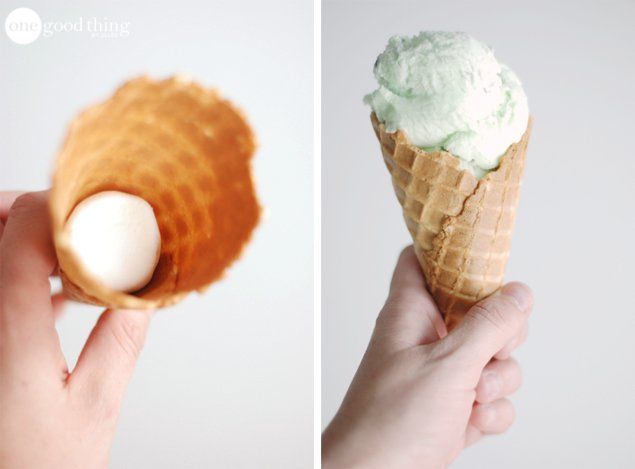 source
5.Cut ice cream with knife for parties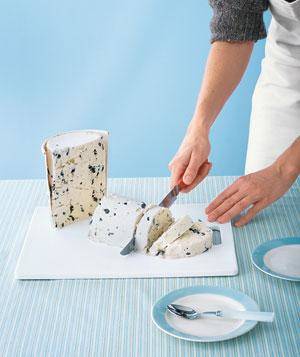 source
6.Put a stocking over the end of a vacuum attachment when you've dropped small items on the floor.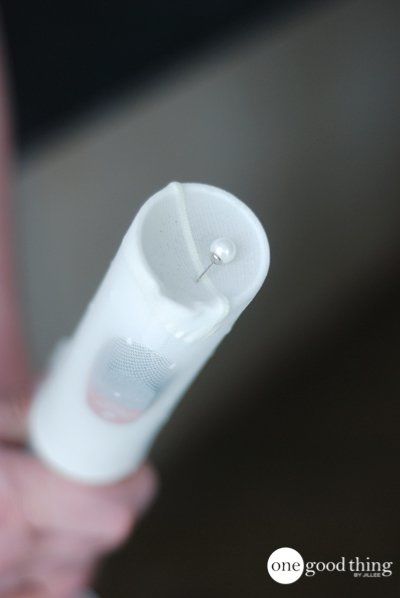 source
7.Keep a lint roller handy for picking up spills of micro beads and other small items. Scrape them into a bowl and place them back into their original container.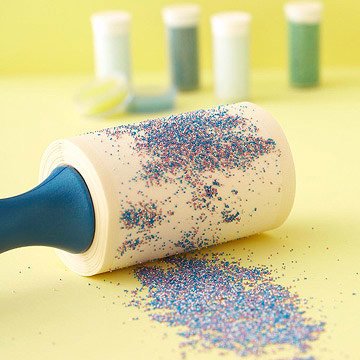 source
8.For a "Travel Snack Kit" raid the kitchen and assemble this food kit before your next trip. Use the items in this box to turn a simple snack into entertaining fun.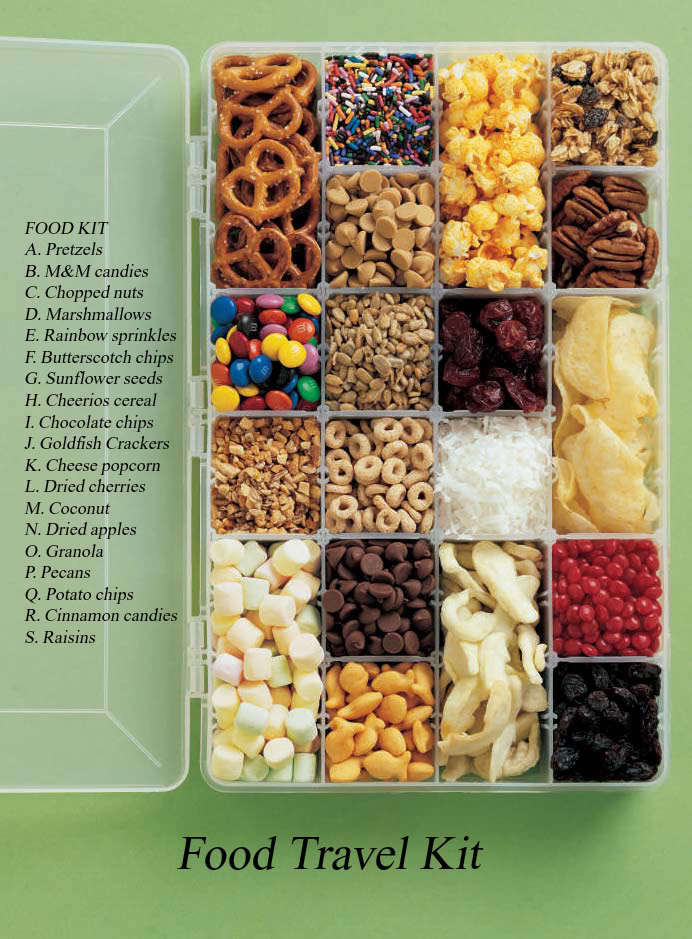 source
9.Closet Helper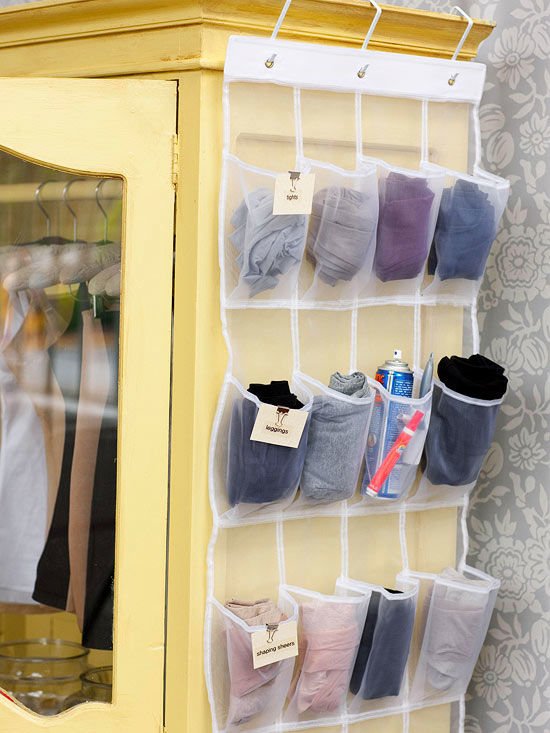 source
Source
http://worldinsidepictures.com/
 Amazing: See What Happens to Your Waistline When You Drink a Glass of Red Wine Before Bed?
Have ever wondered how the red wine could be useful for your body but sure if you drink only one glass not the whole bottle?
The secret of the red whine is a chemical called Ellagic acid which can slow the growth of fat cells and stop formation of new ones, so your body burns more fat. This chemical also boosts metabolism of fatty acids in liver cells…
 14 Magical Christmas DIY Decorations That Will Make Your Holidays More Spectacular than Ever
Maybe you will say why we are writing this post now or maybe it is late for a christmas and e.t.c but it is not so far and our euphoria for this big holidays come together with the colder weather and together with the long expected surprises, great parties and e.t.c.
The big holiday is on the way and we want to give you more stunning ideas for more fun on this holiday and we want you to pass it unforgettable. For just that reason in this post you will see the most creative and as we say the most magical DIY Christmas Decoration that you must make it. Do this in your home and you will see very happy faces and the pleasant. Taka a look at the photos below and choose the best for you. Enjoy and do this super decorating surprises for your loved ones…
1.Santa Hat Chair Covers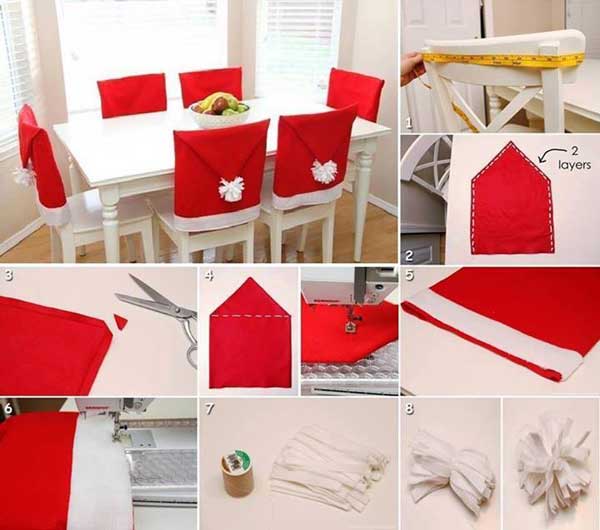 source
2.Vintage Inspired Stockings!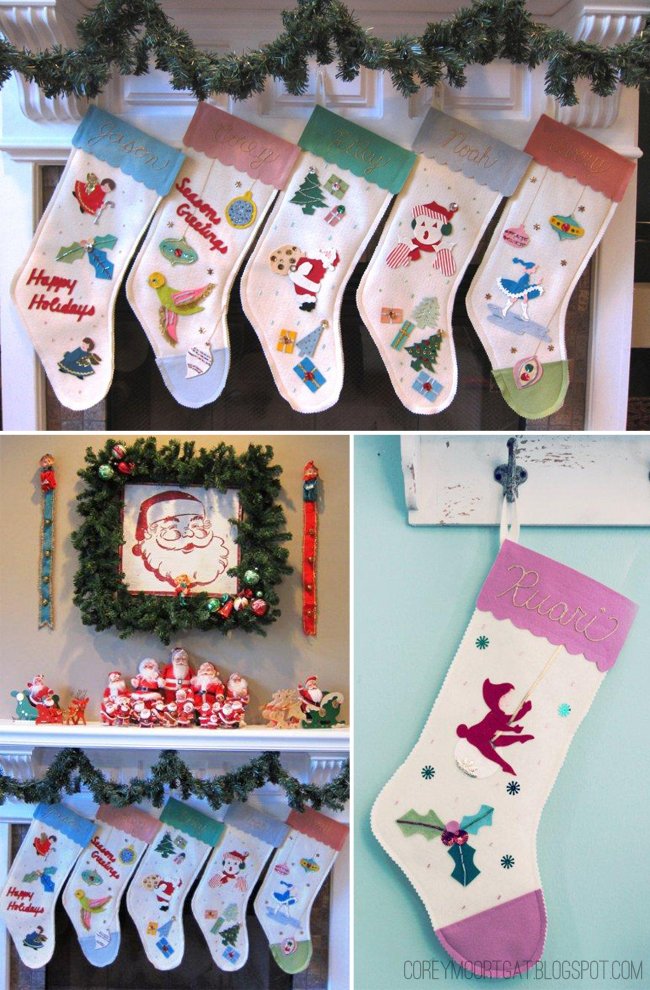 source
3.Bottle Cap Snowman Ornaments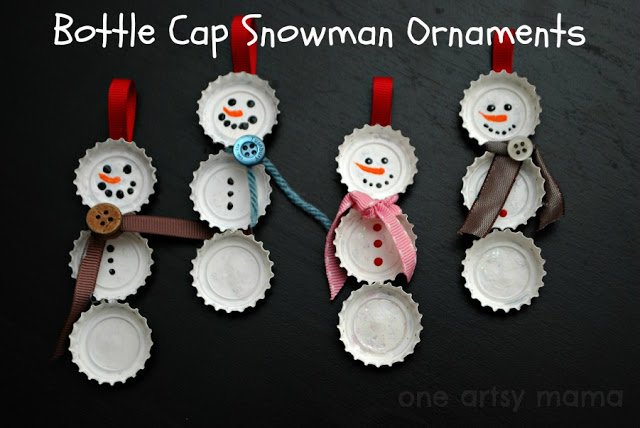 source
4.DIY Gingham Stars For Christmas Decor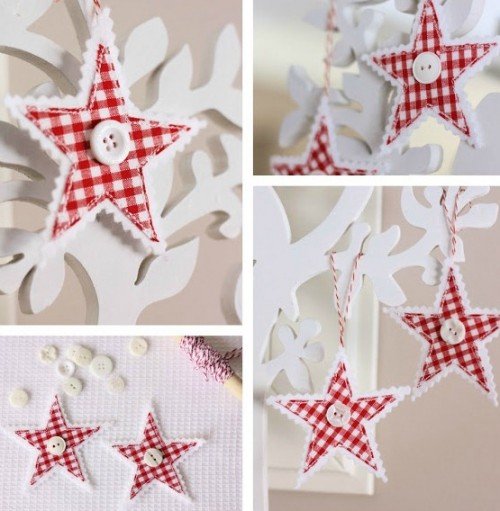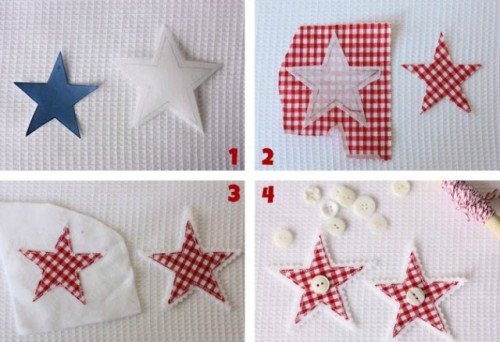 source
5.Rustic Snowflake Tutorial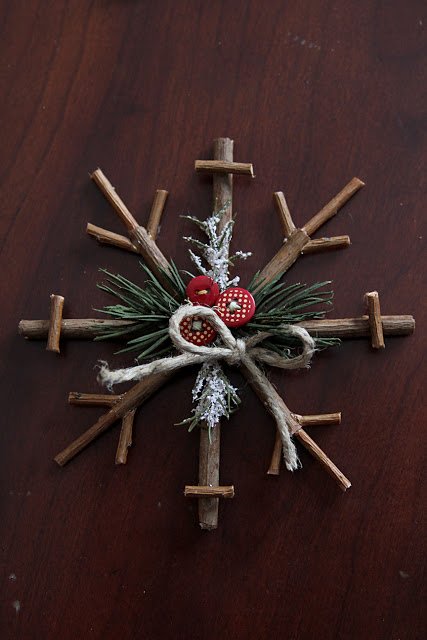 source
6.How To Make A Waterless Snow Globe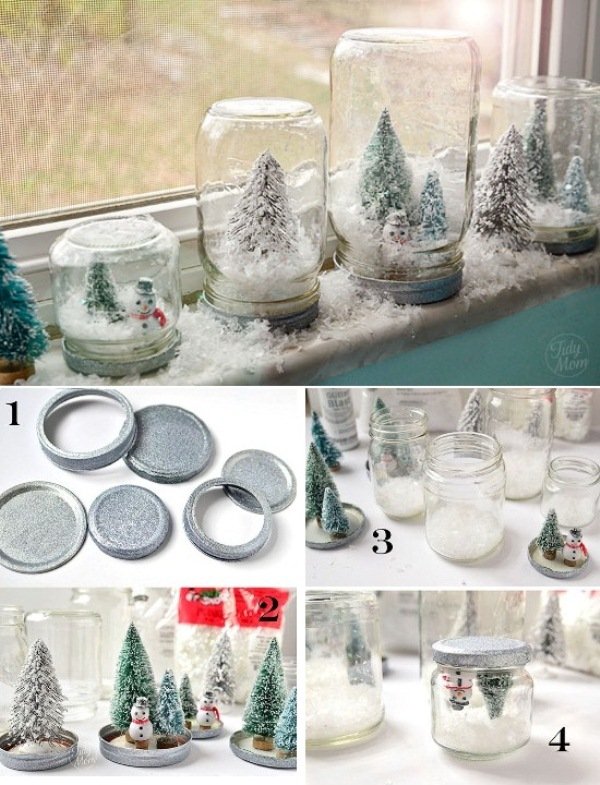 source
7.Sock Snowman Craft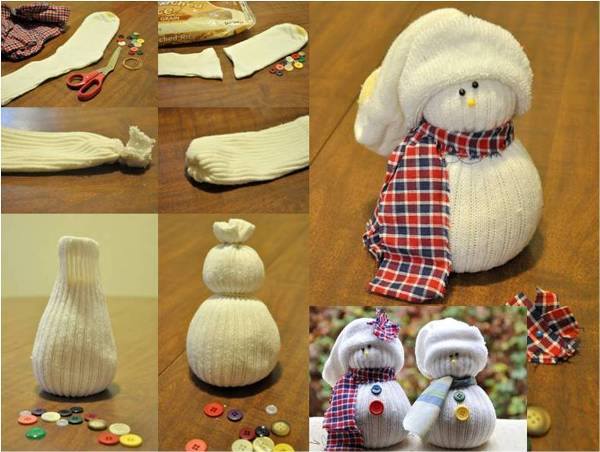 source
Snowman Mason Jars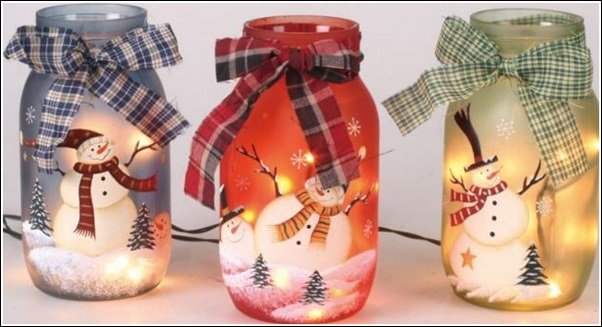 source
8.Lovely Ribbon and Beads Christmas Timber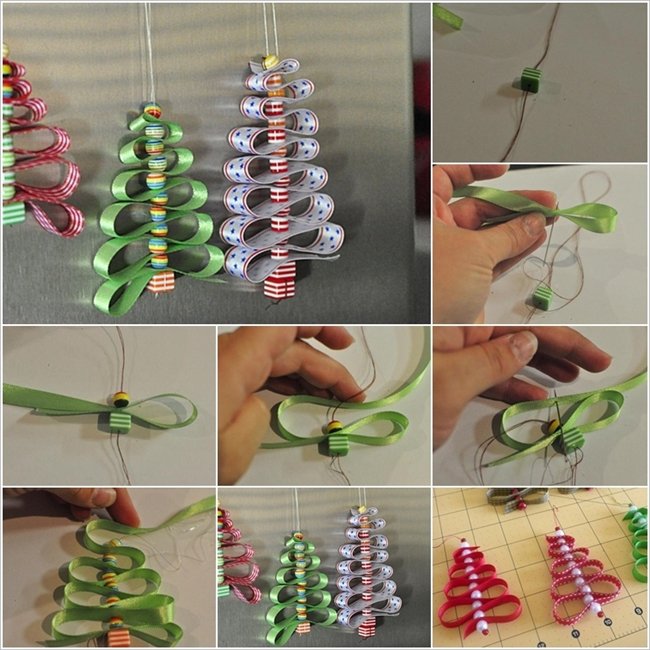 source
Wonderful Pine Cone Christmas Trees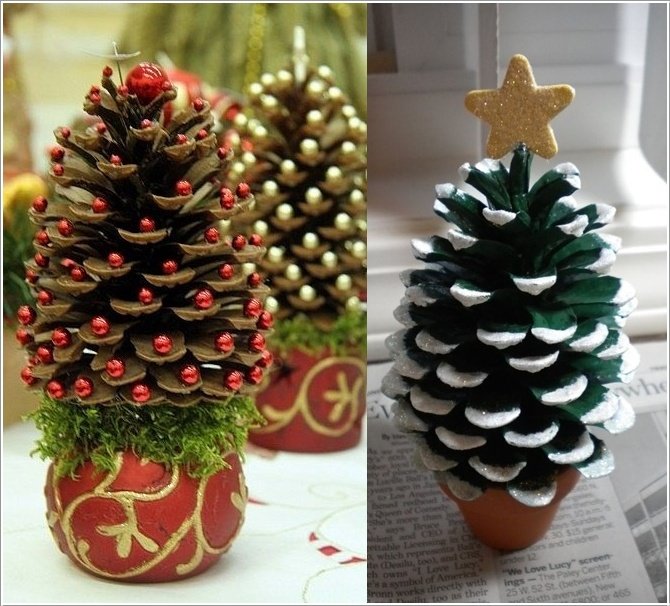 source
9.Create a Wondrous Winter Wonderland in a Jam Jar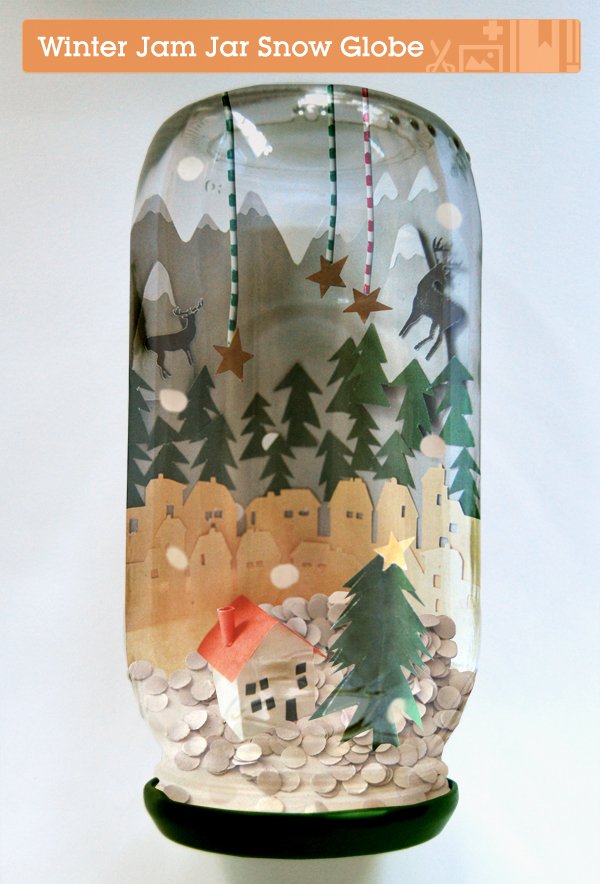 source
10.Make DIY Snowman Votives out of wine glasses!!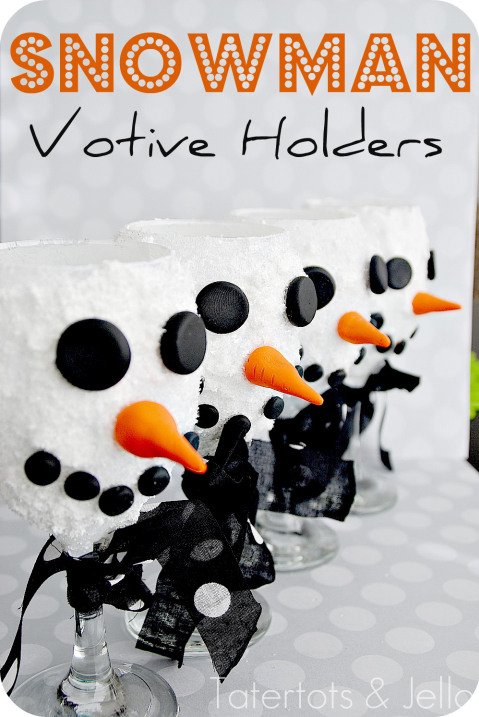 source
11.Giant craft stick snowflakes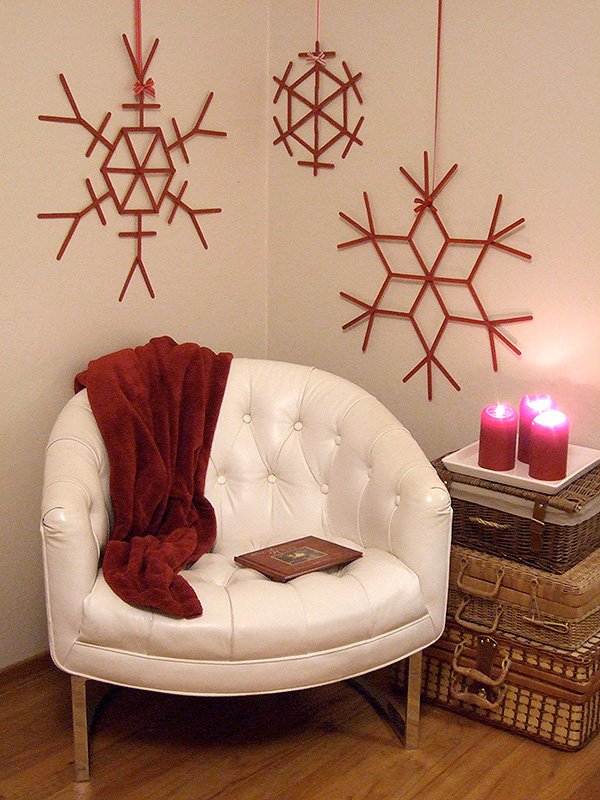 source
12.DIY: Mosaic Ornaments from CD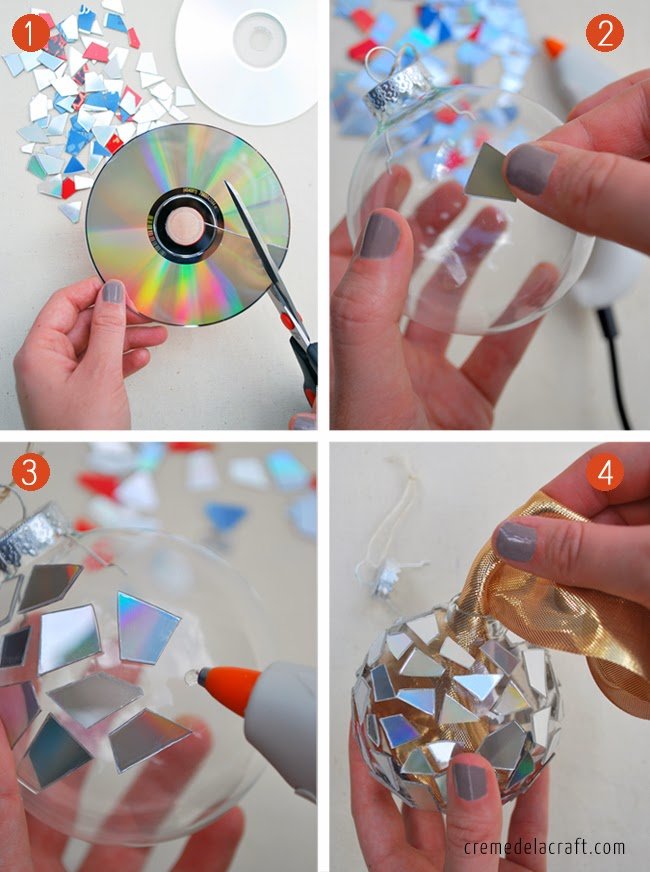 source
13.Stemware Snow Globes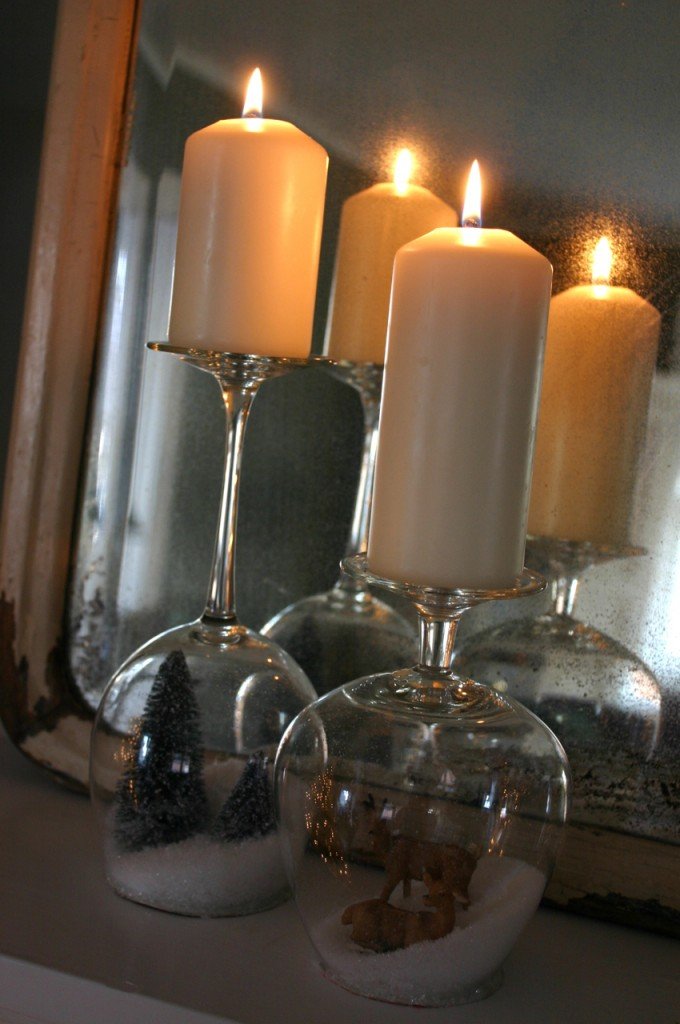 source
Glitter Christmas Lights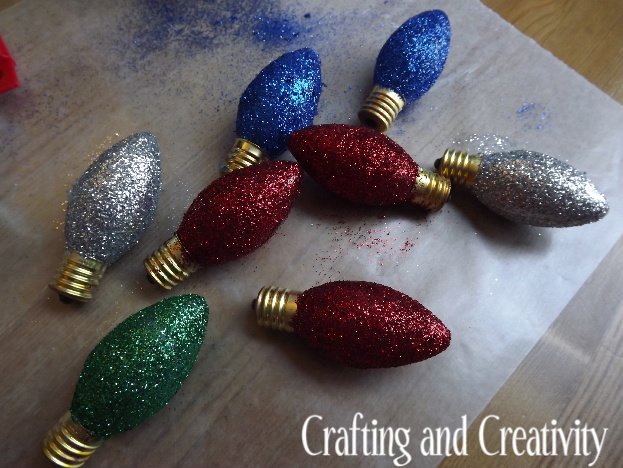 source
14.HOW TO MAKE GLITTERY PINE CONES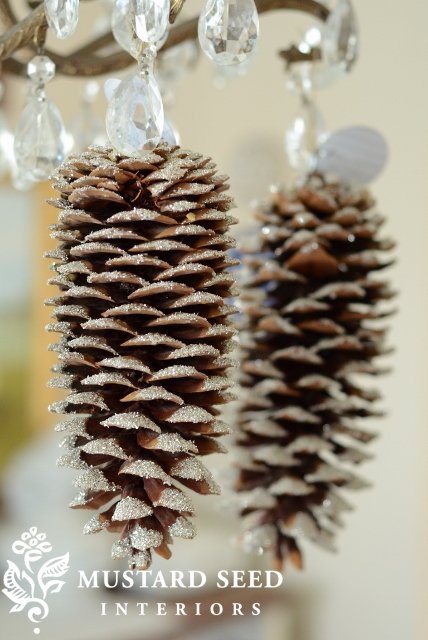 source
Source
http://worldinsidepictures.com/
 This Man Fits Two Cars Into A One Car Garage With This Awesome Invention
Source
http://worldinsidepictures.com/
 Gold And Red Christmas Decorating Ideas For Amazing Holiday
source
Source
http://worldinsidepictures.com/
 This Man Put A Secret Window On His Kitchen Floor. The Reason? GENIUS!
We all want to make our homes more unique and absolutely amazing place. Sometimes if your budget allow you you can improve your home with a bit more space and experiment with a room for a special occasions like creating and movie room, or making a special indoor pool and many other that make the home more unique and more amazing.
In this post we present you another unique idea in one home. At a first view it looks like a some mistake or just a kind of a joke when you will see the window in the kitchen floor. And maybe everyone will ask why would anyone put a window into the floor of their kitchen ? But when you get closer and when you open it you could notice the entire room hidden in the floor. Scroll down in the photos to see what is in this room and how brilliant it looks. Enjoy!
A window in the floor seems that looks like a mistake at a first view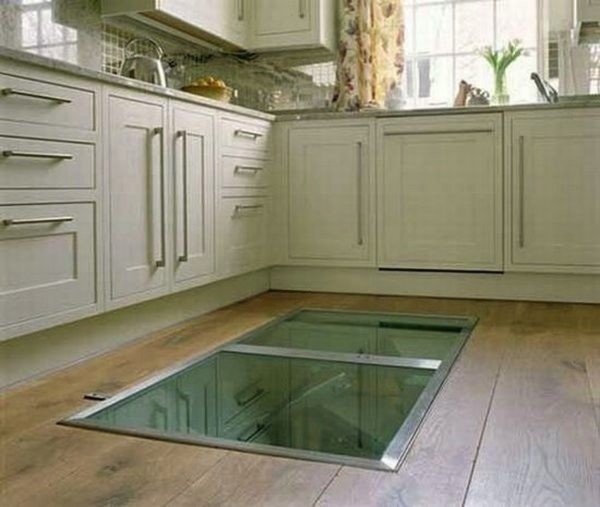 source
Than you come closer and you realise its a whole new room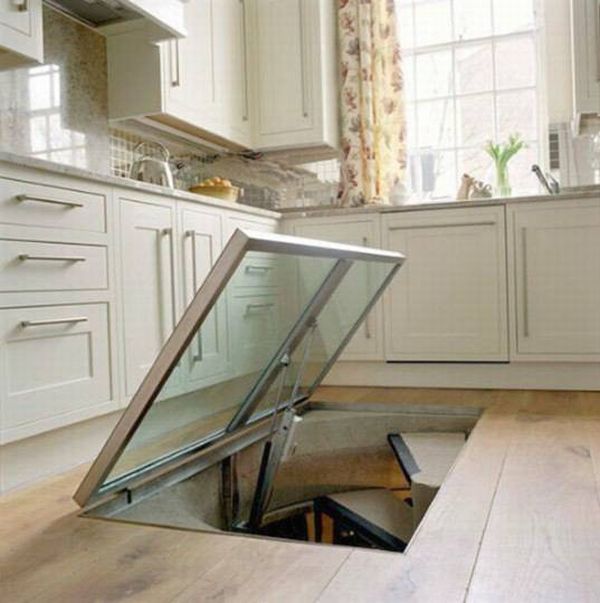 source
With stairs leading to a monster wine cellar designed to keep the wine at a perfect temperature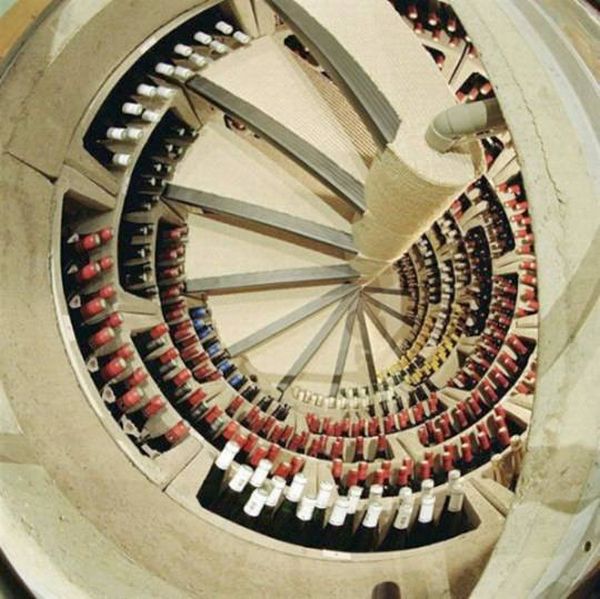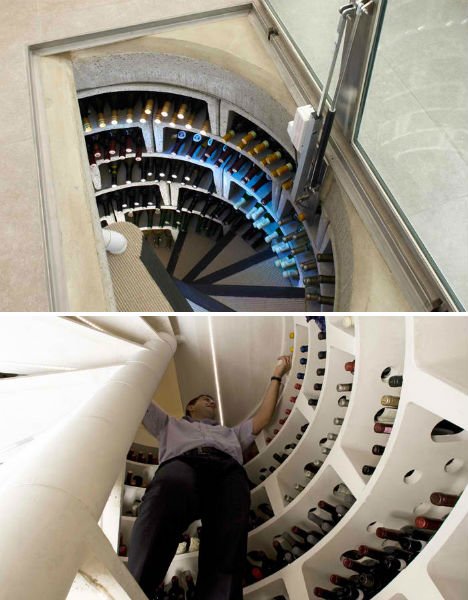 source
New home design trend thats happening more and more frequently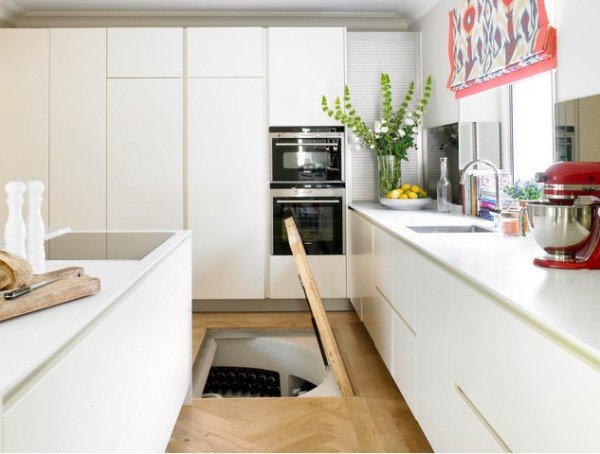 source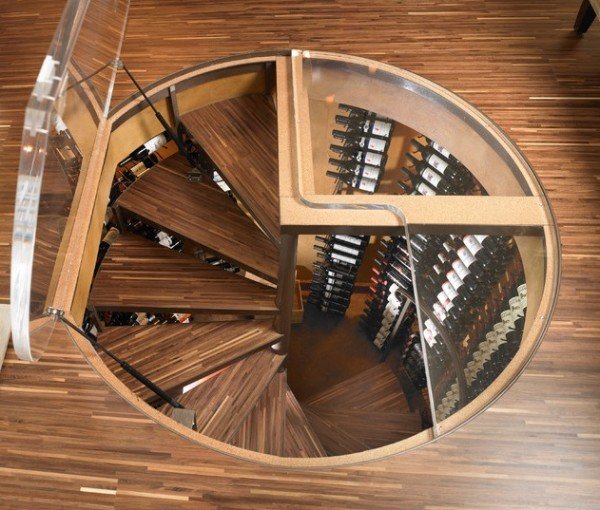 source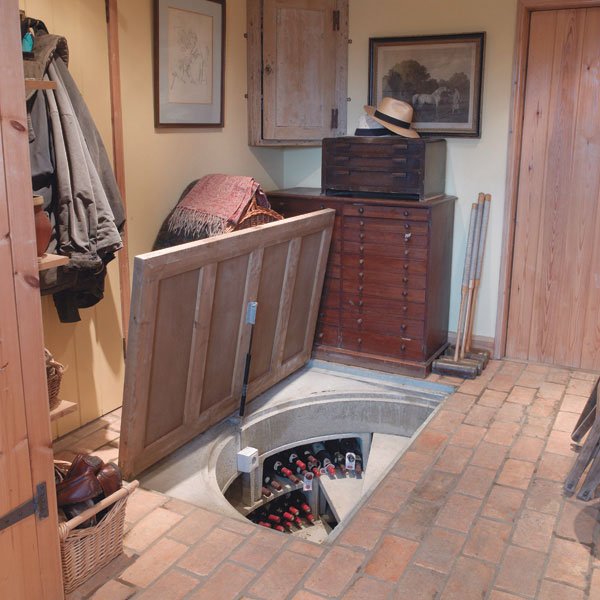 source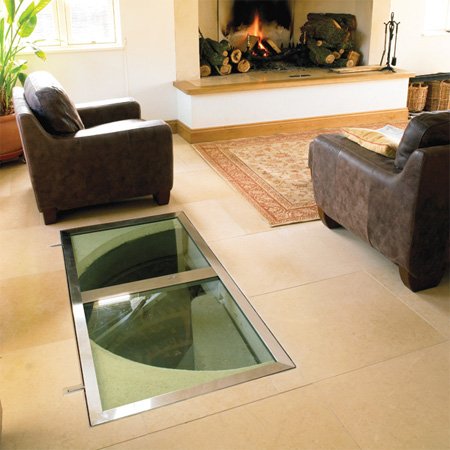 source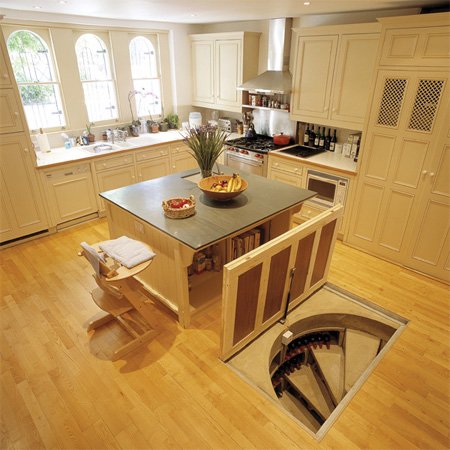 source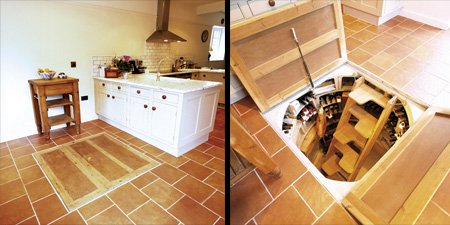 source
Source
http://worldinsidepictures.com/
 13 Clever DIY Projects And Hacks That Will Make Camping Easier And More Enjoyable
Camping the best way to get out of all mess in the urban cities. It is always very useful for all of us if we go in the nature on a few days and get a complete free mind and relaxation. Camping is one interesting and fun way of relaxation and we are sure that all of you enjoy.
Camping is meant to be completely natural but these DIY tricks arent necessarily going against the camping grain. They are more for helping you to better enjoy yourself while you are getting back to nature.Bellow you could see how to make a small mini oil lamps out of travel sized shampoo bottles. Or how about a lantern that will illuminate your entire tent made only out of a gallon of water and a headlamp. Enjoy!
Tent camping with foam floor tiles for more comfortable tent floor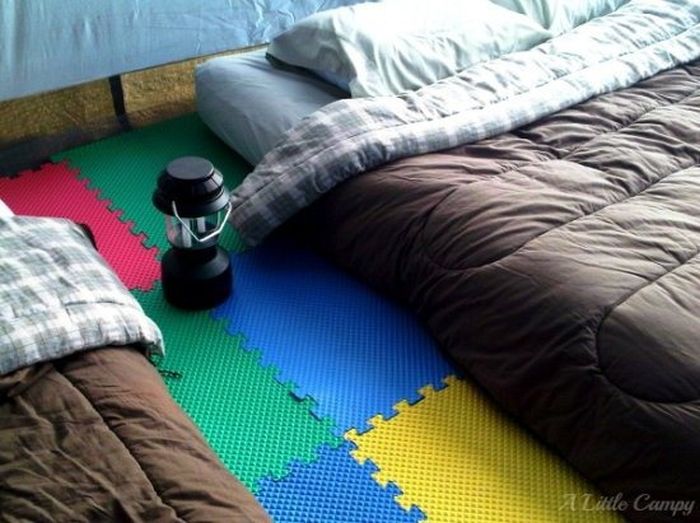 source
Point a head lamp into a jug of water for an instant lantern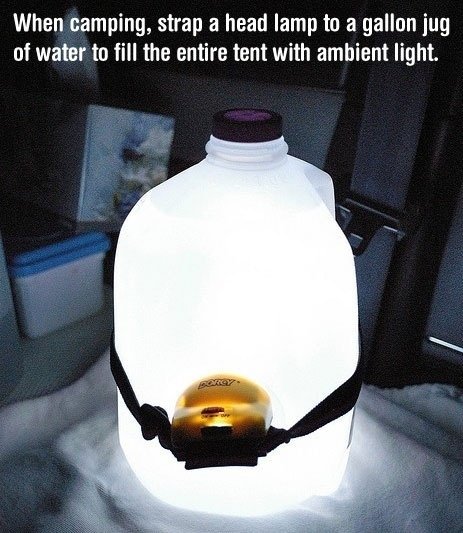 source
Paint the inside of a jar with non-toxic glow-in-the-dark paint for an easy DIY lantern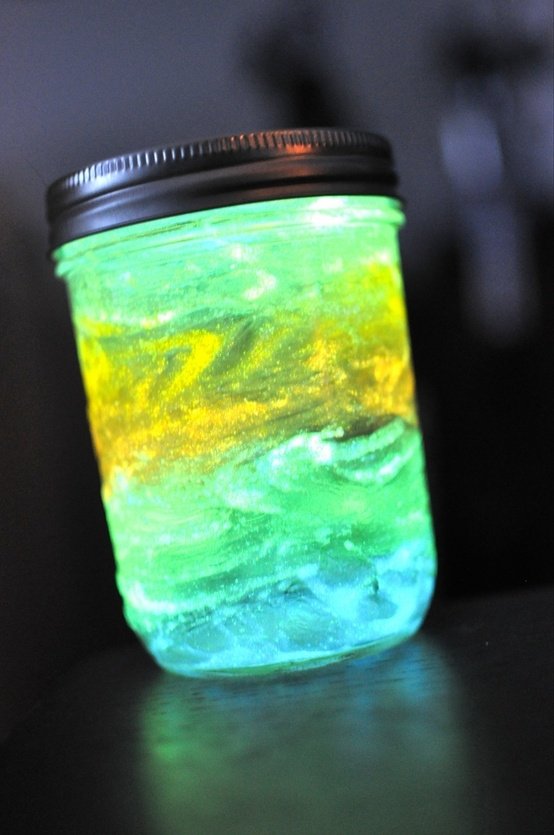 source
Glue sandpaper to the top of your match holder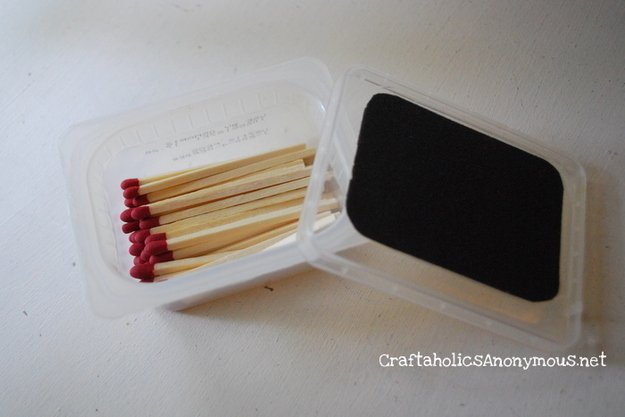 source
CAN CHARCOAL STOVE

source
Eggs-tra Special Campfire Starter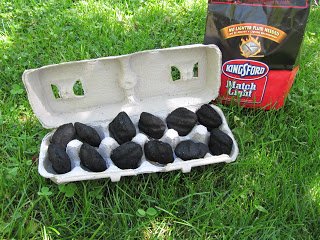 source
Easy outdoor candle stakes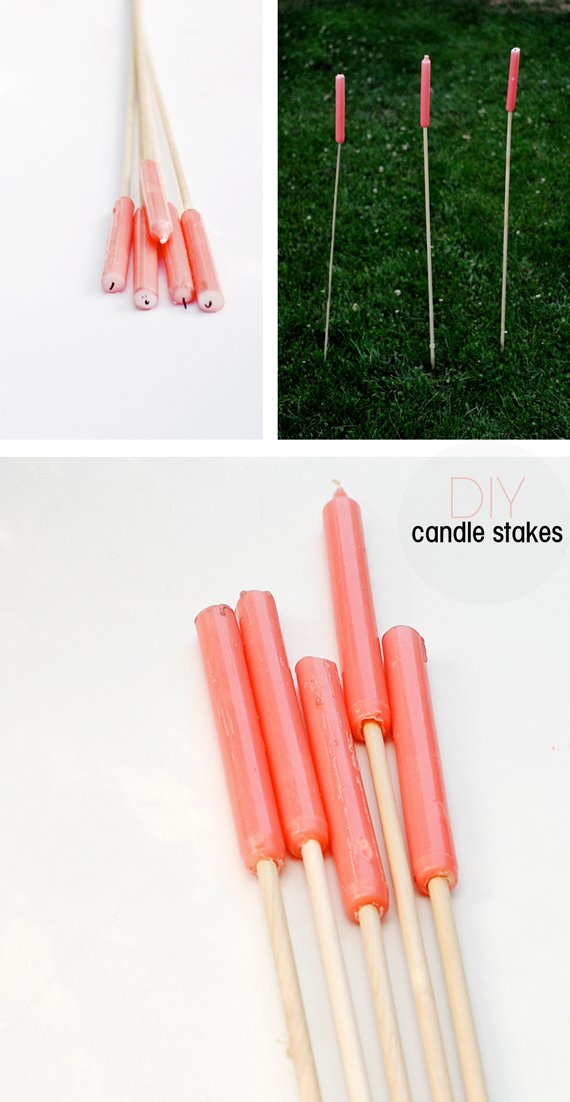 source
Use Tic Tac boxes to store spices. A great way to save space
source
Use an old tub to hold your toilet paper
source
DIY green eco friendly single-use soap leaves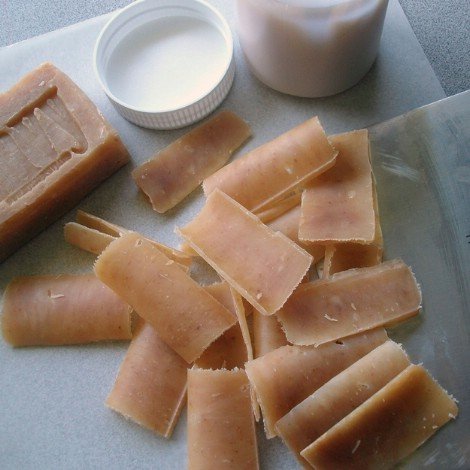 source
DIY Camp Coffee Solution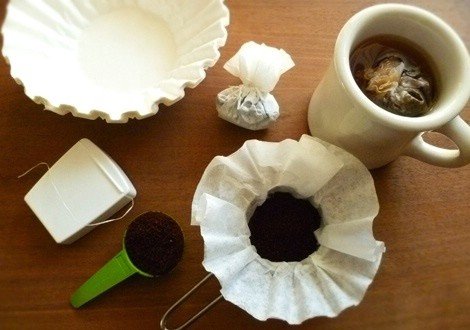 source
Enjoy the views in one of these hanging chair swings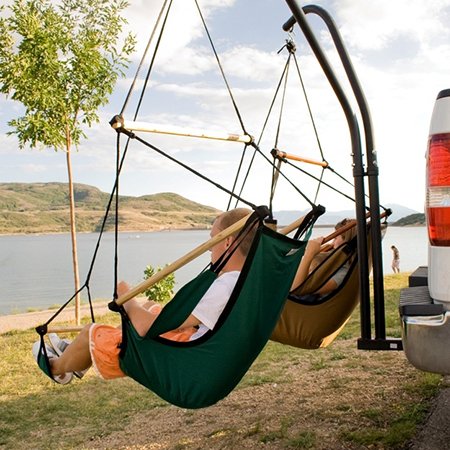 source
Make a willow whistle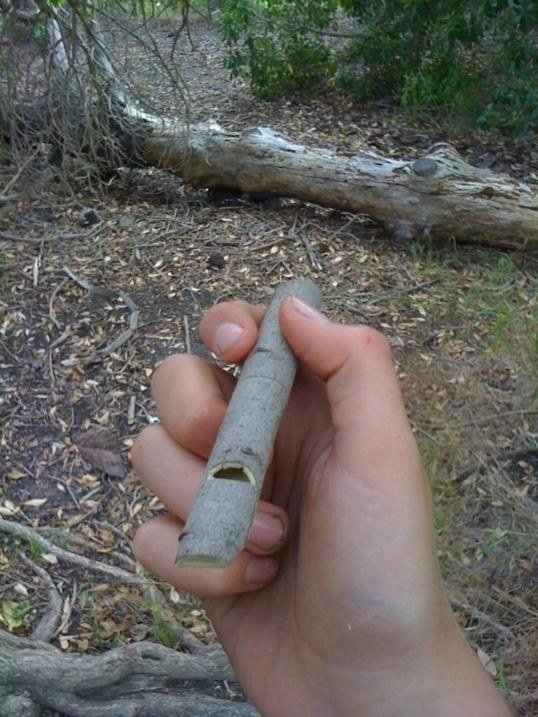 source
Source
http://worldinsidepictures.com/
 15 Useful Low-Tech Hacks For Your High-Tech Gadgets That You Should Know
Always simple thing can create beauty around. simple low tech hacks also can be one very useful thing for your high tech gadgets. We are sure that maybe you have never think about some of them. Really can make your life simpler and they are also fun. Take a look below and enjoy!
Inexpensive ear plugs to replace a busted earbud
source
Pen Springs Keep Chargers Happy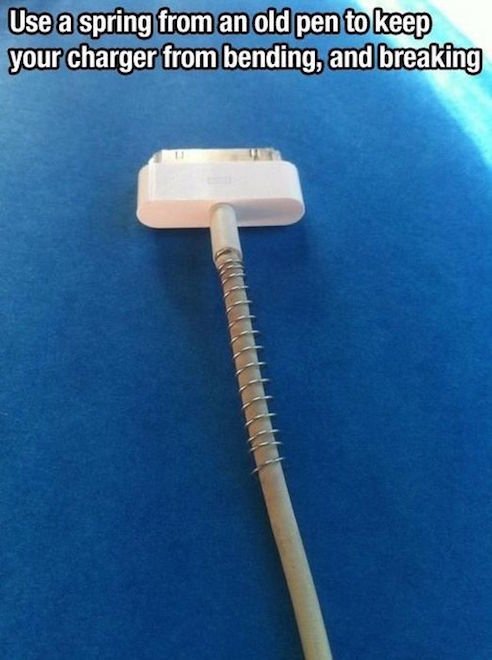 source
Take selfies just using the remote on your ear-buds
source
Lego iPad stand: back in use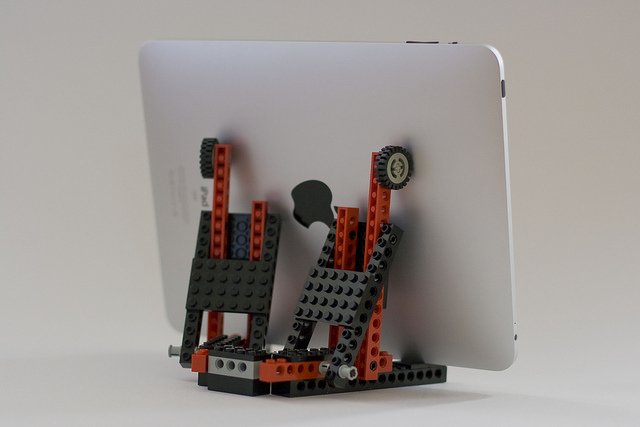 source
Suspend your tablet over your bed with coat hangers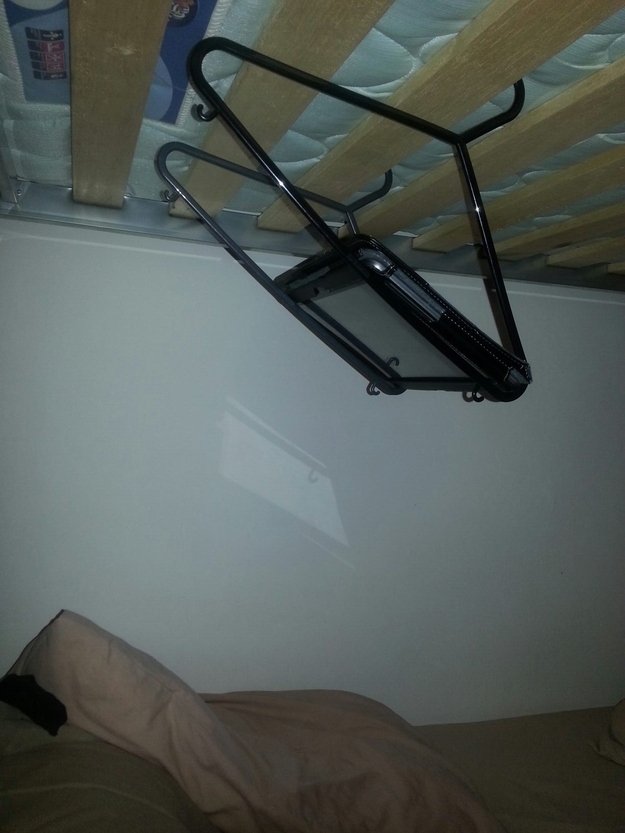 source
Recycle cardboard into diy cell phone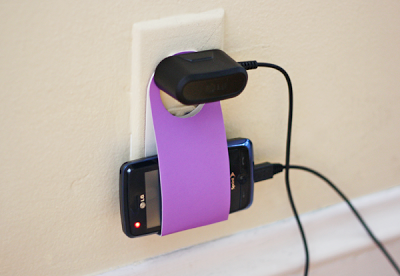 source
Charge Your Phone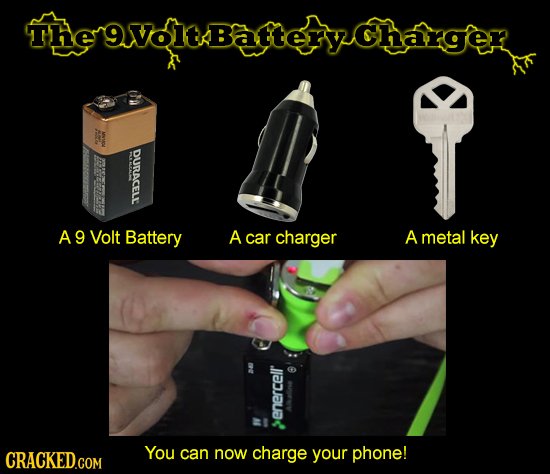 source
Turns out anything can become a smartphone stand, like a cassette case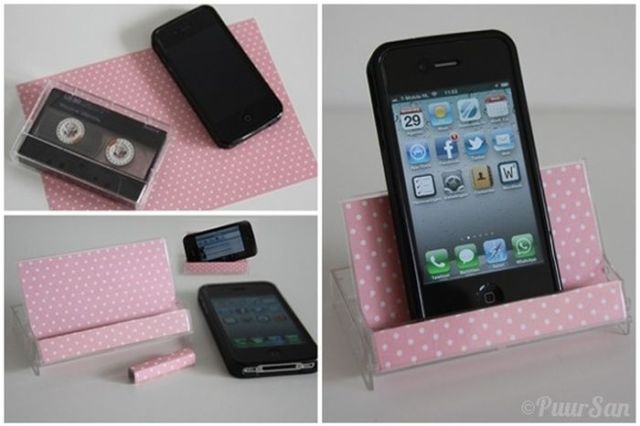 source
DIY Car Mount For Your Cell Phone
source
Use a binder clip to keep your computer headphones tidy while youre not using them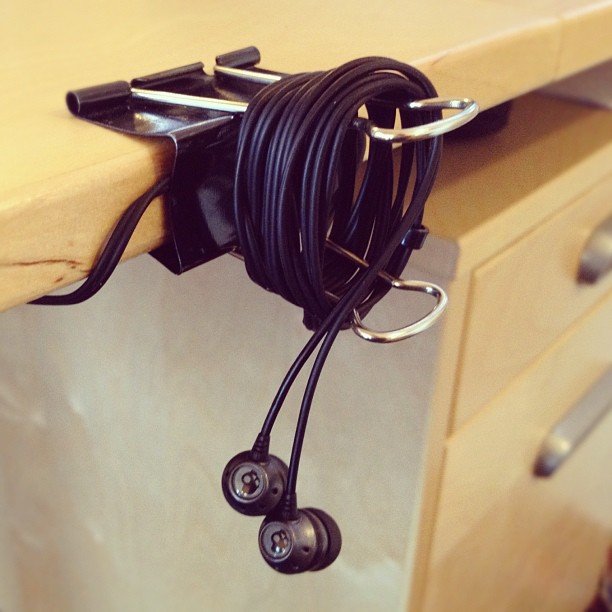 source
Diy ipad cover from composition notebook a tutorial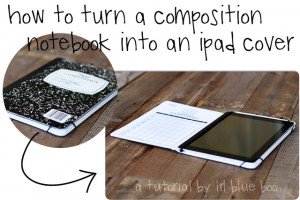 source
Another Function for Earbuds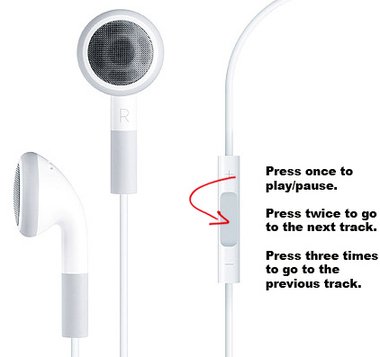 source
Source
http://worldinsidepictures.com/

advertisement